Culture
// June 26, 2020 ■ 5 min read
Beyond remote work: Bringing serendipity back to the office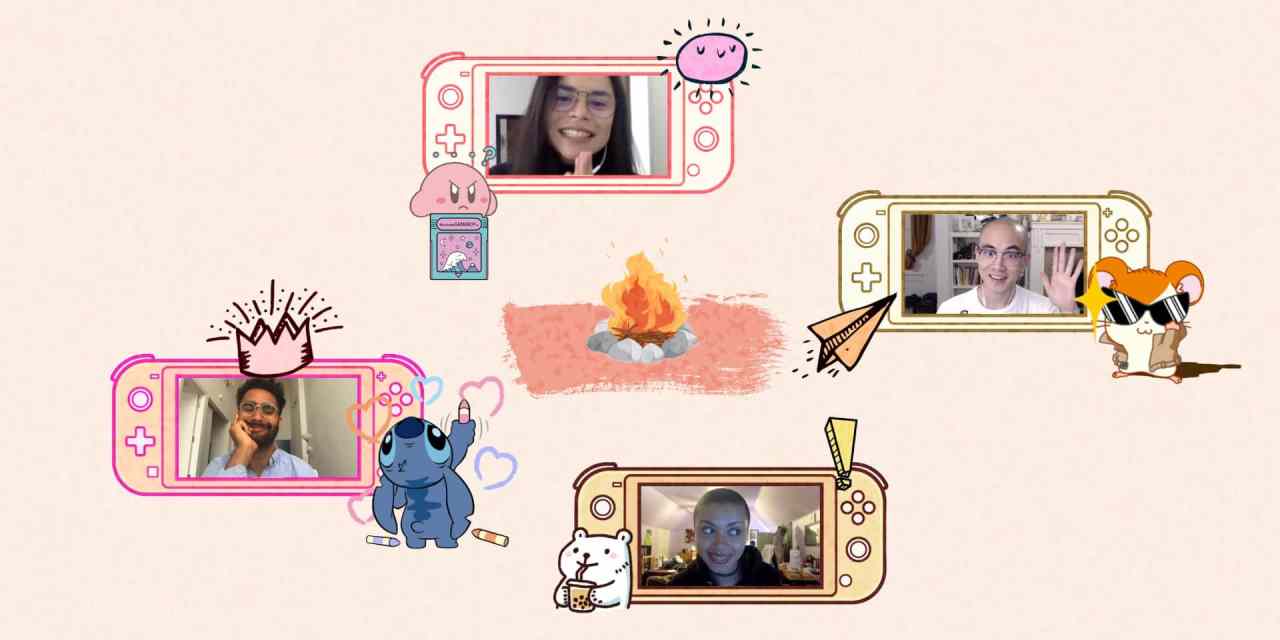 This article is part of the Future of Work briefing, a weekly email with stories, interviews, trends and links about how work, workplaces and workforces are changing. Sign up here.

Kai Micah Mills had been working in a different state from his work partner for years. More recently, though, his partner, Ben Adamsky, made the move to Sandy, Utah, where Mills lives — and became his roommate.
Suddenly, their lives changed. "The biggest difference was the spontaneous conversation. Before, we used to type back and forth. And yes, we were able to communicate ideas and talk about work. But when we got out here, we realized our best ideas and times for a "wow" moment weren't in a 30-minute scheduled time. It was over lunch. Or hanging out."
That led Mills to co-found Branch, where Adamsky runs product. Still in beta and launched in March, the company purports to be the virtual HQ for a remote team. Its mission is to try to re-create some of that serendipity that's been lost due to the distributed office.
The spatial app lets people "walk-around" a virtual office and use their voices to talk — voices don't travel through locked doors or walls, but do otherwise, thus recreating "overheards" and simulating (somewhat) real-life conversations. The company has a handful of testers and a lot of interest, said Mills. "It's a hard metric to measure. Once you know that element is gone, you realize this is very necessary."
While the jury is out on recreating The Sims-but-for-work, the backlash to remote work seems to have begun. As many people settle into week 18 (or is it 20?) of working from home, and despite re-openings in many states, companies that have given up their offices entirely, relaxed previously strict work from home rules, and encouraged a distributed workforce, attitudes are starting to shift.
As work from home becomes more of the new normal, it's also evident that we're not going to work from home like this, exactly, forever. Remote work wasn't going to mean spending your life on Zoom. As ad agency 360i president Abbey Klaassen puts it: "The rituals of the last three months aren't going to be the rituals of the next six months."
For many, missing the spontaneity of human connection is the problem. Serendipity and spontaneous ideas are a cornerstone of any collective, and certainly true for many offices.
Our own research backs this up: A solid 48% of agency employees surveyed this week by Digiday said they were missing working in an office. About 60% missed socializing while 69% missed face to face work collaboration. And interestingly, 45% said they missed the separation between their work and personal life.
Most of our best, or at least most memorable conversations at work have happened when one was walking past someone and stopped to play with something on their desks. (In my case, it was trying on all their lotions or judging their to-do lists, scribbled on a Pret napkin). The drive-by visit wasn't just to alleviate boredom — it was often to discuss a story idea, a concept, or something good, read on the way in, worthy of discussion. As Box CEO Aaron Levie tongue-in-cheek joked on Twitter, there needs to be a way for managers to virtually come up to employee's desks and ask them non-urgent questions while they're working on something important. Distractions or not, they're hard to replicate.
And no, Zoom happy hours, with their awkward pauses and their round robin style conversations just don't cut it. (As most people have told me, the real action during those are in the side chats happening on Slack or IM at the same time.)
So how do you create a digital water cooler? The issue is one of trying to replicate, or simply transpose existing rituals into the virtual realm. "We have to relearn everything entirely that we haven't had to before," said Klaassen.
Accounting for peripheral vision, body language, voice and space are all in play. So instead of trying to replicate them, some, like Mills, are trying to create a new language entirely.
There are also others, such as Tandem, which is creating a virtual office for remote teams — it lets you see what apps teams are working in, join them with a shared cursor and also hang out in a "digital water cooler" function. Makespace, which is a shared browser where your cursor is your face and you can host meetings, "go to events" and use sound that travels the same way real voices would — if you're near people, you can hear them. And you can "travel" to places you last saw certain documents or photographs. (The company is also trying to popularize "Facedocking" as a verb.)
There are also important personal issues with remote work to consider. One ad agency employee, who is half-Black, said that she worries that her "already invisible" self will become even more so in the remote environment. "It's hard enough to get noticed or find ways to get higher ups to network with you or even just discuss your career with you," she said. "But not having the unstructured meeting in the halls makes it even more difficult now." For her part, she worries that asking for structured meetings with her bosses isn't really encouraged unless there's an agenda. But so much of her best ideas and conversations — and mentor relationships — have happened by happenstance.
For another ad agency employee, who was hired last month, feels that disadvantage of distance even more keenly. "I've never met my co-workers in person, so I don't really have this social capital that others already have," she said. "So they can kind of fall back on that, and it greases the wheels of their communication in a way I just can't. I don't really have the history to fall back on."