Culture
// January 12, 2022 ■ 4 min read
'Central to a thriving workplace culture': The future office must consider the importance of workplace friendships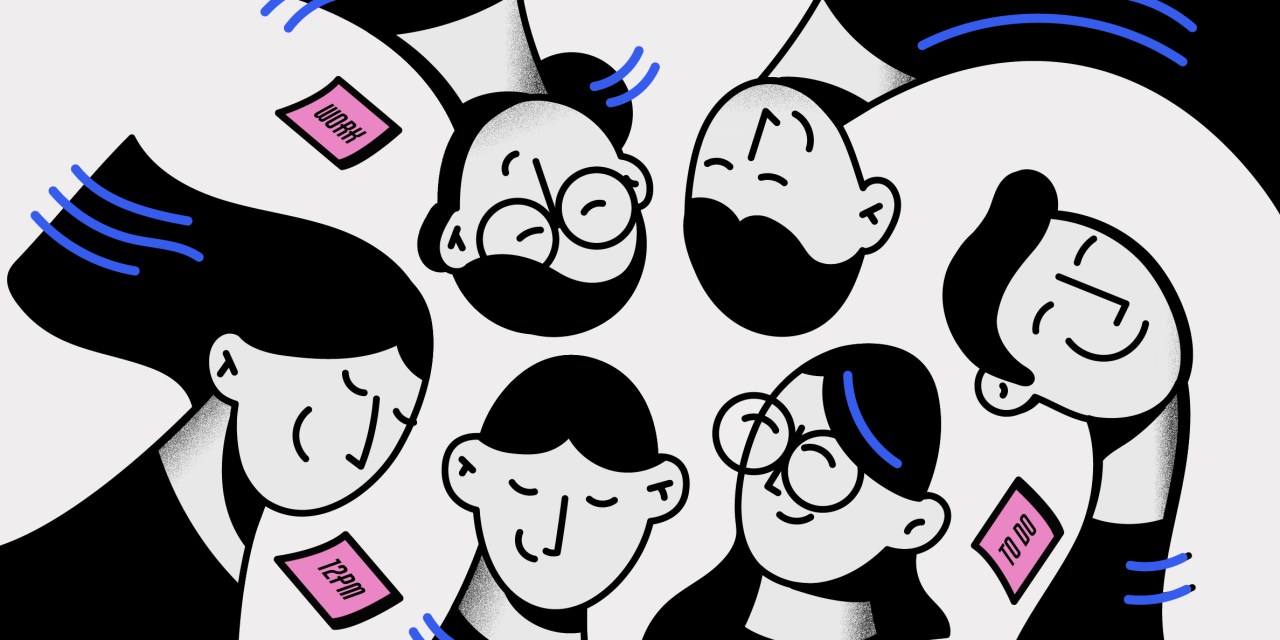 Ivy Liu
There is a fear that hybrid working could have a negative impact on those traditional and valuable office friendships that make going to work an enjoyable experience.
We naturally gravitate towards colleagues we have something in common with or who can help us do our job more effectively. The buddies we make at work often become close friends. We invite them to our children's weddings or ask them to join our sports or pub quiz team.
Planning social events has become more difficult with hybrid working when we only meet some colleagues virtually. Too much of a focus on online interactions can also make us question whether the people we are talking to and working with are our friends or not.
Digital marketing agency Hallam has offices in the U.K. and mainland Europe. Throughout the pandemic managing director Jake Third has used the company's employee satisfaction survey to ask specifically about workplace friendships.
The results are worrying and probably relevant to most businesses that have adopted hybrid working.
At Hallam, the number of employees agreeing with the statement 'I have someone at work who I consider to be a true friend' has declined by about 11% every quarter since the company shifted to remote working in 2020.
"While it is important to recognize that we've had a number of new people join our company over this time, and 'true' friendships can take a while to build, it is a factor that we believe is crucial to address," said Third. "After all, friendships and the trust they build are central to a thriving workplace culture."
To reverse the trend Hallam has launched additional online and in-person social events and is investing more in buddying and mentoring programmes.
Small talk might seem insignificant, but a lack of it can be a big business problem.
"For our people and culture to thrive, the future of work has to combine the freedom and flexibility of remote working with the added structure, opportunities and design to allow for friendships to blossom," said Third. "In November we sent eight members of our team to work together in Spain, which was much sunnier than our Nottingham head office in the U.K."
It is likely more companies will need to address the issue of office friendships in 2022.
Global architectural and design firm CallisonRTKL, which has offices in Los Angeles, Miami and New York as well as in Europe and Asia, agrees that the future office must acknowledge the importance of workplace friendships.
Associate principal Karen Lee said new and refurbished offices will be more about camaraderie and connection and less about accountability and presenteeism. "For some, the office will become a day out — an excuse to come into the city and an impetus for social catch ups with friends in and outside of work," she said.
The company wants employers to take ideas from people's homes and from hotels when designing offices. This will encourage friendships and fuel the creative thinking and innovation that happens when people are working with colleagues they would grab a beer with outside of work.
When we are working too much remotely and we cannot see body language and hear someone's tone of voice, it is easy to take an innocent comment personally and feel excluded, unappreciated and disconnected.
Employers must also not underestimate the importance of small talk when it comes to creating a friendly professional environment.
Research by the business social media platform LinkedIn revealed that 57% of workers feel that their ability to engage in office small talk has suffered as a result of working from home.
Younger workers in particular have not had the time or the opportunity to build or nurture a network of workplace friends, and this can have a negative impact on their confidence.
"Small talk might seem insignificant, but a lack of it can be a big business problem," said LinkedIn careers expert Charlotte Davies. "It is an essential soft skill when it comes to building work relationships. Chit-chat while making a cup of tea in the office kitchen bonds people and leads to stronger friendships, collaboration and work. People are social beings and we all like to feel connected. When working from home, we can lose some of those micro interactions."
The friends we make at work are usually the colleagues we trust and feel comfortable with when discussing professional and personal problems.
Julian Hall is founder of consultancy Calm People which runs courses to help individuals manage their emotions at work. He said virtual working has created a barrier to the organic process of walking into an office, making eye contact and saying hello.
"It steals those social, immersive experiences that we take for granted when making friends at work, especially for new or existing employees who are more introverted," he said. "If you add in loneliness when home working, then the challenges to people's mental health start to build."
He added that someone's self-esteem can decline if they feel they do not have good friends at work. "When we are working too much remotely and we cannot see body language and hear someone's tone of voice, it is easy to take an innocent comment personally and feel excluded, unappreciated and disconnected."