Culture
// September 18, 2020 ■ 4 min read
'Clever about how we rest': As uncertainties drag into fall, agencies are facing a burnt out and fearful workforce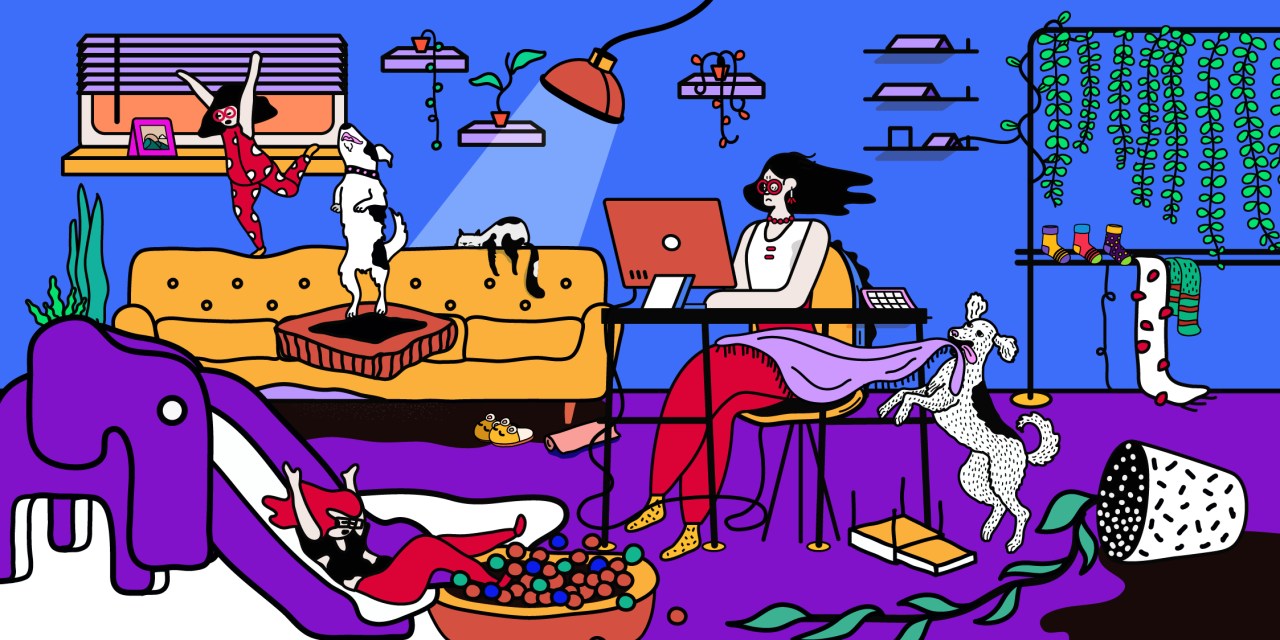 Joe (not his real name), a copywriter at a creative agency, hit a wall this week. He was feeling unable to maintain his normal levels of productivity and had to take a break. The unending uncertainty caused by the coronavirus crisis, the economic fallout that's come with it, societal unrest as well as the wildfires still raging on the West Coast has made it difficult for him to concentrate on work.
For Joe, "fielding ridiculous client requests" with everything that's happening in the world right now has been more taxing to manage than usual. The problem isn't just that client demands continue among multiple crises, as that has been the state of the business for agency employees since March, but that there "doesn't seem to be an end in sight," said Joe. "Working remotely on its own is fine but everything around it and all of the uncertainty has made it so I've been hitting a wall and not knowing how to deal."
Joe isn't alone. Agency employees and executives say that a feeling of fatigue due to the on-going uncertainty and the need to be always on has recently set in. Agency executives say they are working to manage employee burnout by telling them to be honest about feeling that way, encouraging breaks as well as using paid time off, switching from non-stop Zooms — which started to cause fatigue back in April — to phone calls, setting time limits on meetings and working to build in more time between them. Still, agency employees say that the massive layoffs throughout the industry have made them worry that being honest about the fatigue will harm their job security.
When asked why the fatigue is starting to hit now, agency employees and execs said that the continued lack of clarity is starting to gnaw at people. Tim Smith, president of Atlanta-based creative shop Chemistry, believes that the wave of exhaustion hitting agency employees and execs now may be due simply to the fact that many set August as a benchmark. "People pegged August for answers or predicted there would be answers as to when all this would end by then," said Smith. "But August came and went and we are still in it."
Another agency executive who requested anonymity echoed that sentiment: "This was supposed to be a two weeks of change. Now it's been six months and people are realizing it'll probably be at least a year."
While there was an initial rush that employees felt as they retooled creative and media plans to match a new reality in March, the possibility that they will have to continue to do so throughout the rest of the year is overwhelming, according to agency executives and employees. "It's just been going on for so long that we're not equipped to handle something that drags on, you lose the adrenaline and you hit various stages of fatigue," said one executive creative director at a creative agency.
Trying to avoid that fatigue is impossible, according to agency execs, who say they are encouraging employees to be open about feeling it. "We've all identified on an executive level that people are burnt out," said Jill Smith, CMO of Iris in North America. "We're asking employees not to pretend that they're not burnt out. It's so important to acknowledge that right now is not fine, it's not normal. We need to motivate and inspire each other and it's not going to be an easy thing. We might feel fantastic today, but tomorrow you might feel absolutely not into it. So it's about being really honest about it."
Agency employees say it can be difficult to be candid about how they're feeling when the possibility of being laid off looms large. As previously reported by Digiday in July, half of agency employees don't feel secure in their jobs at the moment. In an attempt to assuage those fears, Smith said that at Iris the agency has been very transparent when layoffs happened and why particular teams were laid off.
And while agency execs say they are encouraging honesty as well as breaks for employees who might be burnt out or feel fatigued, there's also a recognition that not all employees will do so.
"Leaders need to really dig deep on becoming collaborators in designing a system that works, sometimes down to the individual level, then creating a culture of permission around those solutions," said Laura Etheredge, vp of creative at Madwell. "Working hours, space and place, meeting practices, breaks—everything in our toolkit needs to be on the table, and we need to revisit our relationship with them creatively and constantly. We all worship agility; now let's be nimble and clever about how we rest."