Culture
// June 15, 2021 ■ 4 min read
Climate emergency: Employees challenge their companies to provide environmentally-friendly pension funds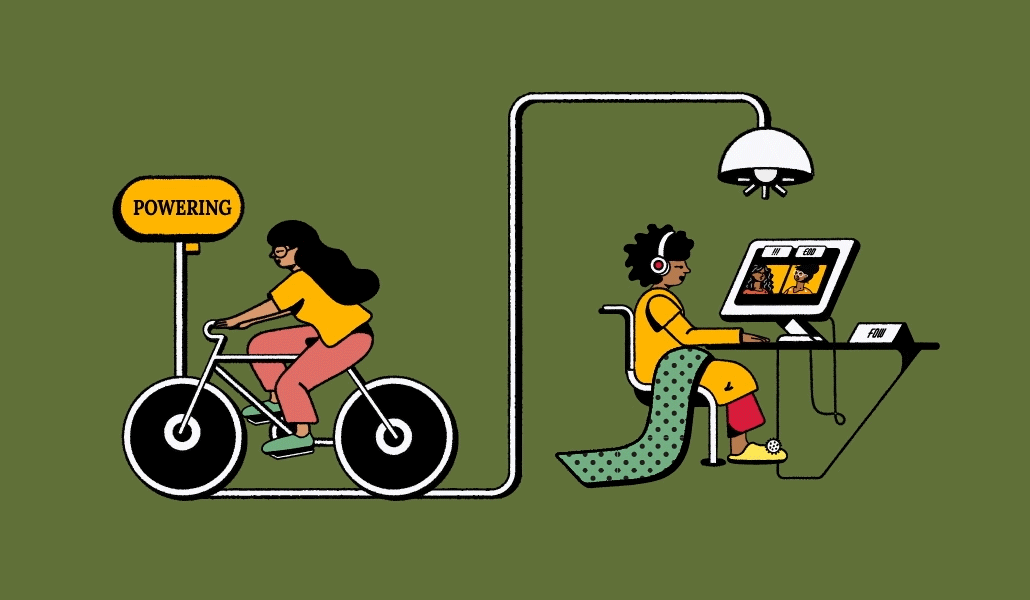 When Adam Brown, 47, who lives in London, started a sustainability role at a construction firm supporting companies to become net zero, he was shocked to learn that the top funds in the default company pension included an oil, gas, and mining company. "It didn't align with what my company [executives] were saying their values were," said Brown.
He flagged it with senior managers who promised to look into it while he started researching what sustainable options were available from the same provider. While he did change it to a greener pension, he was disappointed the "sustainable" option was to invest in large multinationals he didn't consider ethical. He showed his findings to his bosses and followed up to see if there was an update, but it all went quiet.
With an urgent race to solve the climate emergency we're facing, many companies are looking at their role and pushing forward with ambitions to move to net zero. However, while many companies assess their carbon expenditure in the way of business flights, food, and electricity, there's one area that is least likely to be looked at but could have more of an impact — pensions.
"Most workplaces don't have fossil-free pension funds," said Rianna Gargiulo, divestment campaigner at environmental charity Friends of the Earth. "And the vast majority don't consider it. Pensions feel invisible and it's the sort of thing younger people don't like to think about even though they might be actively engaged [in reducing their own carbon emissions]." Gargiulo credits pensions' complexity as a reason people don't give them another look. "For example, consolidating your pension can be a difficult process. We need to make it easier for people and make them more aware of where their money is going."
Although people may be concerned about climate change, many are unaware that their pension pot is contributing to environmental damage. Just over a third (37%) of people understand that their pension could be invested in businesses that cause harm to the environment and contribute to climate change, according to a survey by fintech workplace savings business Cushon.
However, a move to greener pensions is happening. "The minority [is] taking steps to move to sustainable investments," said Gargiulo. "There are more fossil-free funds available because people are starting to ask for it."
While increasing numbers of environmentally and ethically conscious employees are now challenging their own companies to provide a sustainable pension pot that positively impacts the environment, companies are also looking to divest away from fossil fuels. To heave pressure on its pension provider Royal London, independent creative studio Coffee & TV, wrote to the business to ask them to set net zero targets in line with the Paris Agreement and asked them to find out what socially responsible (SRI) and environmental, social and governance (ESG) pensions they offer and how easily employees can make the switch.
"As a certified B Corporation we want to align our pension with our values," said Coffee & TV CEO and co-founder Derek Moore. "We work hard as individuals, as a company, and as an industry to create a net zero future so we want to be proud of where our pensions are invested. Our staff feel equally passionate that their money is not being used to fund harmful industries, so like switching to a renewable energy tariff, they can make the informed decision to switch to a SRI/ESG pension to fund human rights, green transport and health care projects."
Coffee & TV is requesting that Royal London introduce an easy-to-use, tick-box option in the registration form for customers to select SRI/ESG investments.
"We hope to see changes in the industry and within Royal London," said Moore. "This means instead of changing pension providers we can work with them to green their pension and business."
HR departments can serve as the first point of contact for employees curious about a company's investments in pensions, especially for employees who rally behind the transparency.
"Keep up the pressure and don't drop it. Campaign for change," Gargiulo said.
Alison Hills, partner at law firm Wedlake Bell, said that while the vast majority of pension members are apathetic and leave their pension savings invested in the default fund "there is an increased level of interest in ESG factors" as companies have been forced to consider and report these matters.
Hills said that employers need to carefully balance the benefits and risks of offering employees the opportunity to change their pensions. "One option is for employers to choose pension schemes which provide employees with a vast range of investment fund options. The downsides of such an approach are the inevitable increased fees and the risk that the vast majority of members will simply be bamboozled by too much choice," Hills said.
If employees can't find a pension they are happy with at work, they could start paying money into their own (Self-Invested Personal Pensions) SIPP. However, they may lose out on employer contributions as many workplaces may not pay into it.
It may take time to encourage an organization to make the company pension green. But as Gargiulo says: "This money could have a greater impact on the environment than any individual decision you make."