TikTok Trend Watch: Young workers dressing up for RTO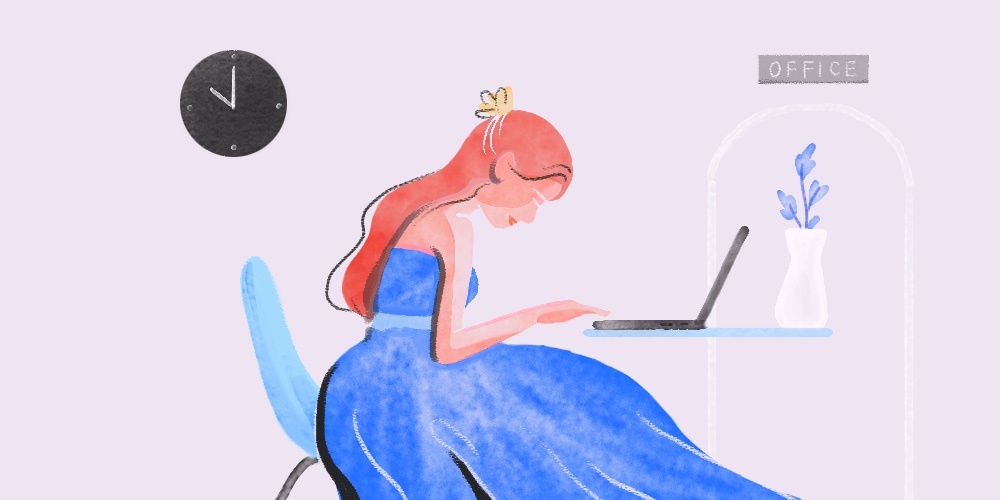 Younger workers are feeling compelled to return to offices for a number of reasons, most of which involve opportunities to socialize. Some are seeking new romantic interests, while others feel incentivized to get dressed up more regularly and flaunt their outfits at work and on social media.
They missed out on getting suited up to go to work while finishing school and starting their first jobs remotely, and many are now dressing up to improve their moods, express themselves and make their experience returning to in-person work more exciting.
Hybrid schedules requiring they only work in-person two or three days a week are also making it more feasible for people to truly dress their best on those days.
"Getting dressed has always been one of the things I looked forward to," Andrea Moreno, a 24-year old who works at an advertising agency in San Francisco, said.
She graduated college in the middle of the pandemic and started her first full-time job about a year ago. She now goes to the office twice a week, and while the commute isn't exactly pleasant, wearing a fun professional outfit she picked out and feeling her best makes the trip and her workday overall more enjoyable, she said.
"Getting dressed has always been one of the things I looked forward to."
For a brief period after graduation when she was unemployed, Moreno still made an effort to get dressed up to improve her mood.
"I felt empowered to conquer a day, even if it was just to get groceries," she said.
Now she gets dressed up just on the days she returns to the office. "I feel like it's a good balance for me," she added.
Moreno doesn't widely share photos and videos of her styles, like many others on social media. Videos with the tag #officewear have a over 200 million views collectively, with many created by fashion influencers, though creators of all sizes are also posting what they're wearing.
TikTok creator goforkady posts videos of what she wore to the office each day that week. In her most recent video she dons a hot pink blazer, pink trousers and other styles for a Barbie-themed week of outfits following the release of the film.
"IT IS BARBIE WEEK so I made sure this week's office outfits reflected that," her caption reads. Other days she has worn a white dress and matching boots with pink nails to complement.
As the transition back to offices is still occurring, workwear sales can help indicate how many workers are coming back.
Sales of athleisure soared in 2021 while the pandemic was still raging and returning to in-person work seemed far out of sight for many. At the end of last year though, retail data showed sales for professional attire like button down shirts and blazers rose significantly.
At the same time, the pandemic altered the way everybody dressed for work each day, with most people dressing as comfortable as possible while trying to stay somewhat presentable for Zoom meetings. As more workers return to offices, dressing appropriately is a top concern many are addressing through training, according to a recent survey that found about half of companies are providing employees with office etiquette training.
Striking a balance between dressing appropriately for the workplace while still expressing oneself is another challenge for Gen Z workers that they're currently navigating.
Creator bianca.jaramillo.avila posts her office fit checks on TikTok and makes a point of wearing trousers, blouses and other professional workwear in bright and fun colors on the days she returns.
"What I wore to work today as a corporate girly who loves color and refuses to lose self-expression and personal identity to a 9-5" reads the caption of one of her videos, with over 700,000 likes.