Culture
// July 26, 2022 ■ 4 min read
Emotive employers: Going beyond company retreats and wellness app subscriptions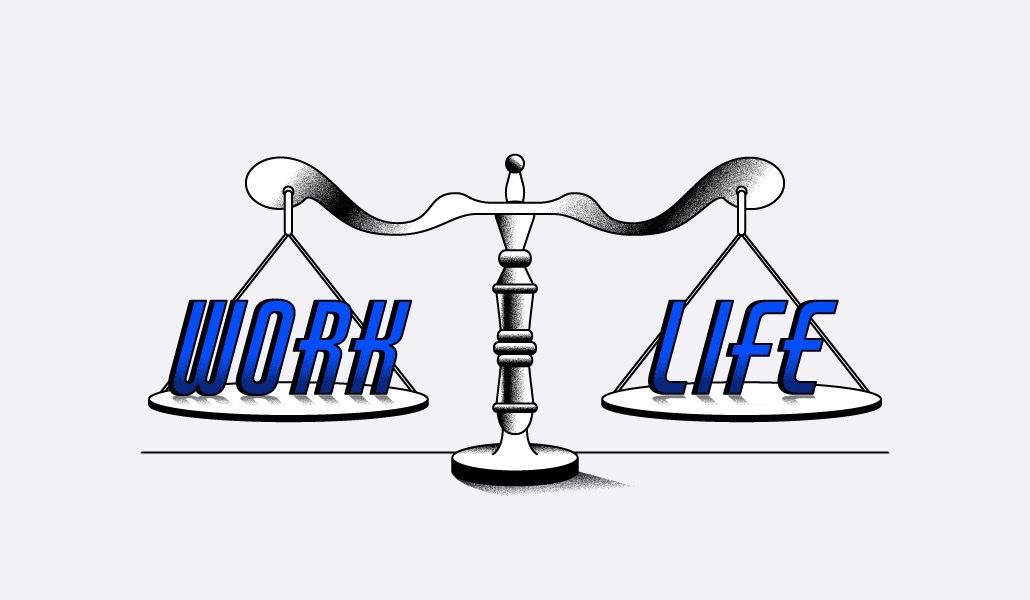 Ivy Liu
When it comes to maintaining employee wellness, a corporate subscription to a meditation app like Headspace no longer cuts it.
Such subscriptions became a go-to move by HR departments over the last two years. But businesses at the vanguard of embedding meaningful wellness programs into their cultures, are making app subscriptions look like a shallow, box-ticking method in comparison.
The Future Laboratory, a strategic foresight consultancy, is calling organizations that go this extra mile "emotive employers." The term refers to when an employer provides a range of progressive amenities that empower employees to bring their whole selves to work and was first used in its 2022 Innovation Debrief published earlier this month.
"It's when an employer sees the unique value of their workforce and recognizes that all their employees are individuals and have varying intersectional needs, as opposed to being a sort of robotic, everybody's the same," said Emily Rhodes, creative foresight analyst at The Future Laboratory who worked on the Innovation Debrief report.
The consultancy identified a range of businesses already doing this — each with a very different style. For instance, Salesforce has gone all in on creating workspaces designed entirely around bolstering employee mental health. The company has opened an employee well-being retreat — Trailblazer Ranch in Santa Cruz, California. This doubles as a space for not just company get-togethers but a place where employees can connect with nature with walks, yoga, art, journaling and more.
Elsewhere, soap manufacturer Dr. Bronners has become one of the first companies in the U.S. to offer psychedelic-assisted treatment (which includes Ketamine-assisted therapy and counseling sessions) as a health benefit to its employees.
And when it comes to education empowerment, consumer packaged goods company Tyson Foods announced this spring it will pay for its employees to go to a university. That's an incentive that other firms like London-headquartered accounting firm EY have also adopted.
"You have to look after them, not just at work, but in the rest of their lives. I think it's definitely something we're going to see more of."
"Emotive employers look into the future and think how can I implement larger wellness schemes, or nurturing schemes that are going to nurture talent and are going to evolve existing talent and attract new talent as well," said Rhodes. "It's not about immediate gratification, but knowing it's a long-term goal to get more out of the workforce and make sure they're happy and healthy and love working for the company."
While it is beneficial from a business point of view, it is also helping more people and moving the focus from valuing productivity and efficiency to valuing creativity and wellness. Additionally, a true emotive employer will launch new initiatives that are in response to employees' needs.
"It's listening to the employees, but it's approaching them," said Rhodes. "You don't wait for people to come to you. You need to give them the space and the opportunity to say this is what we want, whether it's redoing a well-being policy or relooking at annual leave."
At Tyson, company-wide surveys, one-on-one conversations with employees and independent audits help shape what new initiatives the food corporation will implement. This summer, U.S. team members now have the ability to attain their master's, undergraduate and associate degrees, career certifications and literacy and technology fundamentals, all for free. It's an extension of Tyson's Upward Academy program, which launched in February 2016 and has seen major interest from employees who were looking for English as a second language classes and high school equivalency courses.
"It's critical to us to support [our employees] and make sure they have the tools, resources and all the support required to be successful."
"Labor has been a big challenge for a lot of companies," said Derek Burleson, director of public relations at Tyson Foods. "We've long held the belief that our people are by far our greatest asset, and so it's critical to us to support them and make sure they have the tools, resources and all the support required to be successful."
The four-year, $60 million investment will cover 100% of all tuition, books and fees for team members. Courses and academic degrees are available in sustainability, agriculture, manufacturing and automation, and supply chain and operations. Other programs include career readiness and a frontline management program in addition to certificates in business, technology and leadership and management.
Aside from education empowerment, Tyson is also assisting its employees in many other ways, including piloting subsidized and onsite childcare and seven free, near-site health centers — projects that came from learning what benefits employees need.
Plus, a number of Tyson production facilities are offering more flexible work schedules. Last year, the company invested more than $500 million in wage increases and bonuses for its hourly workforce. With a workforce spread over 160 countries who speak more than 50 languages, the Tyson Immigration Partnership serves 40 facilities to provide employees with legal services needed to acquire U.S. citizenship.
So far, the feedback on the free education assistance program has been "overwhelmingly positive," said Burleson. Moving forward, Tyson will monitor how the program is used, what curriculum is being leveraged and what curriculums need to be added.
"You're working with these people 9 to 5, seven days a week, and you are looking after them," said Rhodes. "You have to look after them, not just at work, but in the rest of their lives. I think it's definitely something we're going to see more of."