Culture
// August 17, 2021 ■ 4 min read
'Employers have a responsibility to be part of the solution': Why providing childcare is becoming critical in hiring and retaining talent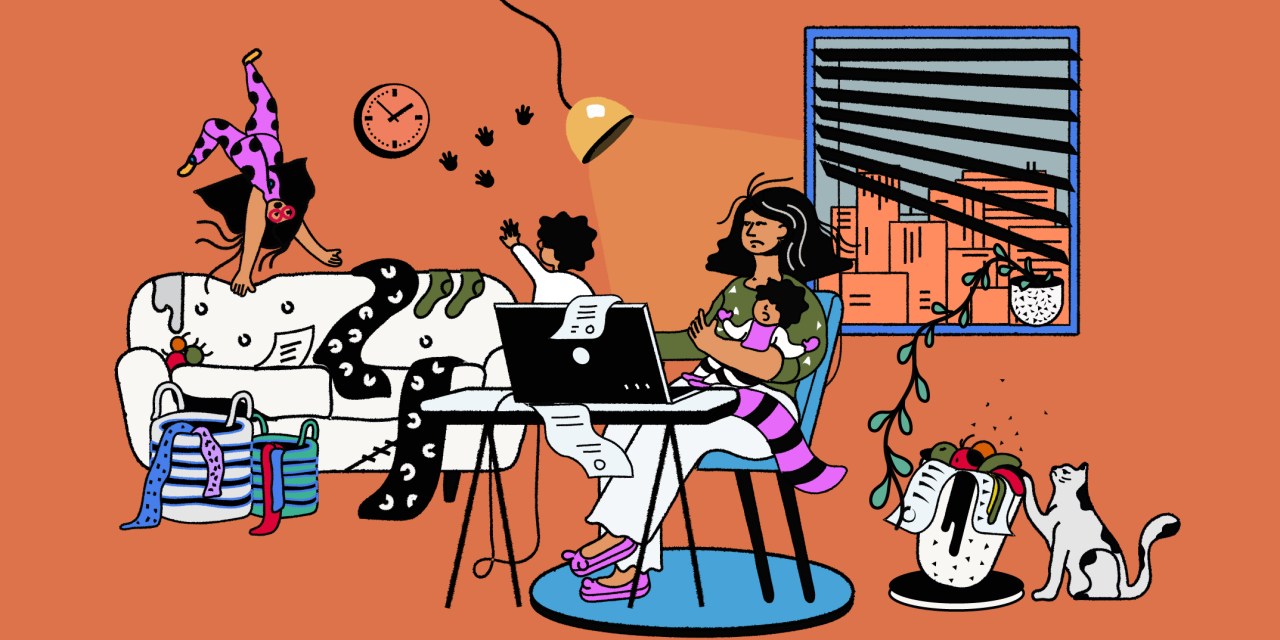 As the delta variant surges, there are many reasons people receiving unemployment benefits have given for turning down job offers. Yes, one is that unemployment provides recipients with enough money that they don't have to work. Other reasons are personal health or medical issues, jobs that don't provide enough hours and jobs that don't allow remote work.
But the primary reason, according to a recent Morning Consult poll: childcare obligations.
Facing the Great Resignation, hiring managers have worked overtime to figure out how to attract and retain workers. Increasingly, they are finding that providing childcare is a potent selling point.
"All of a sudden, you have a working mother or father at home with children who say, 'I can't do this on a continual basis'," said Maribeth Bearfield, chief HR officer at Bright Horizons, which provides childcare solutions for more than 1,000 companies including Accenture, Facebook and Target. It is focused on not just childcare but child development, partnering with the likes of Mathnasium, Sylvan Learning and Huntington Learning Centers.
"A couple of years ago, we had to do a bit of a sell, but the 'why' is over," Bearfield added. "People understand that it's paramount — now it's about how employers can do it best."
Employers like Recursion Pharmaceuticals and Podium have recently built on-site childcare centers to help improve the situation for working parents. Other companies that don't have on-site solutions are contracting with outside childcare providers as an employee benefit.
Bearfield points to other success stories, including Microsoft, which operates five childcare centers, and NBCUniversal, which provides care for more than 300 children.
On average, Bright Horizons' childcare centers are equipped to provide services for about 100 kids, according to Bearfield.
Noting that not all childcare needs are the same, she stressed that services can be tailored to individual companies. For example, for the Professional Golfers Association, Bright Horizons took services on the road to accommodate the families of players on tour. As the pandemic has required hospital workers to be at work or on call around the clock, childcare centers were put into operation 24/7.
"If you think about it, right now there are 15 million children who need some kind of childcare so the parents can work – it's a make or break moment," Bearfield said. "Two million parents are suffering some kind of job setback due to childcare problems. If you're looking to hire the best people and retain them, we're going to have to provide them with some kind of support."
The pandemic has underscored the importance of childcare and development. In a poll by Kelton Global, 79% of working parents said they were worried about their kids' view of what a healthy childhood should be because of the pandemic, while 71% are concerned about their children's confidence and self-esteem and 73% are worried about their lack of interest in activities outside the house.
Without consistent childcare or in-person social interactions, parents worry about negative consequences for their families, with 69% somewhat or very concerned that their children will not be able to meet key development milestones, particularly social and emotional ones (76%), as well as those related to communication (70%), cognitive function (68%) and physical development (64%).
Not only does providing childcare present a solution to one of employees' most pressing needs, it could also make for better performance among employees. "Corporations need to realize that when they're helping their employees care for their families, their employees are coming to work with a whole different mindset — they are able to work in a completely different way knowing that their children are being cared for," added Bearfield.
Employers agree that solutions to the problem of childcare are long overdue.
"To say that I think the childcare situation in the U.S. is a problem is an understatement — it is one of the greatest barriers in the pursuit of an equal and equitable society," said Recursion Pharmaceutical's chief people officer Heather Kirkby. "My belief, and Recursion's belief, is that employers have a responsibility to be part of the solution."
She relates having just emerged from what she dubs "the chaos years" of juggling work with raising her young daughter — and is enthusiastic about the opening one month ago of the company's new childcare center, housed next door to its headquarters in Salt Lake City. "I'm proud to work for a company that's willing to commit to supporting working parents in such a meaningful way," Kirkby added.
"One of the biggest challenges for working parents is finding reliable, high-quality childcare, so we're proud to be leading the way in providing flexibility and peace-of-mind for our people," said Katie Morrow, senior director of people operations at Podium, a customer messaging and payments platform. "Having this center available has generated a lot of excitement among employees, and we believe it will help our people at Podium better navigate the care and scheduling challenges all working parents face."