Culture
// January 10, 2022 ■ 8 min read
From office-first to remote-first: G2 epitomizes the rise of the asynchronized workplace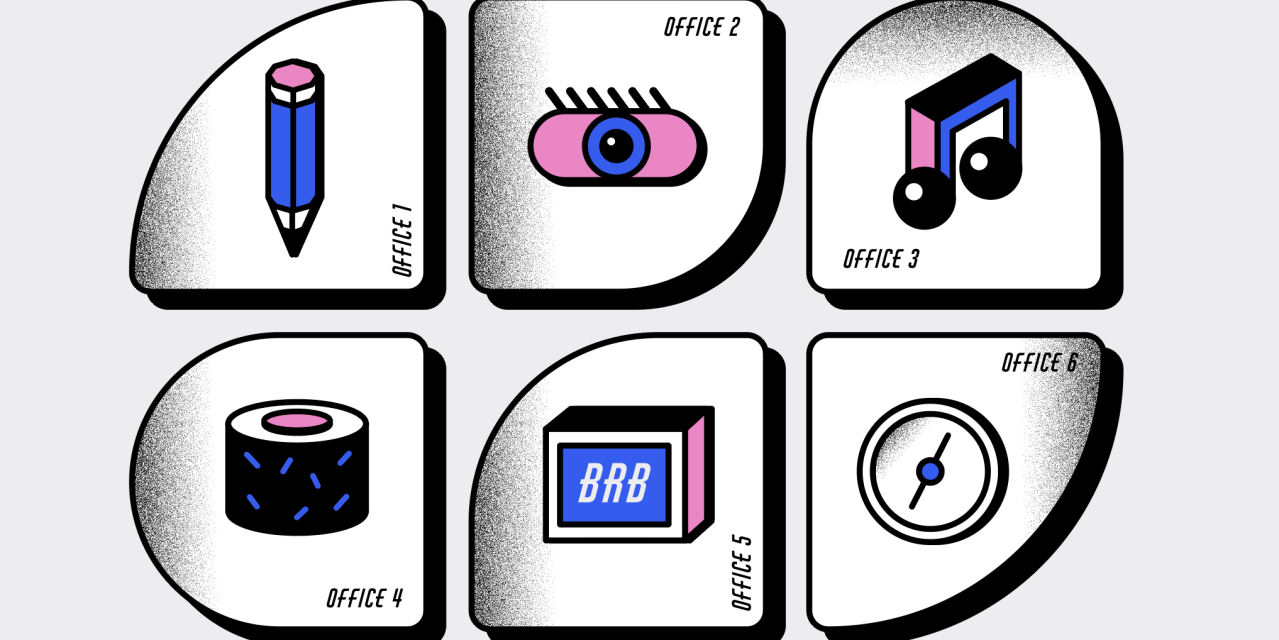 Ivy Liu
The tech marketplace G2 is to shoppers of software what TripAdvisor is to travelers, featuring more than 1.5 million peer-to-peer reviews and attracting more than 2,000 regular advertisers, according to the company. It is also part of a growing wave of companies that have adopted an asynchronized work setup — that is, a system where team members don't have to be on the clock at the same time and whose work is not necessarily dependent on others finishing their own tasks first.
It is an arrangement whose time has come with the protracted pandemic, as at-home work has become the norm and as companies stymied by the Great Resignation look to the global talent market to fill open positions.

Chicago-based G2, founded in 2012, is in growth mode, raising $157 million this past summer, making it a bona fide unicorn. (The company said its revenue has grown nearly 50% year over year.) Along the way, it has built a truly global workforce. In the first half of last year alone, it hired 150 new employees from across the U.S. and abroad, including those from the U.K., Ukraine, India and Singapore. It now has more than 400 employees who work from home, go into the Chicago headquarters a few days a week, use flex workspaces, or work from their laptops at Starbucks.
It also has created an asynchronized marketing department, with dual teams operating out of Chicago and Atlanta, where CMO Amanda Malko is based. Meanwhile, G2's own CEO, Godard Abel, has relocated from Chicago to Boulder, Colorado.
All told, the company operates across seven global time zones. Beyond tech tools like Zoom and Google Suite, G2 brings those far-flung employees together via an in-house digital magazine, employee resource groups (ERGs), and even a virtual drag show featuring staff and company brass.
G2 wasn't always set up this way. Before the pandemic, about two-thirds of its global team worked out of its Chicago base. As with many other companies, working from home was virtually unheard of. "We were an office-first company," Abel said.
So many of the challenges that come from this work-from-home era stem from needing to find new and different ways to communicate.
The past two years called for a reinvention in the way business was done — and not just having to do with real estate. "I used to travel on about half of [my] workdays and spend many hours commuting," said Abel. Now, he works from home, where he revels in spending more time with his wife and teenage kids.
CMO Malko said the company has hired more than half its 30-person marketing team in the past year and moved to a remote-first arrangement, with team members located across more than eight states as well as the U.K. and India. Another six people will join the team this month.
Not that building a remote and widely dispersed team hasn't had its challenges. But the staff has learned to collaborate and move quickly, she said. For example, on a big campaign which had to be completed within three weeks across four different time zones, rather than meeting in person the team did all its planning, reviews and feedback asynchronously in shared documents. The team met twice a week for 15 minutes – a model which proved highly efficient, according to Malko.
The department has also developed what Malko calls a "defined cadence" of team gatherings, from a monthly all-hands meeting to regular coffee chats. The team also uses virtual whiteboards to drop in ideas on an asynchronous basis, rather than in-person or virtual brainstorms and meetings no longer set agendas but discuss agendas which have been forwarded to staff ahead in advance, over email.
"So many of the challenges that come from this work-from-home era stem from needing to find new and different ways to communicate," she said. "It's not inherently a bad thing, but it does require intentionality to ensure everyone is aligned and moving in the same direction."
What has been most interesting about building an asynchronous marketing staff has been how quickly individuals have adapted, according to the CMO. "It's amazing what teams are capable of when everyone feels clear on and connected to the mission and works together to find new and better ways to achieve it," she said.
A big part of keeping employees connected have been projects like the in-house magazine and ERGs. Through the magazine, employees can get to know their colleagues better beyond their work lives, as it celebrates events like new babies, weddings, graduations and new homes and recaps social gatherings, ERG events and employees' volunteer and philanthropic work. "Some companies call this the fluffy or soft side of work — we call it the human side of work," said G2's chief people officer Priti Patel.
More than 10 ERGs were active before the pandemic struck and even more have been started since, bringing together people of different backgrounds and interests together from across the company and across the world.
And what about that drag show?
It was held for the first time this past June, organized by G2's LGBTQ+ ERG and coinciding with Pride Month. The global, virtual event raised money for LGBTQ+ charities. "We are already excited for the next one," Patel said, calling the company's ERGs a "shining example of how you can be an influential leader through culture and DEI work."
3 Questions with Cassidy Rouse, Global GM of Peloton Corporate Wellness
While many people have had a much needed holiday break, there are still a lot of challenges we all face going into 2022. What advice would you give to workers in terms of how they continue to prioritize their mental health and well-being?
The rise of workplace burnout, loneliness, and disengagement brought on by the pandemic has shined a new light on the importance of personal health. Rather than "making time" for your regular workout, stretch, or meditation — or simply just a break to unwind — we encourage our people and partners to schedule around your well-being. That means something different for everyone, but that's why we've built our products to fit a wide range of lifestyles, fitness levels, and interests.
Encouragement and support from others helps too, so seek out activities that offer a community connection. If you're a Peloton member, you've likely heard the phrase "together we go far" during one of your classes. It's one of the core values that guides our organization, and it perfectly sums up how a group of individuals working hard towards their goals can ultimately reach an even bigger one.
The staff churn that's arisen with the Great Resignation trend, has led to some people having to absorb more work as employers struggle to fill the gaps – what actions can those employers and employees take to maintain their mental health and wellness under those conditions?
The workplace is changing dramatically, and neither employers nor employees have all the answers on what the future of work will look like. Acknowledging the uncertainty and providing flexibility can go a long way in building trust among our teams. We invest a lot of time reevaluating priorities to ensure our people are focused on meaningful work. We believe deeply in driving efficiency, not volume – particularly during this challenging time.
And finally, leadership must both encourage and model healthy behavior. For example, my team kicks off our weekly meeting with a short meditation or yoga class on the Peloton app, which provides everyone a little break to recharge and clear their head. We also schedule fun team workouts during traditional work hours to set expectations that anytime is a good time to prioritize your personal well-being.
Wellness benefits that companies invest in are often not used by their employees — how should they go about choosing the right scheme for their staff?
In a recent study, 77% of employees have said that new benefits would improve well-being and ease stress. But offering the portfolio of benefits that your organization will actually use is a challenging process. It is important for organizations to remember that employees are not one-size-fits-all, so employers should ensure their offerings are scalable and adaptable. Programs should be accessible across multiple devices and platforms, accommodate people at any point in their physical and mental wellness journeys – from skeptical beginners to experienced health fanatics – and offer a large variety of options that meet their interests. While many know Peloton for its connected fitness equipment, the Peloton app is a core component of our corporate wellness offering, providing access to thousands of live and demand classes such as strength training, stretching, yoga and meditation, with no equipment required. We've been pleased with the results so far, as 89% of our Members say that Peloton has helped them reach their personal fitness goals and 65% are reporting better mental health.
By the numbers
82% of 3,000 respondents said they would potentially quit their job because of a bad manager.
[Source of data: GoodHire Horrible Bosses study.]
88% of 15,000 people surveyed said the meaning of success has changed for them since the pandemic.
[Source of data: oracle AI at Work study.]

42% of 2,200 U.S. adults polled said they would feel comfortable going to a work conference, up from 24% last year.
[Source of data: Morning Consult return to Work study.]
What else we've covered