Culture
// February 17, 2022 ■ 6 min read
How the pandemic has made 'permission for candor' in the workplace a minefield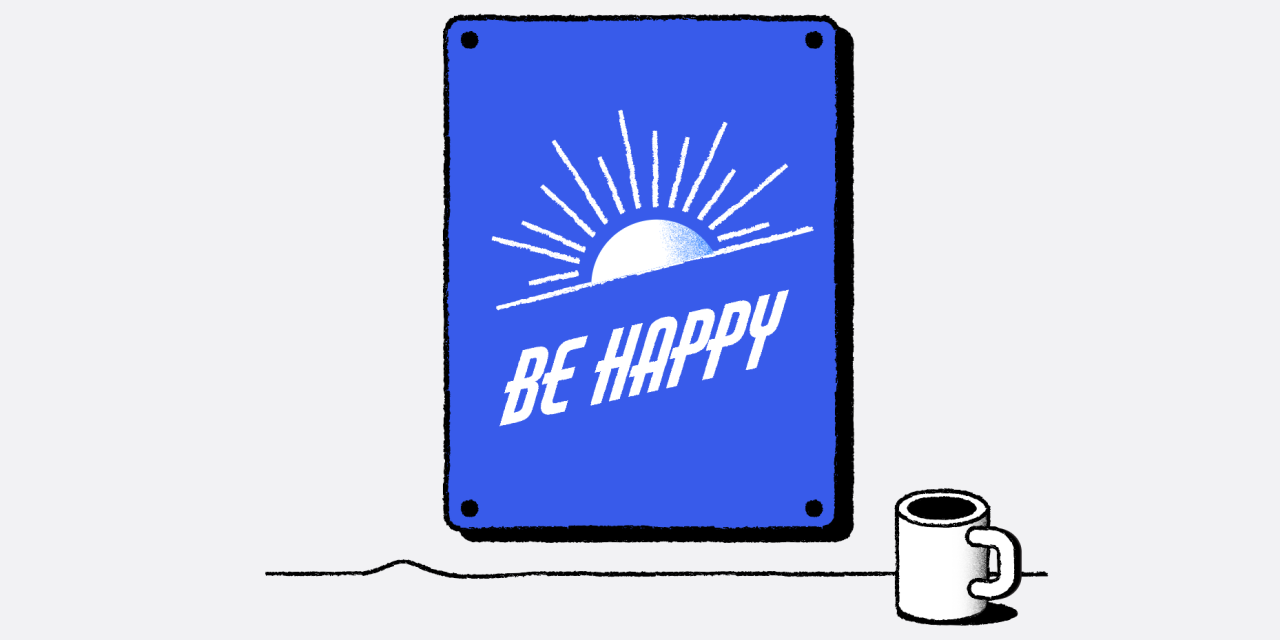 Ivy Liu
I'm in over my head. I made a mistake. I have an idea. I have a question. These are candid thoughts that many of us will likely have experienced at one stage or other in various working environments. Admitting or asking them could make the difference between a project's success or failure — but more often than not people hold back because of their concern about what peers and bosses may think of them.
That's because what experts describe as "psychological safety" — a belief that one can speak up without risk of punishment or humiliation – in any workplace, is actually still incredibly rare, according to Amy Edmondson, Novartis Professor of Leadership and Management at the Harvard Business School, and the original author of the concept of psychological safety in the workplace.
"Our sensitivity to hierarchy as a species is pretty acute," said Edmondson, author of "The Fearless Organization: Creating Psychological Safety in the Workplace." She believes this "permission for candor" is often grossly misunderstood. "It's not about being nice, or touchy-feely, or a trade-off with high standards. In fact, it's a compliment to high standards," she told WorkLife, adding that if people feel secure in being able to voice concerns in a safe environment, it results in stronger team effectiveness.
But it's not a trait people are naturally hardwired to adopt, according to Edmondson. After all, no one ever got fired for not speaking up in a meeting. "Candor is always going to be more costly in the short term, than quiet," she added. Plus, it's even easier to be quiet in a virtual meeting — particularly those with a large number of people present.
Today, thanks to the coronavirus, the concept of psychological safety has gotten a whole lot messier.
"Polarization inhibits psychological safety. Things have gotten fraught with emotion and divisiveness, with extra layers of meaning or significance that they should not have. Like, wearing a mask – it blocks germs, it shouldn't be a political statement."
For starters, it now also needs to include non-work issues. "Now it needs to be OK to not just speak up and say 'I think that's a bad idea' but also to speak up and say 'hey – our daycare is closed today because there was an infection and I need to stay at home or I won't be working this morning, or I won't be in the office this morning," said Edmondson. Likewise, it may be driven by the need to spend time with a widowed relative, or it could be a knock-on effect of ongoing grief or trauma triggered by the circumstances of the last year.
It even extends to new but divisive topics like mask wearing.
Since the first outbreak of coronavirus, mask-wearing has been regarded by many as an infringement on personal freedoms. But as societies prepare to live with the virus and its expected evolution from pandemic to endemic, there will be huge differences in opinion on just how cautious we still need to be. And that will naturally spill into the workplace.
"Polarization inhibits psychological safety," said Edmondson. "During this period [the last two years] things have gotten fraught with emotion and divisiveness, with extra layers of meaning or significance that they should not have. Like, wearing a mask — it blocks germs, it shouldn't be a political statement," she added. "But these layers of meaning we have applied to it, are driving us apart."
And that means expressing a view either way, while at work, could become extremely tense. "Now we're in a position where my candid voice might be interpreted as insulting to an entire group of people," added Edmondson.
The Covid-19 pandemic has made long-lasting neurological imprints on people. Prolonged exposure to stressors and constant worrying about exposure to a pathogen has kept people "locked in the fight-or-flight state of sympathetic hyperarousal" [a symptom of post-traumatic stress disorder], according to Dr. Jonathan Leizman, chief medical officer of employer healthcare service Premise Health.
"If managers don't have good emotional intelligence, we're all in trouble"
He agrees that the polarization over how to live with coronavirus, will have a ripple effect in the culture of workplaces. "The pandemic has become a hot button issue for many. Navigating politics, personal beliefs and public health recommendations can leave employees fearful of sharing their opinions and preferences with others on the one hand, and angry on the other," he said.
Meanwhile, many remain fearful that they themselves or more vulnerable loved ones will catch the virus. "This puts many individuals on edge worrying about illness in the workplace and vaccination status. This can be very distracting and lead to division amongst teams and colleagues," he added. Not to mention the job uncertainty and financial insecurity many have faced at some point over the last two years.
Like with many of these changing work trends, whether it's hybrid working or remote teams, onus will be on managers – at all levels of seniority to cultivate the right psychologically safe environment for their teams.
"Now it's about how do you create a culture in which people feel safe enough to go into work and not get an infection? When there are people who don't take vaccines, who don't wear masks? And who have always thought this is nothing big – it's no worse than Flu," said Sir Cary Cooper, Professor of Organizational Psychology & Health, at Alliance Manchester Business School, University of Manchester.
"Then when you're at work, how does management create a culture in which people feel they can talk about their colleagues for example, who don't obey the [company] rules on mask-wearing. Or who tried to sit within feet of you and you're not comfortable with that?"
The more emotional intelligence a manager has, the less likely psychological safety-induced problems will arise, he added. That means paying attention to whether somebody is behaving inappropriately in the workplace and dealing with it. "If managers don't have good emotional intelligence, we're all in trouble," added Cooper.
The NeuroLeadership Institute is working on a set of de-escalation guidelines in order to try and arm managers within corporate organizations, and any people with general public-facing jobs, to defuse situations in which tensions like these arrive, according to its CEO Dr. David Rock. This will include training programs that can be rolled out across organizations, alongside accompanying journals documenting how to de-escalate situations.
"The tensions that can result from particularly masking and vaccine decisions are extraordinarily high and can turn into conflict and even violence really quickly, as they've been doing in aeroplanes for the last year and a half," said Rock. "The feelings run really strong on both sides." This conflict extends to corporate environments too, and isn't likely to disappear any time soon, he added.
Currently most people's response to conflict is to make it worse, according to Rock. "Unless you've had specific training and a way to deal with escalating emotions people tend to get angry and lash back and in a tone that – to someone that's already in an agitated state – they will perceive as a threat." But with the right training, managers and employees will have a much better method for diffusing any tensions that arise, he added.