Culture
// November 22, 2021 ■ 5 min read
'It just takes one negative comment': The remote office still presents special challenges for working parents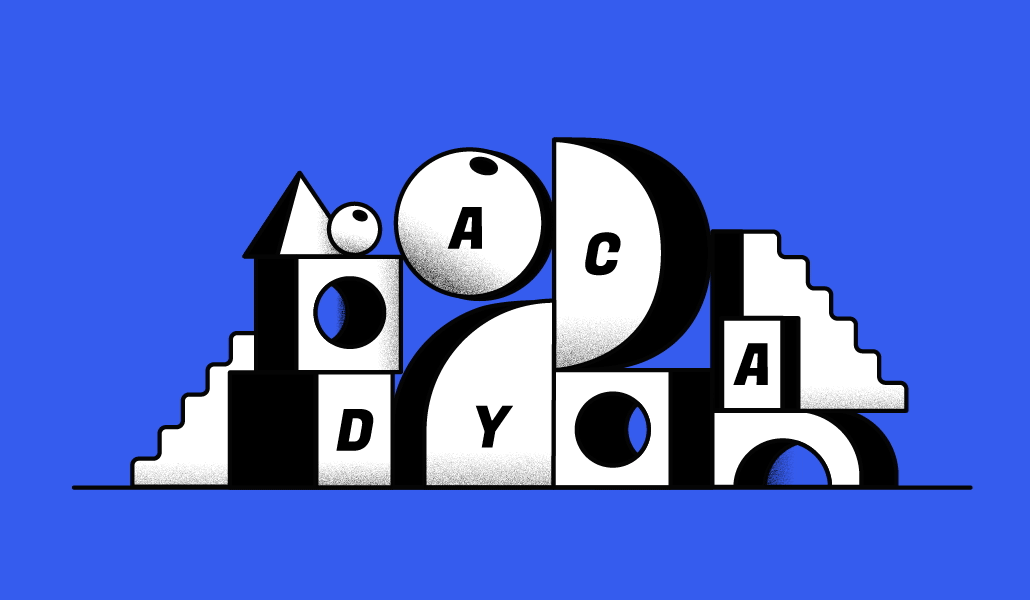 Regardless of whether schools opened their doors or were teaching remotely, working parents have faced unique challenges through the pandemic — and still do, as companies embrace hybrid work arrangements. Just ask Emma Eriksson, co-head of creative at the advertising agency Forsman & Bodenfors' New York office, who currently works in F&B's Stockholm office.
In Sweden, schools have been open ever since COVID-19 emerged, on the one hand making it easier for parents who work, but at the same time creating difficulties as sidelined after-school activities mean kids get home much earlier in the afternoon. Furthermore, even the slightest physical symptoms have meant an obligatory sick day.
The struggle, Eriksson relates, is real.
"Kids — or maybe just our kids — love to have an excuse to skip classes and instead watch TikTok and play online games on the couch. So you can imagine what an opportunity this was for them," she said. She and her husband did their best to handle teaching chores ("without being overly successful," she admitted), on top of their regular day jobs. "I felt torn between family and work, and guilty for not giving either of them the proper attention," she said.
Fortunately, F&B, which has done work for the likes of Volvo and H&M, has remained patient and flexible throughout. So have her colleagues, regardless of their own parental status. "My colleagues without kids got a look behind the scenes of family life through Zoom, and the other way around," she said. "No matter where you are in life, you have challenges and needs. Somehow we all became more aware of that."
The past 20 months have been trying for all of us, with or without kids. But something of a perceptual divide seems to have emerged between those who are parents and those who aren't.
Durham, North Carolina-based ad agency McKinney recently did a survey to gauge how the pandemic has affected parents and non-parents in the marketing and advertising industry. The agency created an online survey whose sample (489 U.S. marketers and advertisers) was weighted on gender and parental status — with 50% being parents, 50% non-parents and 50% identifying as women, 50% as men.
Among the highlights:
75% of parents believe parents have a harder time with work-life balance. Among non-parents, slightly more than half believe parents have a harder time, but 40% think it's equal for both.
Two-thirds of parents have experienced negative emotions as a result of expectations related to their parental status — twice as many as non-parents. Meanwhile, 53% of working parents feel they have been held back in their careers due to parenthood, compared to just 14% of non-parents who think that.
Non-parents are much more likely to have felt positive emotions towards parents versus the opposite: 81% of non-parents said they respected parents versus 46% of parents who said they respected non-parents. Meanwhile, 64% of non-parents expressed empathy toward parents versus 30% of parents toward non-parents.
Interestingly, McKinney found that parents had no idea that non-parents have great appreciation and empathy for them, instead presuming that they feel resentment, jealousy and disappointment toward them. On the flip side, many non-parents felt they got little acknowledgement of the struggles they deal with from their colleagues who are parents.
"I was surprised by how generous non-parent coworkers are and appreciative of their attitudes towards parents. Parenthood in the U.S. comes with a lot of guilt and I think we project what we feel about ourselves onto others around us," said Erin Christensen, group client director at McKinney, who is a parent. The reality, she added, is that it takes just one negative comment — for example, "Are you working a half day?" from a team leader when she leaves at 5 p.m. to pick up her kids — to reinforce negative attitudes, which it's easy to assume are more widespread than they really are.
It falls on bosses, Christensen believes, to set the tone. "This is a great reminder that managers and leadership have a responsibility to set and model a consistent standard for personal boundaries so that all employees can get what they need to manage work and life, whatever it looks like," she said.
Parenthood in the U.S. comes with a lot of guilt and I think we project what we feel about ourselves onto others around us.
"Our industry has an always-on mentality that has never provided much appreciation for parenthood — it's not surprising that this has trickled down to create a divide and some resentment between parents and people without children," added Alex Schulhafer, group creative director at McKinney, and a non-parent. "I hope we can all work to create an industry that allows people to set boundaries and puts more weight on quality of output versus time spent in the office or in front of a screen."
Of course, the work-life juggle for parents and varying attitudes about it are elemental of the working world at large, not just marketers.
"Working parents face unique challenges, and addressing them is not a one-time conversation — it requires intentionality and practice," said Jenn Graham, CEO of Atlanta-based Inclusivv, a community-building platform used by companies like Coca-Cola and Facebook.
In conversations her company has hosted with working parents, they continuously cite the struggle to balance the demands of working, parenting and supporting their children's educational goals, Graham related. Flexible schedules or extended PTO ensure parents feel supported by their employers, and yet such policies still don't address the feelings of judgment, stigma or disrespect they face from coworkers. "That mutual level of support and respect requires a culture change, not a policy change," she said.
"People may come to a job for the role, the opportunity or even the pay, but they stay for the people, and we need to give them the opportunities to connect and deepen their understanding of their colleagues on a personal level," she added. "Personal connection is the glue that holds work and home lives together, and creates that psychologically safe environment where we can develop stronger empathy and understanding in the workplace."
Keca Ward, senior director of human resources at the Ambler, Pennsylvania-based global job recruitment platform Phenom, seconds that the challenge of attracting and retaining working parents comes down to equity as well as flexibility.
Noting that 33 million families in the U.S. include children under the age of 18 years old, Ward thinks there are many ways companies can be model destinations for working parents — allowing them personal time off without issue, for example, and providing subsidized childcare.
"Employees' home and work lives blended during the pandemic, and companies must be specific about how they'll accommodate parents' overlapping responsibilities," she said. "At the end of the day, working parents should not feel as though they are at a disadvantage."