Culture
// February 11, 2022 ■ 4 min read
On the job: Taking a Zen approach to running a New York City restaurant in the pandemic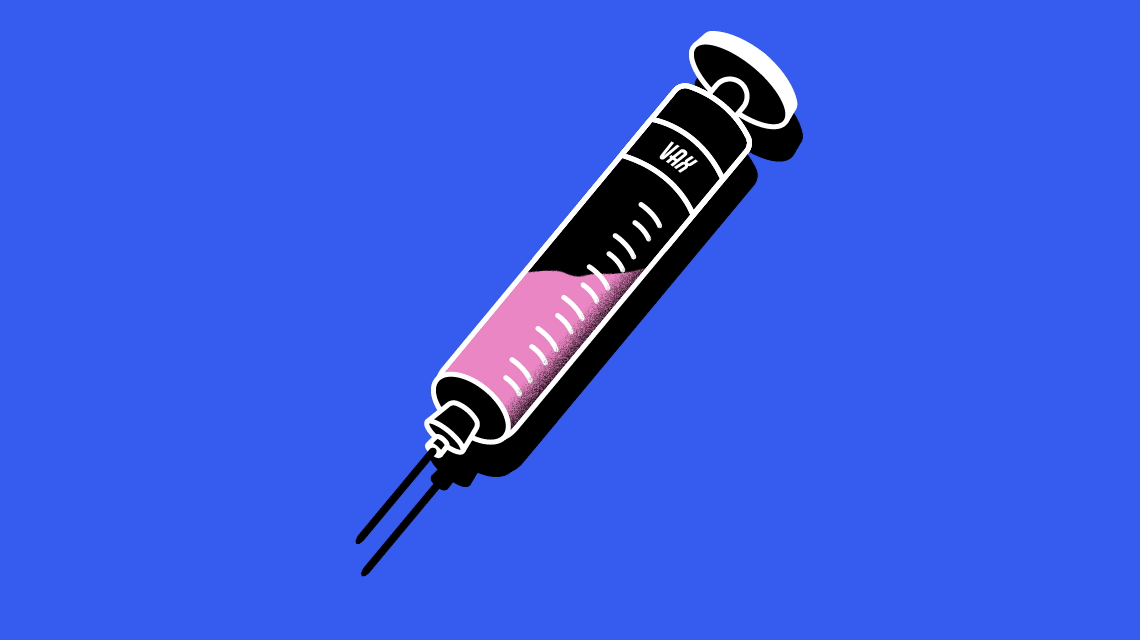 Ivy Liu
This article is part of WorkLife's On the Job series, which features first-person accounts of how people are adapting to the changing realities of work and workplaces.
In his 36 years at The Beach Cafe, a neighborhood stalwart of Manhattan's Upper East Side, owner Dave Goodside says the only constant in his industry is change. It's a mantra he's returned to regularly throughout the past two years, as restaurants initially shut down, then opened at partial capacity and now the current requirement for diners to show proof of vaccination. Goodside is once again figuring out the latest iteration of the pandemic playbook since New York Gov. Kathy Hochul announced this week that mask mandates are being lifted.
Beach weathered the storm by serving drinks and to-go items through a window early on, and later built an elaborate deck — complete with beach balls and a lifeguard chair — to serve diners who felt most comfortable eating outdoors.
On a recent morning, Goodside held court at the round table overlooking Second Avenue as he schmoozed with the regulars, signed for orders and ate his eggs, bacon and coffee. He started at Beach 36 years ago as the host and purchased it 16 years ago after a new owner couldn't handle the stress. While the pandemic's impact on the restaurant industry may be the biggest challenge he's had to contend with, there have been others: the explosions that construction crews set off while digging the Second Avenue subway 10 years ago that caused the tables to shake. The Great Recession. Rising Manhattan rent.
On this day, he's consoling a regular who recently lost his wife of 60 years and getting ready to deliver 30 complimentary hamburgers to the local police station. It's all in a day's work.
This interview has been lightly edited for length and clarity.
Mask mandates are being lifted. What does that mean for you and your staff — will you still ask customers for vaccine cards?
We will be cautious at the moment. All staff here at The Beach Cafe must wear masks while anywhere on the premises and we will continue to ask for vaccine cards until the city policy has lifted.
Speaking of vaccine cards, when I came into the restaurant, the hostess had a very nice touch when asking for mine. She said, "When you get a minute, I'd love to see your vaccine card." Do you talk with your staff about the best way to ask for them?
Yes. When you're a neighborhood restaurant like us, you have to. One of the things we talk about a lot is how to interact with customers in general, not just with these cards. There's a whole science and art to making customers feel comfortable. In this place, we put a premium on having a good bedside manner. So if you don't, it doesn't matter what job you're doing, you don't last around here very long.
What has it been like asking customers for their vaccine cards?
The Upper East Side is very, very compliant. I've had very few incidents where people resist. If they don't have their card, they can't come in. And sometimes there's a little frustration that goes with that. One of the regulars asked the host to show her vaccine card after she asked for his. I know that guy, he's one of our regular customers. I've known this guy for 36 years. He doesn't like to be told what to do. He was serious, he was not joking around. The customer is not always right. You have to do what the government tells you to do. He didn't come in.
What's it like turning a regular away?
I've not been too emotionally attached to the notion of turning away business because that can really bother you, especially when you're struggling. We're in a very unique time and we're going to just keep pushing through until it's over. And we'll see what we need to survive financially. So if we have to borrow money, or apply for loans, or look to the government for help, whatever it's going to be, that's what we'll do. We're in the same boat as my merchant neighbors, so I don't feel it helps me to get stressed out knowing that we're all fighting to stay alive and living under the same set of rules.
Have you noticed fake vaccine cards?
I haven't. We're not really charged with being detectives. They only asked us to look at the ID and the card and go no further. We all know there could be some people coming in today with fake cards, but I wouldn't be able to tell.
It seems like you have a very Zen approach to your leadership style.
Restaurants are a string of insignificant moments. Today we get here at nine o'clock and leave by midnight and there's gonna be hundreds of transactions and things going on. Something gets off the rails and you can't let it bother you. It took a long time for me to get to that place. I don't always get there. Sometimes little things will happen and I'll just go and lose my temper.