Culture
// August 4, 2022 ■ 5 min read
People are being harsher in the workplace post-pandemic – how did we get here?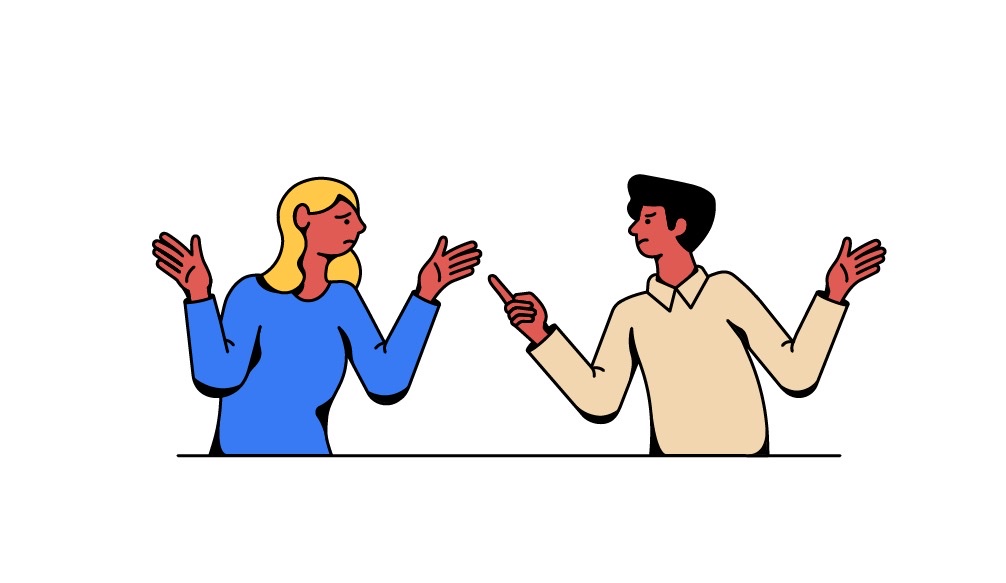 Be honest: Are you snappier with your colleagues and harsher with your spoken and written words than two years ago? We might not like to admit it, but the pandemic altered us all, to a degree – at work and home.
Individually, the change might be imperceptible. However, collectively it adds up to a negative conclusion. And if left unchecked, this general lack of positivity will toxify the workplace and corrode relationships.
Brian Kropp, group vp and chief of research for Gartner's HR practice, expressed his concern for employers and their staff. "There are numerous things pulling employees apart from each other, and that's incredibly difficult as an organization because the purpose of having a company is bringing people together, to collaborate, and to achieve something bigger than any individual could achieve alone," he said.
Could this be the start of a worrying trend? "We're finding that we are entering a period where things inside and outside our organizations are causing the workforce fragmentation," Kropp added.
Yes, the pandemic necessitated the acceleration of digital transformation, but from a relationship-building and sustaining perspective, he argued that this over-reliance on tech-enabled communication is damaging. "This era of digitization is creating weaker emotional and social connecting with colleagues – we don't know each other nearly well enough, like we did before."
This shift to digital communication contributes to increased stress levels. Brendan Street, head of charity at Nuffield Health in the U.K., who coined the term "bedmin" – doing admin work in bed – said: "Technology has developed a bad reputation when it comes to workplace well-being, regularly accused of encouraging employees to be 'always-on' and never disconnect from work."
Little wonder Gartner data indicates 85% more people are suffering from burnout than before the coronavirus crisis.
Culture reset
The lurch to hybrid working could aggravate workers' mental health and cause further digitally-enforced communication deterioration. "When you view text analytics, it's fascinating, as we move into this more remote, burnout digital world, the amount of negative words used in email interactions between employees has increased dramatically," said Kropp. "We are simply using harsher words when we talk with each other in the workplace."
This may be the result of frustration with remote working or lousy internet connections. For others, the blurred lines between home and work life may have resulted in lapses in an understanding of what's expected in the workplace. Regardless, it's not conducive to a harmonious workplace, whether online or in the office.
"Without the benefits of in-person communication cues, elements like the tone, format, and frequency of messages are just as critical as the medium used to share them."
Research undertaken last year by California-headquartered Poly, a communications company, found similarly worrying results. The data, taken from employees in the U.K., Germany and France, showed that 40% of employees admitted to shaking their heads or rolling their eyes on video and conference calls. Interestingly, women were more likely to do this (44% vs. 34% of men). And 14% of employees said they had given a colleague the finger or sworn on a video or conference call.
"Hybrid work is the future, and the benefits are clear," said Paul Clark, senior vp, Europe Middle East and Africa at Poly. "But this trend to harsher communication isn't sustainable and certainly won't help with retaining staff in the long-term."
"Such behavior risks fracturing the workforce and creating a negative environment," said Clark. "Organizations need to think about how they can reset the culture. This will involve reminding employees about the standards outlined in work policies around acceptable behavior and setting clear expectations for treating colleagues, allowing them to foster a collaborative, supportive workplace environment."
Addressing 'how' we communicate in a hybrid world
This suggestion chimed with Pat Ashworth, director of learning solutions at U.K.-based AdviserPlus, a company that assists with employee relations. "The growth of 'instant messaging' communications channels and social media has meant our language has slipped into less formal, quick-response type communication," she said.
And when talking through expectations with employees, it is a good idea to involve them in conversations about appropriate communication and the impact of harsh words. "Discuss the 'be kind' view and enable people to have their own pledge around how they communicate with colleagues."
A recent Harris Poll/Grammarly study indicated that over 9 in 10 employees and leaders think that poor communication negatively impacts their team or company's morale, productivity and growth.
"While investments in popular collaboration and messaging platforms have largely addressed the problem of 'what' we communicate with, the focus must now shift to 'how' we communicate effectively in a hybrid world," said Erica Galos Alioto, global head of people at Grammarly. "Without the benefits of in-person communication cues, elements like the tone, format, and frequency of messages are just as critical as the medium used to share them," she added.
"This era of digitization is creating weaker emotional and social connecting with colleagues – we don't know each other nearly well enough, like we did before."
Galos Alioto stated that "nurturing a culture of empathy" will counter employee burnout while boosting engagement and retention in the long term. "Success requires fundamentally reimagining how to communicate with more dispersed, diverse teams and empowering employees with the tools to be effective," she added. "Confidence and empathy can be difficult to champion through a screen. For example, it requires a level of comfortability to ask questions and actively engage in discussions."
Ross McCaw, CEO and founder of team communications platform OurPeople, urged people not to forget deskless workers, who make up 80% of the global workforce – especially at organizations where there are employees that have the option to work remotely. The feeling of neglect and poor communication could create an unwanted "them-and-us" atmosphere, he said.
"While the majority of desk-based workers now have the luxury of being able to work from anywhere, and often with flexibility around the hours that fit their lifestyle, deskless workers are still not able to benefit from these changes and remain in a rigid workplace and schedule," he said. "As a result, deskless teams may potentially suffer as these desk-based teams, often based in HQ, become fragmented, making it harder for them to communicate effectively as an overarching business."
It's clear, we can all soften our communications, whether online or in the flesh.