Culture
// March 21, 2023 ■ 4 min read
'Productivity-sapping vampires': How to improve the hybrid-meetings culture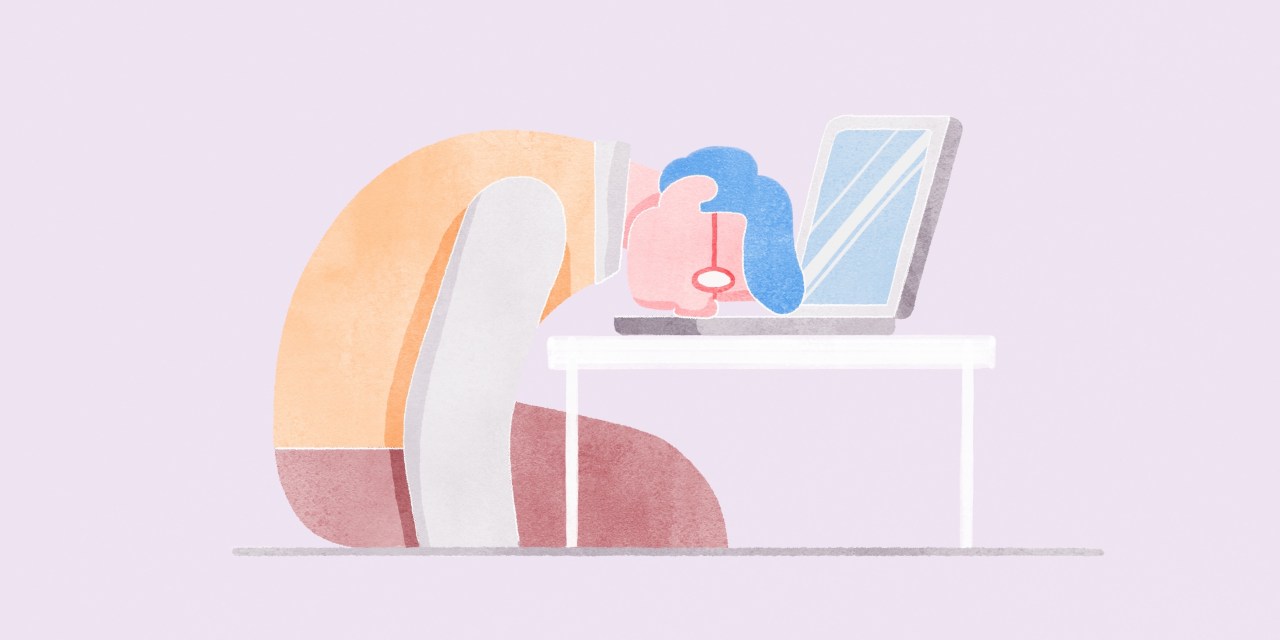 In theory, hybrid working is perfect, promising flexibility, convenience and empowerment. However, in practice, many organizations are finding, to their horror, it can be the worst of both in-person and remote working. Its logistical complexity has the potential to restrict collaboration and, ultimately, productivity.
And that is largely down to the number and inefficiency of hybrid meetings.
"Employees are overwhelmed with meetings — back-to-back meetings, poorly run meetings and just flat-out too many meetings," said J. P. Gownder, vp and principal analyst at Forrester Research, and co-author of a new report, "Master Hybrid Meetings With These Five Steps." "Today's hybrid meetings fail in-person participants, fail remote participants, still, fail to provide social cues, and fail the business."
Gownder cited Harvard Business Review data from last year that found that 92% of employees considered meetings costly and unproductive, as 70% of meetings kept employees from productive task work.
It wasn't like this before the coronavirus crisis, though. "The frequency of meetings increased by 13% during the first year of the pandemic, and leaders tell us those meetings were sticky — they never fell off of calendars," Gownder said. Without taking steps to remedy this problem, "meetings threaten to become productivity-sapping energy vampires," he added.
Sam Liang, CEO and co-founder of Otter.ai, a California-based software company that uses artificial intelligence to convert speech to text, was equally damning toward today's approach to meetings. "There are no two ways about it, meeting culture is broken," he said. He argued that this fracture was caused because "enterprises failed to modernize their meeting practices when they modernized their working practices" during the shift to remote and hybrid working spurred by the pandemic fallout.
Missing deadlines
"Technology and remote work made it even easier for workers to schedule back-to-back calls and, with fewer logistical constraints, invite everybody to every call," said Liang. "This has led to an over-proliferation of meetings."
Indeed, recent Otter.ai research estimated that, on average, workers spent one-third of their time in meetings, of which 31% were deemed unnecessary.
These results tallied with work management platform Asana's latest Anatomy of Work Global Index, published in early March, which worked out that needless meetings sapped almost four hours a week for those in senior leadership roles. Worse, executives were 30% more likely to miss deadlines than the average worker because of too many video calls or meetings.
"We've got to this point as when the world went hybrid three years ago, businesses were worried about how teams would communicate and connect with one another, causing an uptick in meetings and apps," said Joshua Zerkel, head of global engagement at Asana. The company's study showed that the average number of apps organizations used was 8.8 for knowledge workers and 10 for director-level and above.
"Employees are overwhelmed with meetings — back-to-back meetings, poorly run meetings, and just flat-out too many meetings."
"Many businesses haven't adapted or evolved over the past few years, and we now have employees who are overloaded and don't have time to do the strategic work they were hired to do," said Zerkel. "Businesses appear to be stagnating when it comes to how teams are working, and an indiscriminate approach to meetings is a large part of this."
Some organizations have taken decisive action. "Shopify recently nuked 322,000 hours of meetings off of employee calendars via IT action and enforced a new meeting-free Wednesday policy," Gownder pointed out.
Empowering employees
Asana offered another notable example. The company's think tank, The Work Innovation Lab, conducted an internal meeting experiment called "meeting doomsday" last year. The idea was to empower participants to reimagine meetings, including transforming longer-than-necessary meetings into 15-minute sessions.
After wiping their meeting schedules, Asana employees were told to ponder their cleansed calendars for 48 hours. Only then could they add meetings back to their diaries — but only the ones they classified as vital. The experiment cleared up calendar clutter and tackled meeting bloat. "We collectively found that 48% of meetings were not of high value, and the subsequent cleanse of calendars meant we saved a collective 265 hours per month," said Zerkel.
"Reducing meetings is simple: we must empower the workforce to evaluate what meetings are critical for them to attend and allow them to opt out of those that are not."
He added that meetings are "a team sport" and that involving members to improve meeting culture is critical. "Ask for their input on what will make things better, give ownership for meeting-related experiments to members of your team, and celebrate successful time-saving efforts," Zerkel said.
Otter.ai's Liang echoed this advice. "Reducing meetings is simple: we must empower the workforce to evaluate what meetings are critical for them to attend and allow them to opt out of those that are not."
In an attempt to shock business leaders from their lethargy, Liang said that 78% of managers were currently failing to address declining meetings with their staff. "As such," he added, "businesses are fostering a culture of attending regardless of relevancy and must instead address with their staff when and how to decline meetings."