Culture
// August 30, 2022 ■ 4 min read
Why reboarding staff has become an important engagement booster and counter to quiet quitting trend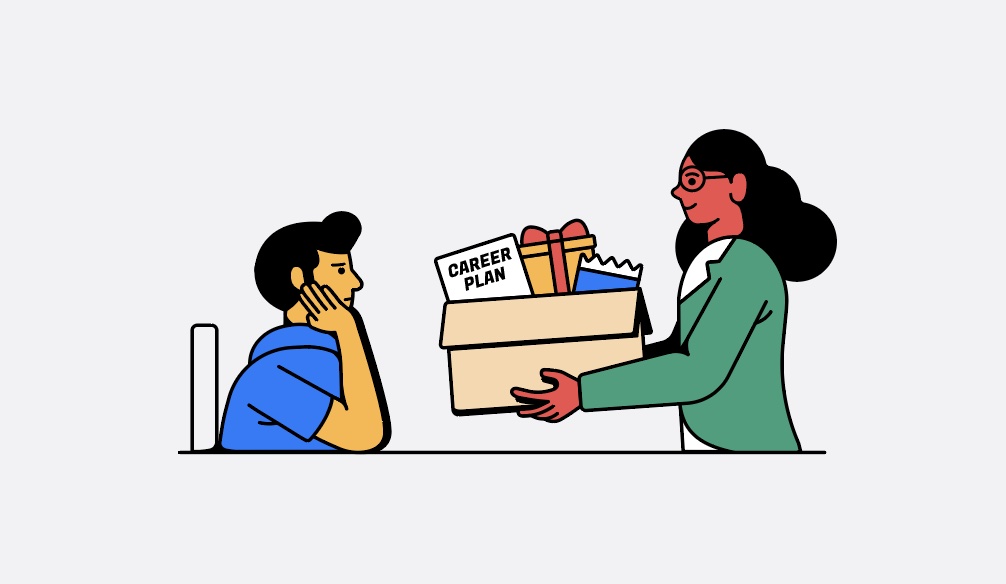 Reboarding, or "re-onboarding," is a helpful tool that is often used when there has been a major change at work or when an employee returns from a period of leave and additional learning is required to get them up to speed.
However, future of work experts are saying that it doesn't need to be just for those situations and can in fact be a helpful engagement tool at any point in an employee's career to ensure that the employee is getting what they need to feel successful.
"We think so much about onboarding as being the first 90 days, but there's so much change that happens at an organization over a course of time," said Amy Mosher, chief people officer at workforce management solutions company isolved. "I don't think organizations as a best practice really put in enough effort into ensuring that they're existing employee base is coming along and they're getting a similar experience as those individuals coming onboard as new employees."
Reboarding helps employees and employers understand missions and goals much deeper than a quarterly all hands meeting, fireside chat, or company outing might. Instead, it's an ongoing investment in learning opportunities that at the end of the day help retain talent by making sure employees have a sense of belonging and are engaged, which is beneficial for both the employee and employer.
At isolved, that means they have an engagement team under human resources who provides ongoing learning and development opportunities for employees that make sure they have what they need by asking what tools do employees need to be successful in their existing role and future roles and how to best foster a sense of belonging.
"We think so much about onboarding as being the first 90 days, but there's so much change that happens at an organization over a course of time."
"Reboarding is a piece of the larger engagement discussion," said Mosher. "I always think it's best practice to re-engage your employees throughout their entire employment process and build on that employee experience."
Reboarding is especially helpful for employees who have been at a company for a while and are looking to develop a career path internally or are looking for new ways to stay engaged. While reboarding isn't necessarily new, it's taken on a new urgency today as employees are struggling to stay engaged and drifting into quiet quitting mode.
"The more you touch base with your employees, we're going to know what motivates them," said Mosher. "It's really important to know how an individual is motivated, not necessarily a set of individuals."
It's also been increasingly useful since the pandemic. A perfect time for a company to reboard its staff is when returning to the office, even if just for a few days a week, or if a company has decided to stay completely remote.
"We kind of sprinted to fully remote in most businesses, and then they got going and said 'well we will continue that way,'" said Jim Laughlin, vp of leadership development programs at HR consultancy MDA Leadership. "The question is, did they ever pause and take real stock about what are the best practices for them in this newly defined virtual space? We've gone through a significant experimentation and learning mode."
Whether remote, hybrid or back full time, MDA Leadership laid out 3 R's for the future: ready, reboard and reinvent. Ready is a phase of deep listening, which might be done through surveys or one to one conversations in a way that is conducted more frequently than normally to learn the thoughts, beliefs and needs of employees. Reboarding might include presentations, interactive meetings and more to start, and then, like regular onboarding, continues with regular check-ins. Reinvent is where there might be changes made within the company to accelerate the team in a different and more beneficial direction.
"Don't treat it as a one and done," said Laughlin. "It's not an event, it's a process. An event might happen on a certain day, but then you continue as an unfolding process that you stay close to."
"The question is, did they ever pause and take real stock about what are the best practices for them in this newly defined virtual space?"
Gallup, which focuses on workplace consulting and global research, identified five culture drivers to consider when developing a reboarding strategy that will keep company culture front and center.
"Reboarding should be more than a reminder of how things were done in the past — it needs to be intentional, strategic in nature and applicable to all employees, regardless of tenure or location," Gallup writes. The five drivers include leadership and communication, values and rituals, human capital, work teams and structures and performance.
Managers are a crucial component to success reboarding efforts and initiatives.
Edward Beltran, CEO of professional training company Fierce Conversations, said it's helpful when a company looks at reboarding as more than just an HR function, but one that includes managers to help with that ongoing process of checking in with employees.
"The emphasis is on the department and manager who know the day-to-day requirements of an employee," said Beltran. "They're the ones who know the culture of how work is done within their department. Sometimes the first initial touchpoint will set the tone for everything."
Beltran wrote a guide to reboarding employees during and after the pandemic for Forbes which outlines why it's important to have conversations with your manager to restore camaraderie, communication and community.
"Powerful communication is the key to effectively reboarding employees, as well as ensuring everyone is on equal ground in the new blended workplace that combines on-site presence and remote collaboration," he wrote.