Culture
// February 18, 2021 ■ 4 min read
'The stigma around mental health drives it': The continued rise of remote presenteeism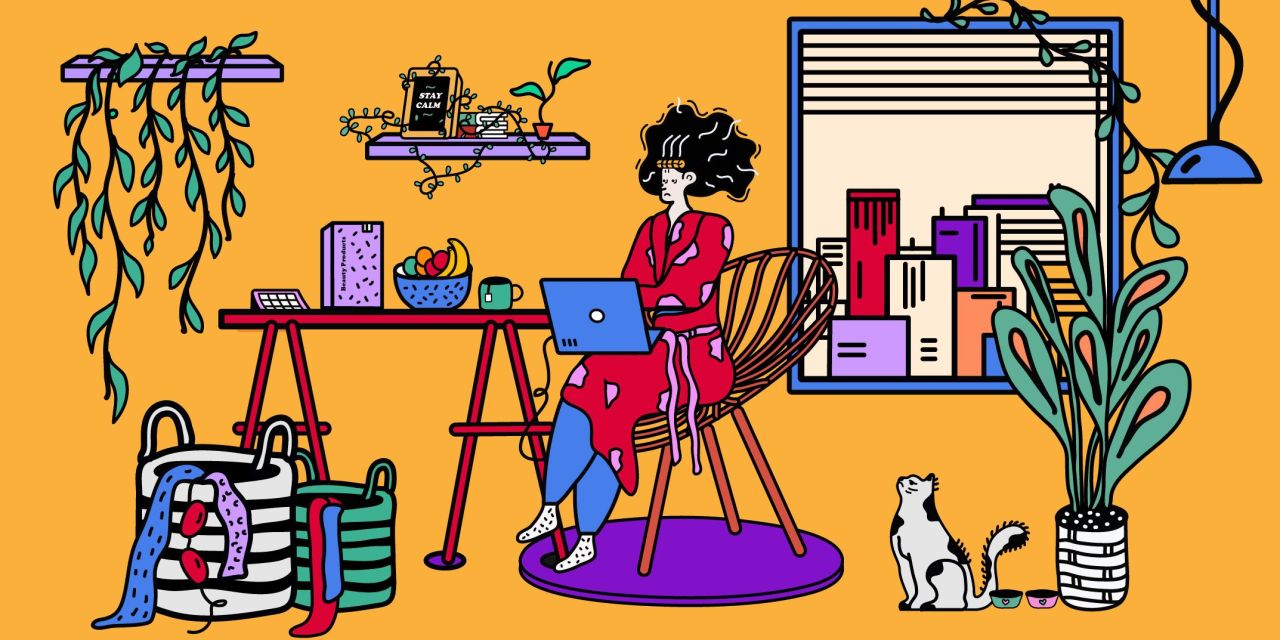 There used to be a joke about leaving your jacket on the back of your office chair to trick the boss into thinking you were still in the building.
The reality is that this really happened and presenteeism is not that funny.
Pre-pandemic when everyone was in the office, many people felt the need to be visible or pressure to attend work when they were ill, despite being less productive and probably contagious. It is a culture that damages business, the employer brand and workers' wellbeing.
Despite the move to more remote working, brands and agencies are in danger of replacing the much-criticized physical form of presenteeism with a new online version.
Remote presenteeism is being driven by job insecurity, poor management and a never-ending diary of virtual meetings.
Employees feel under pressure to work when ill, to put in more than their contracted hours and to constantly check and respond to emails and messages whatever the time of day.
Stephen Bevan, head of HR research development at the U.K.'s Institute for Employment Studies, said presenteeism can be an invisible problem, particularly in a remote workplace.
"There is still a stigma around mental health at work and this drives presenteeism," said Bevan. "There are many people in senior positions who perceive sickness absence as being for wimps and that you should be working through thick and thin."
An IES survey confirms that not much has changed despite the move to home working. It discovered that 15% of those questioned are working 10 hours or more beyond their contracted hours and 32% have worked from home despite being ill.
"Boundaries between work and home are porous and line managers are struggling to manage virtual teams. We are storing up mental health issues because some managers do not have the leadership or soft skills to manage people remotely," added Bevan.
Sherif Mityas was chief experience officer at restaurant brand TGI Fridays based in Dallas until last year. He is now a consultant and said the blurring of lines between employment and home means people are often more "present" at work now than they were before the pandemic.
"We need to adjust that balance and continue to explore work programmes and policies to ensure our teams are productive but not burning themselves out," he said. "If you are still a boss who needs to count heads every morning and see your people working you are definitely not a leader. One positive outcome of the pandemic is that truly progressive leaders will remain."
The debate around presenteeism has always been about managers trusting employees to be productive even if they cannot see them. A YouGov survey carried out in January for LinkedIn discovered that 41% of CMOs said Covid-19 had proved to them they could trust employees to work productively at home, and 44% felt the pandemic had ended presenteeism.
"Employees must not feel like having a green Teams dot is the new staying late," said head of marketing solutions for LinkedIn Tom Pepper.
Justin Pahl, CEO at agency VMLY&R London, said the culture in the marketing and advertising industry of long-hours preparing for pitches and keeping people at work into the small hours to "get the work done" needs to change.
"There are challenges to address, whether that is feeling pressure to work longer hours at home or feeling burned out. It is important businesses shift the focus from being physically present towards being emotionally present to support each other," he said. "This means making yourself available by keeping the virtual doors open. This will be less about clocking in and out and showing your face, and more about a space where teams can come to collaborate."
At campaigning ad agency Blue State in New York head of creative and product Marie Danzig said managers must give people permission not to be present.
"During the pandemic many employees' vacations have become stay-cations and I have seen people check in online, respond to emails and even join calls," she said. "They should be seeking pure rest and relaxation, which is crucial to their overall work-life balance and productivity."
One of the problems is that technology has created an always-on culture. Sarah Moloney, U.K. managing director at international brand strategy and PR agency KWT Global, agreed the industry must avoid making things worse.
KWT Global has offices in California, New York and London and has implemented a number of policies to avoid online presenteeism. These include call-free hours, video-free Fridays and ensuring people get fresh air every day.
"We are facing new pressures, such as being sat in front of our screens for longer and attending more video calls. This bleeds into our home lives," she said. "Is this a virtual evolution of the 'jacket on the back of the chair' phenomenon where people over-emphasize their physical presence in a space and stay late to show commitment? Businesses need to demonstrate trust and permit autonomy and flexibility."