Culture
// May 10, 2022 ■ 4 min read
Toxic workplaces are the main reason people quit jobs, here's how to leave yours gracefully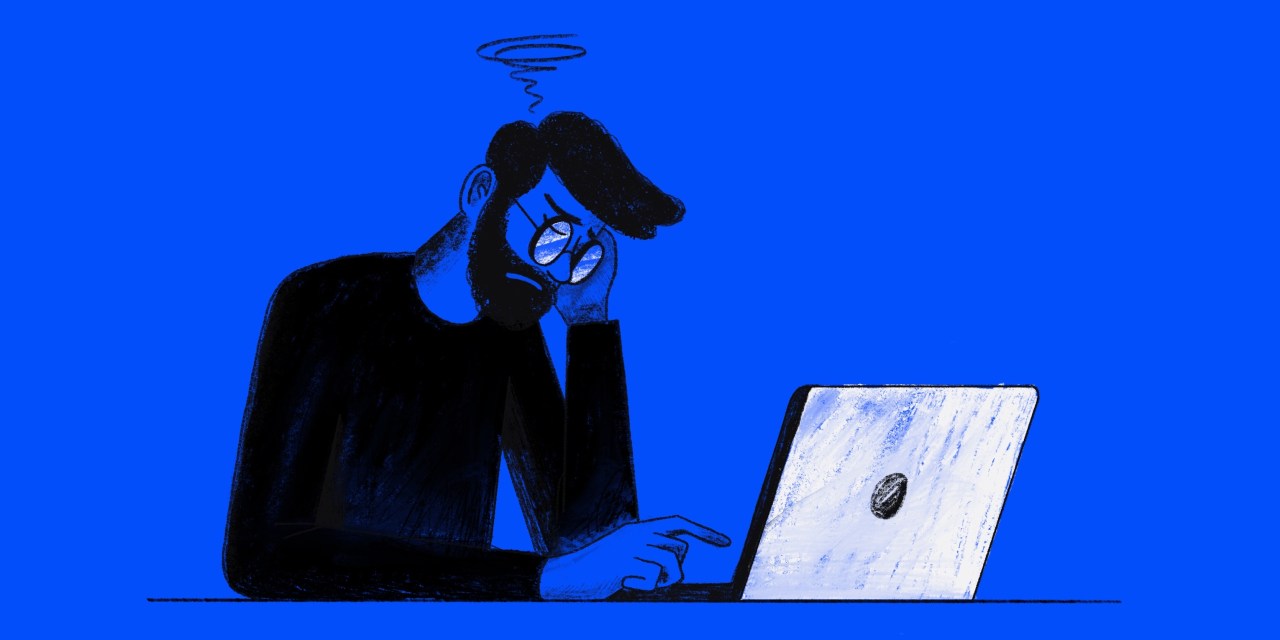 Jackie (a pseudonym WorkLife agreed to) liked her job at a well-known New York advertising agency. But then things turned dark.
From a revolving door of CEOs over just a few years to a rank and file reduced to paranoia, plotting and backstabbing, the company became the definition of the toxic workplace — and eventually caused her to leave for another job last year.
"My anxiety was at an all-time high," she said. Were it not so bleak, she added, she would've "stayed forever. I loved my team, my boss, the work that I did. I got paid decently, the hours were good. It was a unicorn job — until it wasn't. Poor management was ultimately what created the toxic environment. Management sets the tone for the company."
FlexJobs, which specializes in career services for flex and remote employees, recently surveyed more than 2,200 workers in the U.S. on their attitudes about work, revealing that toxic company culture was the top reason people quit their jobs. It found that 25% of those polled had left their jobs over the past six months, while nearly one-third (30%) were currently considering leaving. Nearly seven in 10 (68%) quit without another job lined up, while 15% felt tempted to "rage quit" (4% actually did so). More than half (57%) of active job seekers said they wanted to work in a whole new field.
Among other reasons people are seeking out greener pastures: low pay (59%), bad management (56%) and the lack of a healthy work-life balance (49%). Not allowing remote work (43%), being burned out (42%) and not allowing flexible schedules (41%) were other reasons cited.
"Our data clearly highlights that toxic company culture drives people to leave their jobs more than any other single factor," said Sara Sutton, founder and CEO of FlexJobs. "Especially with many companies now transitioning to permanent hybrid workplaces, it's critical that leaders emphasize building healthy cultures that are inclusive of all their workers' needs and locations, whether they're on-site or remote."
So, what's an employee working in an unhappy situation to do? FlexJobs' career coaching team offers some advice on how to quit a job gracefully.
1. Make a plan
Whether you are quitting your job because of a great opportunity or because you are looking to get out of a toxic situation, you want to handle your resignation with care. Think through what you want to say and prepare talking points ahead of time.
2. Find and give time
Timing is everything, particularly when you want to resign your job gracefully. For example, if your boss is always busy on Monday mornings, it might be better to resign Monday afternoon or even Tuesday morning so your boss can better focus on what you're saying. You'll also want to give your supervisor a reasonable amount of notice that you're leaving.
3. Notify your supervisor
Part of resigning gracefully means telling your immediate supervisor about your resignation first. After you've talked to your boss, you can share your plans with colleagues.
4. Share the information
Create a document that includes passwords, deadlines or anything else someone stepping into your role needs to know. Leave things neat, tidy and in good shape.
5. Lend a helping hand
While your replacement likely won't be hired until you're gone, it's possible an internal person may replace you and can start learning the role immediately. If that's the case, offer to train that person before you leave.
6. Keep working through the end
During the last few weeks of your employment, continue performing at the high standards you have in the past, and be the professional the company has come to know. Tie up any loose ends as much as you can, answer any questions your boss or coworkers may have about projects, and let clients know they're in good hands.
7. Attend the exit interview
Finally, make sure you participate in the exit interview, but do so with care. Most companies conduct exit interviews to understand why you're leaving and to see if there's anything the company can do to stop others from resigning. While it is a chance for you to provide feedback to the company, any feedback you do give should be professional and constructive.