DE&I
// October 5, 2020 ■ 6 min read
'A lot of listening': A Q&A with Conde Nast's first chief diversity and inclusion officer, Yashica Olden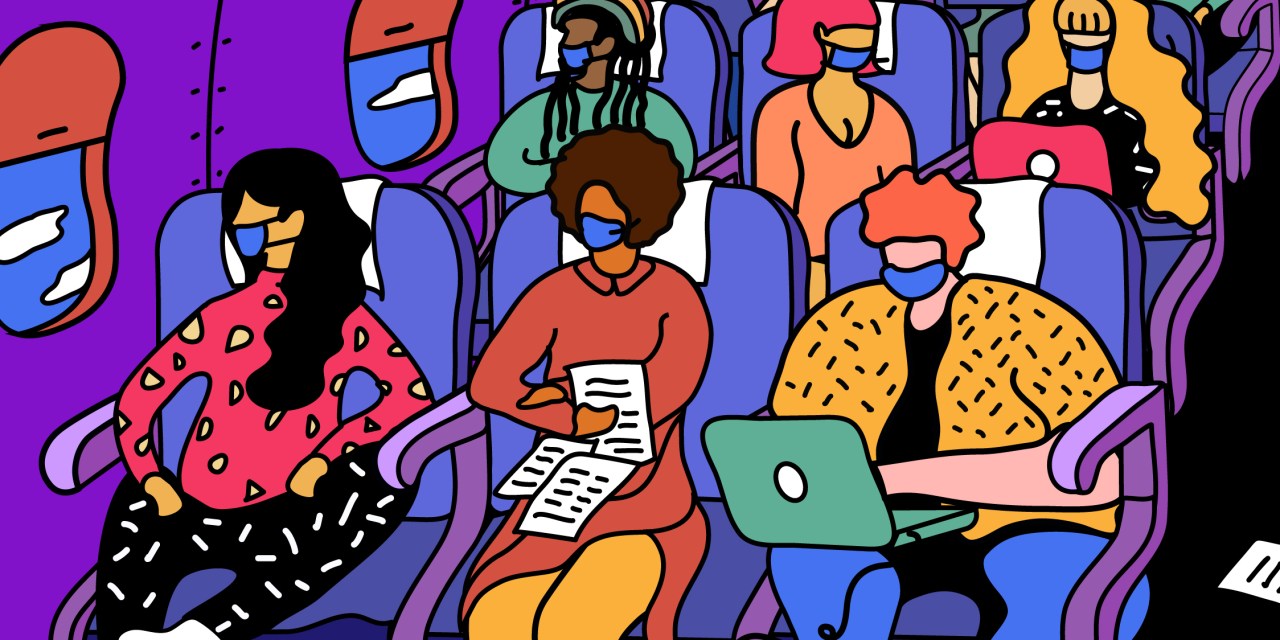 Last month Condé Nast released its first ever diversity and inclusion report which showed the legacy magazine publisgaher, like so many other large media companies, has a diversity imbalance, particularly in upper management.
Per the report, at least 75% of Condé Nast's senior leadership is white (more than 2% of the report's respondents did not share their ethnicity). Condé' Nast's report did not break down the granular gender balance across its organization, sharing only that women make up 68% of staff.
The report highlighted a number of things that the publisher is already doing to combat the problem, such as a pledge that 50% of candidates on all hiring slates will come from diverse backgrounds, and that by next year all of the company's employees will undergo unconscious bias and anti-racism training. Condé Nast is also preparing a separate report about pay disparities among staffers, and plans to release a followup report later this year that tracks its progress.
This past week, Condé Nast also announced it had hired someone to lead those efforts and add to them, when it named Yashica Olden its first chief diversity and inclusion officer. Olden, who most recently led diversity and inclusion efforts at WPP's global team, has also held diversity and inclusion leadership roles at companies ranging from Credit Suisse to Sandoz.
She will report to Condé Nast's chief people officer, Stan Duncan, will lead an effort that currently gathers input from 20 staffers, though Olden said a standalone diversity and inclusion team will grow in size next year.
Digiday spoke with Olden by phone Friday about her new role's opportunity and obstacles, and where D&I efforts should sit in an organization to be successful. The conversation has been edited and condensed.
Diversity and inclusion has become a newly visible topic, but you've been working on it for a very long time. How do you think what you've done in the past might inform or guide your approach in this new role?
The first thing that comes to mind is my work at the UN World Food Program. That is an organization where we were hard-pressed to address a lot of gender inequality in the places we served. WFP served about 90 million people a year.
When the Syria Crisis kicked off and there were lots of Syrian refugees, we knew we needed to recruit more women in Jordan and Turkey to feed a largely Muslim population. They decided to create a global head of diversity role to meet the needs of those who were under-served.
We created a global strategy, and we had to really use really local relevance to align and drive impact in some of those places. To make an impact we had to talk about what was locally relevant.
You really have to do quite a lot of listening and focus groups to understand what their unique needs are. That's what I'll be bringing to the role: This ability to listen, to discern and try to create impact based on what I've learned, and data and the voices of the people that work for us.
Do you have in mind what a finished product or end point would be for Condé Nast?
I think so. For Condé Nast, it would be continuing to be this voice of culture and society and taking all the diverse perspectives of the markets where they operate to be impactful and have its readership increase because of its focus on diversity. That's what perfect would look like.
That means that there has to be a data-driven approach, a people-centered approach — and people eliminate bias as much as possible in hiring, that everybody's aware and treats one another with dignity and respect.
The outcomes are going to be tangible in terms of our content and readership.
What do you see the biggest obstacle in place of achieving that?
Time. Right now, we've got a pandemic we're battling, Black people are still being murdered in the streets in the U.S. It's heartbreaking, actually, knowing that many of our employees who are Black and people of color in the U.S. are really going through a tough time, and it means we have to continue to create more transparency around the work we do. We have to help them all heal from everything that's happening, heal so they're productive and are able to bring their whole selves to work again.
We have great investment from our CEO Roger [Lynch], from Anna [Wintour], from Stan, and our whole leadership team. I don't think leadership support and accountability is going to be a challenge for us. Even before they recruited me they were trying to work through and respond and listen to employees and rectify the situations that have emerged internally.
Honestly, it's often in the middle that you find great challenges. Condé Nast won't be any different. There'll be challenges with clients and partners and suppliers. It's often that you're also dealing with groups of people that pay you for a service and they're not always inclusive and don't get the training or come from organizations that don't have policies.
Can you say more about what you mean by time? Is it about urgency?
There is a sense of urgency that I've heard that Condé Nast employees have about resolving some of the challenges.
The way I look at diversity and inclusion and success is it's everybody's job. It's HR, it's the editors-in-chief, it's everyone, and that people view it as such. It's trying to make sure that we're hearing our employees and reacting accordingly, trying to make sure we have a strong strategy we feel confident about and can implement over a period of time, and trying to build those relationships and build our reputation in the culture space.
Where do you think a D&I role ought to sit within an organization? What's the optimal place?
I think it depends on the organization, honestly, and how it operates.
When I was at Credit Suisse, we reported up to our CEO, John Mack, and our chief diversity officer was this woman Angie Cassiato and she came from the business. She had these incredible relationships with her peers and used that as an opportunity to embed inclusion in those places, even the initiatives people didn't like. Angie believed this should sit within the C-suite and she made that happen.
The places where we've done a lot and made that happen we were reporting in to the CEO's office. At Sandoz, my role reported in to the general counsel's office. Even though it took on a legal approach, in some ways, I still had the ear of super-influential people. We had quite a lot of latitude because they made D&I a business imperative. That's the kind of leadership and guidance and support that I will get at Condé Nast.
We'll use this as an opportunity to expand and hit home that we're an inclusive environment and we have zero tolerance for bad behavior, that we've got to treat people with dignity and respect. For the fashion industry, that's been sorely lacking. People are probably skeptical and cynical about it. But I think we have an opportunity to lead in this space and be role models and make an example.
What do you see the stakes of this role being?
I think the stakes are high. I think we have great opportunity to be thought leaders as an organization, and to not just change our organization but change society and people's ways of thinking. I think we have a great opportunity to invest in building a more flexible workplace and a workplace that has more empathy for our people.