DE&I
// February 15, 2023 ■ 5 min read
Why inclusive, cross-cultural mentorship matters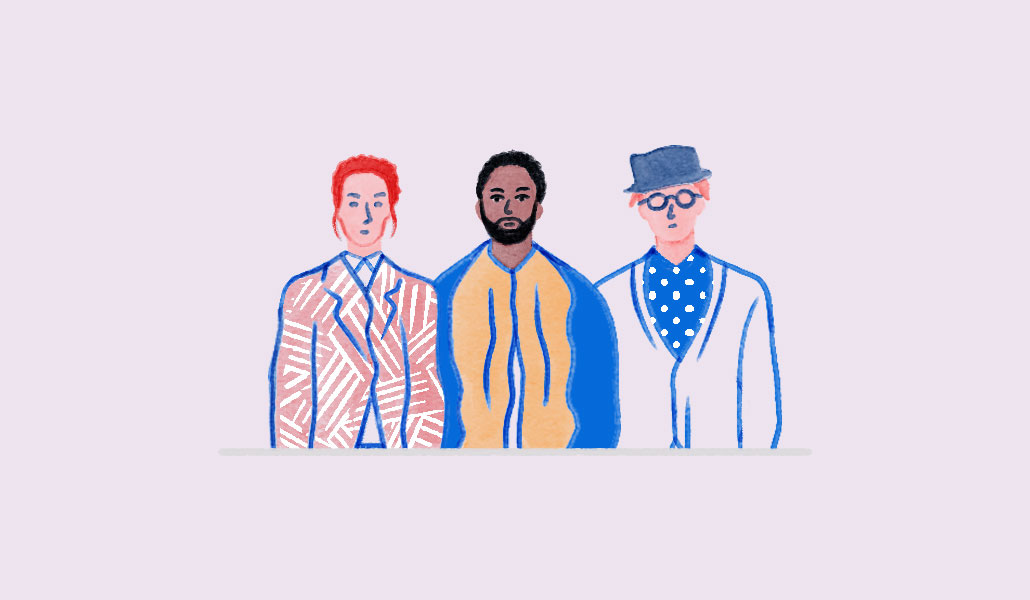 Ivy Liu
When Errol Pierre first entered the corporate world as an intern at a Fortune 500 healthcare company, he was in search of a mentor. Little did he know at the time that the one he found would change the trajectory of his career.
Now he rallies around mentorship and encourages others to consider being a mentor to help support minority youth.
"I want people to understand what mentors are and the importance of them, especially for people of color that had parents who are immigrants or first generation and don't know how to help their kids because they've never been in that situation," said Pierre, a Black author and college professor.
According to Coqual's report 'Being Black in Corporate America,' only 31% of Black professionals in corporate America have direct access to their senior most leaders, compared to 44% of white professionals. Intentional and inclusive mentoring can not only help balance these numbers out, but support marginalized communities. Rutgers identifies cross-cultural mentoring as an ongoing, intentional and mutually enriching relationship with someone of a different race, gender, ethnicity, religion, cultural background, socioeconomic background, sexual orientation or nationality.
"The idea is for you to meet different people and be in that difference because that's where you learn and is the space for growth," said Yrthya Dinzey-Flores, vp of DEI, social impact & sustainability of HR tech Justworks. She has mentors who are Latina women, like her, but also white men who are in different sectors like finance.
Companies have been putting DEI efforts at the forefront in recent years with efforts like training opportunities, creating employee resource groups, and encouraging transparency, among other things. Inclusive mentorship is another way to recognize the talents and potential of people in marginalized groups. With that, companies have also long understood the importance of mentorship, but the intentionality of cross-cultural mentoring helps bring it to the next level and could be at the core of DEI initiatives.
Pierre's lived experience helps us see why this kind of mentorship matters. Both of Pierre's parents grew up in Haiti and when they moved to America in the 70s, they got blue-collar jobs. That means their work advice was to get to work on time, be humble, keep your head down and work hard. It's all great advice, but he knew he wouldn't be able to climb the corporate ladder with just that.
Then, while working at Empire BlueCross BlueShield, Pierre caught the attention of a more senior colleague, who was on the board. This colleague, a white man, organically became Pierre's mentor. He tasked him with challenging projects and brought him to big meetings.
They slowly but gradually grew their trust in one another. "It was the first time I was entrusting to someone that didn't look like me," said Pierre. "Obviously there was some fear there, but I was trying to navigate this weird maze of corporate America where most of the rules are unwritten and you just kind of need to know what they are."
"Obviously there was some fear there, but I was trying to navigate this weird maze of corporate America where most of the rules are unwritten and you just kind of need to know what they are."
It's natural for people to group with others who are like them for a sense of safety and comfort. Pierre believes that there is a trust issue when it comes to cross-cultural mentoring. You don't know if someone has ulterior motives or maybe how you can act around them. Should you open up? What is right and wrong to say? These are questions Pierre asked himself.
"It took time for me to really believe that he was earnestly trying to help me," said Pierre. "It took time to build the relationship, rapport and trust. I can say I probably had walls up because I wasn't sure of the reason why he focused on me and helped me out."
A major turning point for Pierre was when his mentor invited him to a major meeting and asked him a question in front of C-level executives that he knew he had the answer to. "That was my first big boardroom meeting that I had access to and he believed in me and gave me a chance to speak," said Pierre. "It really changed the trajectory of my career."
That's exactly what he wants replicated for other mentorships.
Formal and informal mentorship program
Today companies might offer six-month mentorship programs through an HR department. This can be helpful in some situations. Mandy Price, co-founder and CEO of DEI data company Kanarys, says it leaves room for all employees to feel seen and heard and gives a foundation for them to reach their full potential.
"It can greatly support women and underrepresented employees," said Price. "Historically, certain groups have been able to gain mentorship through their social circles and benefit from an informal structure, whereas others have more difficulty finding mentors without a formal program."
Yrthya Dinzey-Flores agrees that formalized mentorship can be really beneficial as long as there is intentionality behind it. For example, when she worked at the media group Thomson Reuters, its in-house initiative identified high-potential women in growing businesses at the vp-plus level and mentors for those women. Thirty percent went on to have bigger roles within two years of joining the mentoring program.
"The idea is for you to meet different people and be in that difference because that's where you learn and is the space for growth."
"If you really want to change the face of the top of your organization, formal mentoring is a great idea," said Dinzey-Flores. "If you identify the talent you would like to move ahead in the organization and you have a really structured approach and objective for what you want to accomplish, a formalized mentoring program is not a bad idea. What you're really saying is that you want to prepare a broad set of our workforce for succession in these areas of growth for the organization. You're not saying 'let's pair up random people together.'"
Pierre argues that's not always where the magic happens. If a company commits to an inclusive culture, it can help foster an environment where cross-cultural mentorships can happen organically rather than through the HR department pairing people. However, building an inclusive environment where mentorships can happen organically takes work.
Pierre says that process is a two-way street. If you're in search of a mentor, it's putting yourself in the position to be seen by folks and getting out of your comfort zone. On the other hand, if you're considering being a mentor, it's also about intentionally going out of your way to find those employees that maybe aren't getting the same intention as everyone else.
If you do go down the route of informal mentorship, Dinzey-Flores suggests that top leadership emulates these behaviors of inclusivity and participates in potential mentorship. Additionally, formal and informal mentorship can happen simultaneously.