DE&I
// February 17, 2022 ■ 5 min read
Overcoming resume gaps: 'Returnships' on the rise, as employers increasingly step up efforts to hit gender equality goals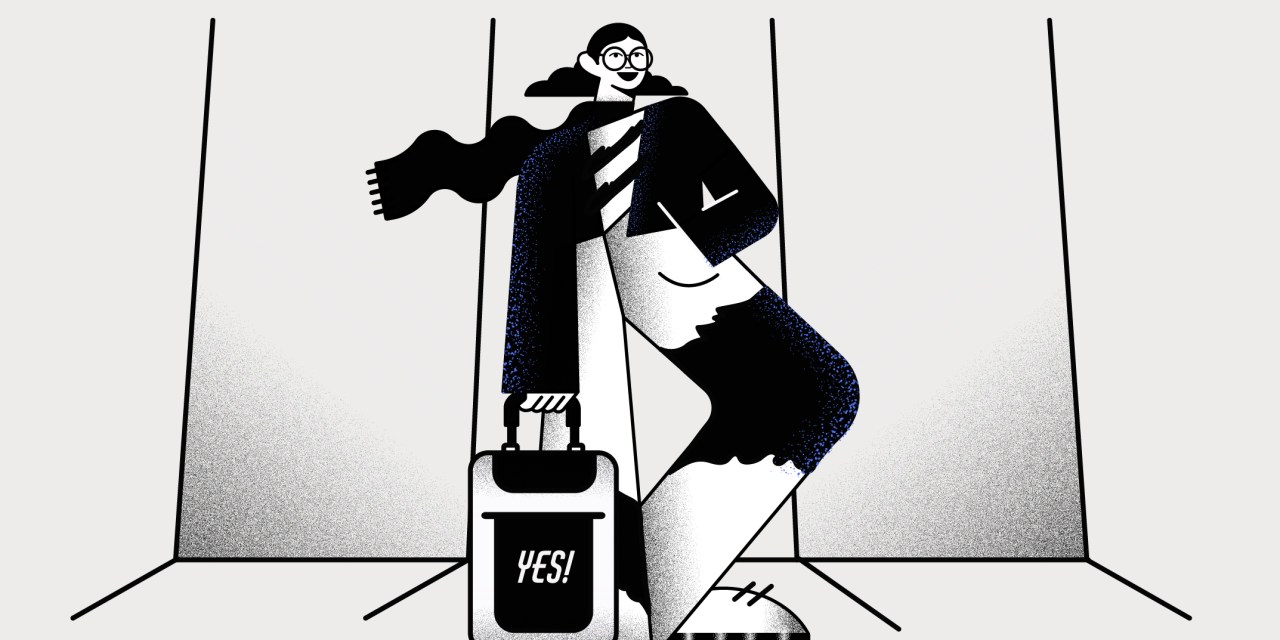 Ivy Liu
With a nearly four-year gap on her resume after taking time out to have two children, IT professional Zandra Otubamowo had anticipated picking up her career where she'd left it. But after a string of rejections, she had to seriously consider the reality of starting from scratch.
"I had so many mixed feelings, but the one that stands out to me was the frustration of trying to get something you know you really want, but it's not coming, and you don't know what else to do," Otubamowo said.
"Because even in that gap, it's not like I was sitting at home, just taking care of my family. I was still learning about the technical world, doing training and connecting with people. So what didn't I have? I felt like the gap was definitely the reason."
A friend told Otubamowo about Meta's Return to Work program, which launched in 2018 to give people who have been away from work for two years or more six months of training and mentorship, and if a fit, a full-time job at the end, at market-rate salary. Otubamowo applied immediately. Not only was she incredulous that such a program existed, but of how the whole recruitment process had been built to accommodate career breaks, down to the non-threatening demeanor of the interviewers.
"They were capitalizing on my strengths rather than my weaknesses," she added.
In September 2020, Otubamowo, who is based in Bellevue, Washington, completed the program and started as a technical program manager at Meta, as part of a six-month training and mentoring program culminating in a full-time position.
Naturally, women leaving the workforce to have children isn't a new phenomenon, but the rate at which they return directly links to gender pay and seniority gaps. Data from U.K. women's rights charity Pregnant then Screwed shows that 62% of women who return to work after having children either work fewer hours, change jobs or stop working all together. Further research from the Association of British Insurers calculates that results in women earning 20% less than men generally.
Meanwhile, in the U.S., women account for the majority of those that left the workforce during Covid-19, underlining how pandemic-related issues such as home schooling and job cuts have exacerbated an already prevalent problem.
But return-to-work programs like Meta's, are set to play a big role as companies double down on their gender equality targets. The Harvard Business Review has even named "returnships" as one of the top five ways to get women back into the workforce.
Meta's manager for diversity recruiting and programs, Oscar Perez, said its Return to Work initiative helps contribute to its goal to double the number of female employees globally by 2026. Currently, 36.7% of the 118,309 people who work at Meta globally are female. This drops to 25% when looking at tech-specific roles, highlighting the importance of return programs in industries known for low female representation.
Likewise, in 2019 financial services group Nomura launched its Returners Program. Its goal: to increase female representation in the business to 33% by March 2022. A statement on its website said it had reached 31%. It is also some way off reaching its goal of 19% senior female representation, with a current figure of 14%. Tackling the gender diversity issue in finance isn't easy, admitted Rachael Grieve, the group's global head of learning and development for technology at Nomura — a returner herself after a 10-year break — who has been leading the program.
"We recognize that getting female talent into the technology division is a massive problem, so I have felt strongly about leading this program. This will become a regular part of our DE&I strategy," Grieve said.
It's the support provided in such a structured program, with a cohort to bond with, that makes the difference between a returner thriving and struggling, noted Shereen Peeroo Finney, a cybersecurity architect. She joined Nomura in 2019 after taking two years away from work to reassess her career direction, and retrain.
"We had resume advice, practice interviews, external mentoring and a 90-day plan. The program helps you regain your confidence a lot faster," said Peeroo Finney.
On top of restoring confidence, educating managers on how to support returners is key to breaking down barriers, Grieve added. But eliminating the difficulty in getting through the door in the first place is even more important, as candidates with resume gaps are still all too often discounted by many employers and recruiters.
Recognizing the need to approach returner recruitment differently, Nomura partners with specialist firm Inclusivity Partners, which also runs return programs for companies like oil and gas group Shell and financial services firm Virgin Money.
Founder and partner of Inclusivity Partners Stephanie Dillon believes companies are falling short of taking real action on their gender equality targets because so many DE&I initiatives fail to generate real impact. Return programs, on the other hand, have great potential. PWC research shows that maximizing the potential of returners could raise the earnings of women in the U.K. collectively by £1.1 billion ($1.49 billion) and could boost the country's economy by a further £1.7 billion ($2.3billion).
"If you want to make the difference for women, they need a job. They need pension contributions. They need financial independence," Dillon said.
"The thing about return programs is you're actually providing a job opportunity. Now you're back in the market, other companies are going to look at you and think,' that's a good candidate', rather than just fixate on the career break."