DE&I
// May 31, 2022 ■ 4 min read
'We aren't prepared to accept it': Why a lack of senior female representation is driving women away from top roles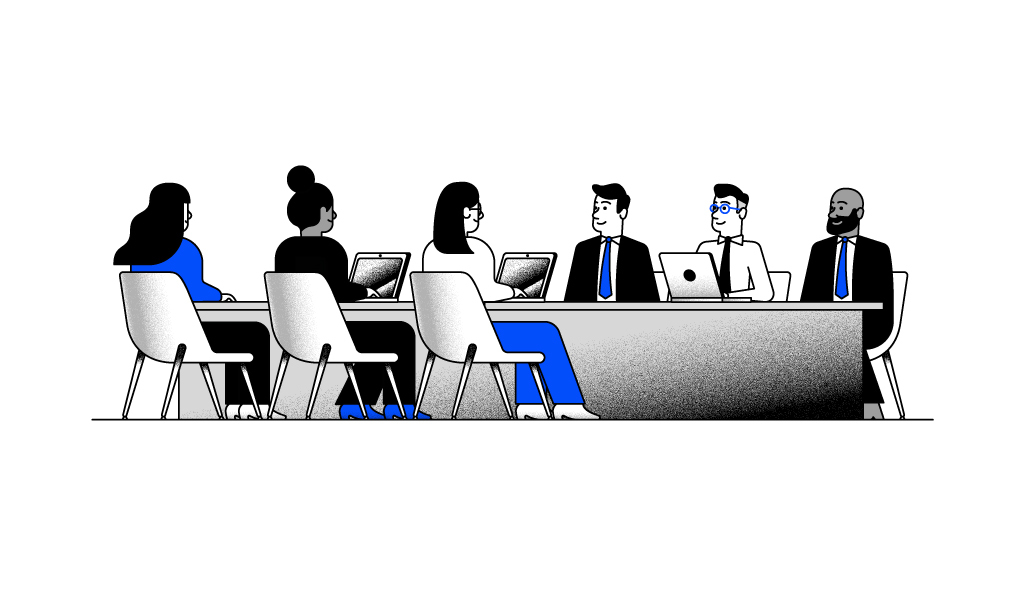 Ivy Liu
Senior media agency strategist Haifa Barbari has declined two job offers and withdrawn from two recruitment processes after the first interview, all in the past year, for one main reason: a lack of female leadership.
"The advertising and tech industries are genuinely dominated by male leaders, and it's not only a problem for employees, it also reflects the work we do and how we communicate with our audiences. So working in an environment that has equal representation is fundamental for growth and motivation, as well as the work we do that shapes culture," Barbari told WorkLife.
Asking specific questions about companies' diversity and inclusion performance and progress was high on Barbari's agenda in the search for her next senior role after spending the past year consulting and developing a coaching app called Be What Matters.
Having recently landed an exciting new role as executive vp of integrated strategy and creative products at Dialect, a creative and media agency specializing in the tech and gaming industries, she's now one of three female members of a board of six. It's a significant factor considering 45% and 43% of gamers in the U.S. and U.K. respectively are now women, according to Statista.
Barbari's stance is evidence of a growing trend amongst female professionals. A total 84% of 2,000 women surveyed in 2021 by InHerSight, a company reviews platform for women, said it's important to see women filling leadership roles where they work, while a further 40% said that this is a must-have when evaluating prospective employers. What's more, 85% won't accept a job offer from companies that don't have visible or measurable diversity, equity and inclusion initiatives, like women in leadership.
And when women don't see representation up top, they don't see the potential for support elsewhere, reasoned Ursula Mead, InHerSight's CEO and co-founder.
"I'm in my 50s, and I've witnessed and experienced misogyny, sexism and bigotry in many roles. If I don't lead a charge and push forward for my female colleagues, then what's the point? I don't want to work anywhere that's monoculture, be it age, gender, race, or ability."
"Working at a company without women in leadership means taking on additional work — and that's on top of the added work women already do to navigate team dynamics and expectations in every role, company, and industry. You want to know that your experience is understood by your superiors. It's not counterproductive, but an act of self-preservation," Mead added.
Michelle O'Mahoney, group strategy director for customer experience at creative agency BBH Global, believes that not working for companies with a lack of female leadership is part of her responsibility as a senior executive to break ground for those to come. Like Barbari, she has declined offers and withdrawn from interview processes for this reason, and accepted her current role because the CEO and managing director are both women.
But despite O'Mahoney taking this approach for over 20 years, she estimates the number of companies who've not passed this test is in the triple figures. Given O'Mahoney's experience and profile in the industry, she is regularly approached by head hunters who represent household brand names as well as well-known agency groups, tech and social media platforms.
"I'm in my 50s, and I've witnessed and experienced misogyny, sexism and bigotry in many roles. If I don't lead a charge and push forward for my female colleagues, then what's the point? I don't want to work anywhere that's monoculture, be it age, gender, race, or ability," said O'Mahoney.
"We need to put our foot down and demonstrate we aren't prepared to accept it."
Both O'Mahoney and Barbari acknowledge the importance of not dismissing companies immediately on learning about their lack of female leadership, but to make a final decision based on their own view of what they need to do. O'Mahoney will happily continue a process if the role has scope to build gender balance within the leadership team, while Barbari will consider what a company's plans are to evolve and what her role would be to help shape its future in a more diverse way at all levels.
It's an approach Elizabeth Weingarten, head of behavioral science insights at leadership development platform Torch, recommends. "Maybe seeing fewer women than men in senior leadership means that the company is inequitable or hostile to women. But it could also be that they have recently lost some of the women who were previously in leadership to other companies, and are actively seeking to add diverse representation," said Weingarten.
Candidates should ask questions not just about DE&I plans, but what measurement goals these include, as well as what the internal leadership pipeline — and development of that — looks like.
"If job seekers are met with hostility when they ask about any of these things, that likely is a sign they should look elsewhere. But if you're only looking at demographic optics or a gender breakdown at the top, you could miss out on helping to shape change inside an organization, or a job you could really enjoy," added Weingarten.
But it's worthwhile also considering women who aren't in a position to be so selective. InHerSight's Mead, for example, points out not all women can prioritize diversity over salary and benefits as much as they would want to.
"For many women, representation is wanted, but still a nice-to-have compared to supporting themselves and their families. Requiring a company to have women in leadership before accepting a role is accessible only to candidates who have enough support and advantages to be able to be selective, and that's simply not a reality for many women," said Mead.