DE&I
// May 13, 2021 ■ 4 min read
'We don't have a political button we can flick on and off': Business leaders rally behind maintaining open dialogue at work for DEI progress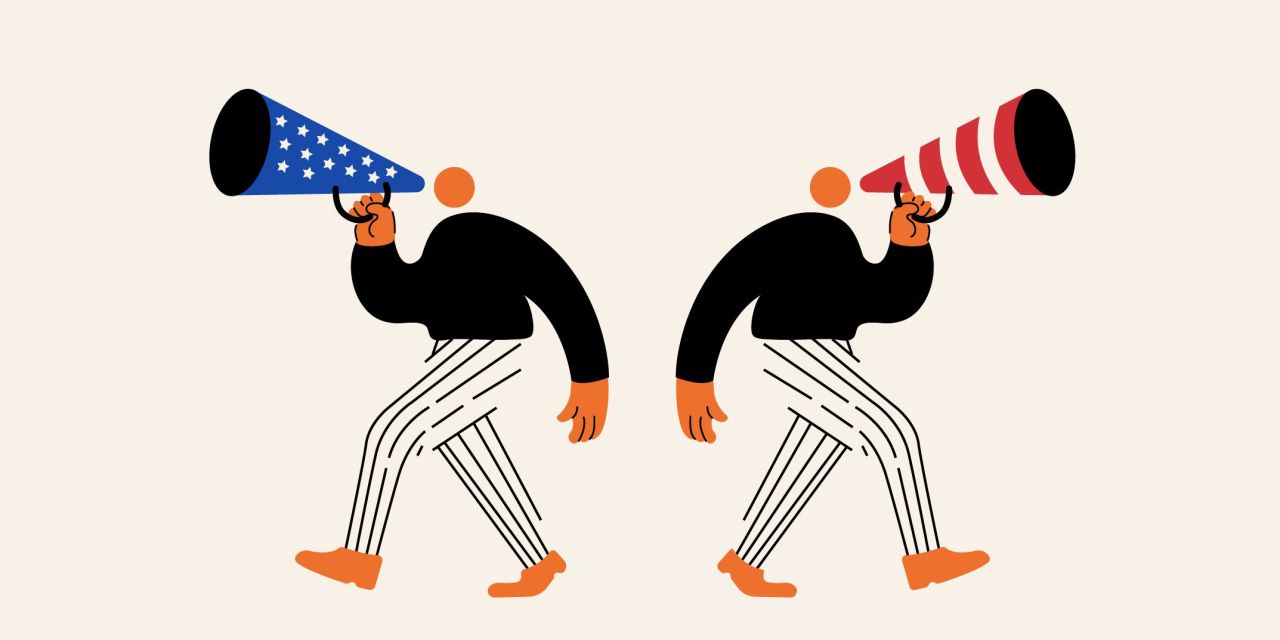 Companies that shut down social and political conversations will struggle to make progress with diversity and inclusion, according to business leaders and experts who have spoken out against decisions made by Basecamp and Coinbase to ban such talk from the workplace.
Software company Basecamp's announcement last month and that of cryptocurrency trading platform Coinbase last year claimed a similar rationale: eliminating distractions to prioritize productivity. Both companies were met with a resounding exodus of staff.
Allowing and encouraging open social and political discourse at work is one of the cornerstones of fostering a more diverse and inclusive environment, according to Rich Miles, CEO of The Diversity Standards Collective.
"You can attract diverse talent and meet diversity quotas but if you're not inclusive they'll leave because the environment won't be one they feel they belong in," he said. Structural racism, unconscious bias or outdated processes that don't offer equity to all can't get called out if people can't talk about them, he added, which could leave diverse talent frustrated, demotivated — and looking to find somewhere else they can be heard.
"That's why it's so important to adapt and make changes that suit everyone – but you won't know what those changes will be if you don't get the views from communities as to what they need," he added.
Indeed, the "persisting pay gaps, career lags and microaggressions experienced by virtually everyone who isn't a white, heterosexual-presenting, cis-gendered man across nearly every industry" proves how much political discourse at work matters, according to Allison Gilbert, communications and diversity, equity and inclusion manager at marketing agency RAPP.
Those issues illustrate how inherently political our lives are today, she said. "Walking through the doors of a company does not wave this fact away. We don't have a political button that we can just flick on and off at will. You don't stop being a Black woman, disabled, queer or an immigrant when you're performing your job."
For those reasons, engaging in political talk isn't just optional for some employees, said Gabby Leung, vp of HR at digital media company H Code. "The decisions of politicians and sentiments around highly politicized items often weigh heavily on those who identify as members of communities of color, women and the LGBTQ+ community, just to name a few," she added.
Basecamp and Coinbase didn't respond to requests for comment. However their moves potentially highlight a leadership style, which, perhaps through inexperience, inability to deal constructively with conflict, or lack of desire to be pushed out of their comfort zones, chose to opt out rather than lean in. But it doesn't have to be that way, offers Ryan Denehy, CEO and founder of IT startup Electric.
"If internal discussion about social issues or politics reaches the point of distraction, it's a good time to think about ways to facilitate those conversations in a healthier or more productive way rather than silencing them altogether," he said.
"We've hosted numerous private and group discussions on sensitive issues, facilitated the creation of employee resource groups, made executives available simply to listen, and so on. People want to be heard and be respected. It's not complicated. There has always been a middle ground in most well-run companies. Most people aren't looking to be polarizing," added Denehy.
Research also shows the link between finding purpose at work, and satisfaction and loyalty. A survey of 300 business leaders by the HEX Organization found that those who operated in service to people not only created more loyal and productive teams, but reduced employee burnout and turnover.
"The connection between people, planet and business is one that organizations ignore at their peril," warned HEX CEO Ben Whitter.
Meanwhile, Afdhel Aziz and Bobby Jones, cofounders of global purpose consultancy Conspiracy of Love, point to data proving that top talent is looking for meaning, not just money, as a key driver of where they choose to work. For example, Deloitte's Insights 2020 Global Marketing Trends Report found that purpose-driven companies had 40% higher levels of workforce retention than their competitors. And a study by WeSpire found that Gen-Z is more likely to prioritize purpose over salary.
"The problem is that the political has become personal. It's hard to imagine a company that will thrive without acknowledging these realities and having a point of view on how their business can help address them," said Aziz.
Ultimately, real conversations reflect what's happening in the real world. So letting them happen at work spurs agencies on to do better work, added Julio Taylor, CEO of digital marketing agency Hallam.
"Social discourse is vital in moving our company forward and we encourage our colleagues to make our agency better — to share ideas, aspirations and hopes for the future so that we can exist to make our collective lives better," he said.
"If you're having to crack down because people have opinions, then the issue isn't the forum."