DE&I
// March 15, 2022 ■ 5 min read
WTF is hybrid equity?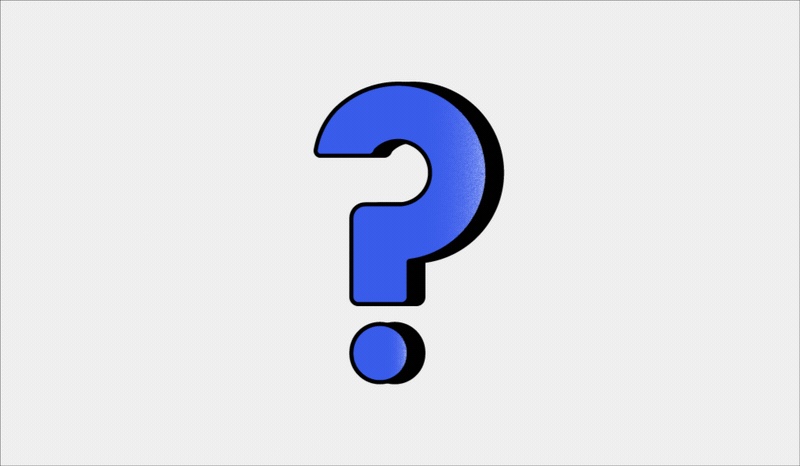 Ivy Liu
With the rise in remote and hybrid work, a term is getting bandied around a lot more in management circles: hybrid equity.
No, it has nothing to do with the distribution of investments in your 401(k). Rather, it means that a company ensures its employees — whether they're working from home or in the physical office — are on equal footing when it comes to productivity, responsibility, and opportunity.
Why are we hearing about it now?
As remote and hybrid work have been our reality since the pandemic put an abrupt halt to normal life more than two years ago, why are we hearing so much about hybrid equity now? Because the hybrid office has gone from what we thought would be a temporary Band-Aid to an accepted norm — and as such, one whose management and efficacy are a growing concern of bosses.
More workers continue to shift to hybrid arrangements. In a survey of some 10,000 office workers, Future Forum, a consortium of companies formed by Slack to help employers reimagine work for a digital-first world, found that 58% of respondents were working under a hybrid setup, up from 46% last May, while more than two-thirds (68%) said they prefer it. Meanwhile, executives' single greatest concern regarding flexible work is the potential for inequities to arise between remote and in-office employees (cited by 41% of managers, up from 33% last winter).
Hybrid equity has moved to the front burner not only because it has become our standard way of working, but also because it is part of "a broader ecosystem of conversations that we're having about equity across society," said Steve Pemberton, chief human resources officer of the HR software company Workhuman, based in Dublin and Framingham, Massachusetts. "We're talking about equity relative to access to health care, equity relative to the full participation of women in the workforce, and equity relative to people of color and people with disabilities in the workforce," he said. "So, employees' antennae are higher for this, and they are far more likely now to react and respond to any perceived inequity."
Why should employers care about it?
Employees have experienced more power in the pandemic. They have become much more willing to leave a job if they don't feel their workplace is an equitable one, which, in part, has fed the Great Resignation. As Pemberton put it, "I would say candidly to employers, you're not calling the shots, and being equitable is in your best interests."
By fostering hybrid equity, business leaders aim to avoid what has come to be known as "proximity bias" — that is, favoritism directed to employees who come into the office versus those who are remote. Such bias threatens to quash opportunities for certain groups of employees and throw a wrench in employers' efforts to create a more equitable workplace overall.
"As we shift toward a hybrid workplace, both the equity-enhancing and equity-reducing aspects of remote work are likely to be complicated and intensified," author and journalist Alexandra Samuel and DE&I expert Tara Robertson wrote in the Harvard Business Review. "On one hand, it's easy to imagine a two-track situation in which some people put in more face time at the office, thereby garnering advancement opportunities and promotions, while others fall behind. It's also easy to imagine a world in which the benefits of working remotely all or most of the time are a privilege given to some demographics more than others."
Others go so far as to argue that hybrid work ought to be outright abolished due to the inequities it presents.
How can you make sure you have it?
Many contend that data and technology are the key to ensuring hybrid equity. Workhuman's Pemberton called technology "probably the single biggest tool we have, in part because of the ability to measure so you can assess."
For their part, Samuel and Robertson propose metrics for ensuring that hybrid equity and diversity, equity and inclusion principles are aligned, taking into account factors like who spends more time at the office versus remote, who gets to choose when to be at the office, and how an in-office presence shapes opportunities for promotion.
Digital employee experience (DEX) tools are effective in that they monitor, analyze and optimize IT environments to ensure all employees have a seamless experience, regardless of their location or the hours they work, observed Mark Banfield, CEO of the IT software and services firm 1E. Banfield's company overhauled its business model to incorporate a concept it calls "digital empathy," he said. "We have created a framework, like Maslow's hierarchy of needs, that starts with an employee's basic IT needs, like connectivity and security, at the base and growth needs, like autonomous remediation and user empowerment at the pinnacle." While 1E is historically a U.K.-based operation, it is, as so many other companies, transitioning to a global one, hiring leaders and employees with a remote-first mindset.
Richard Mabey, co-founder and CEO of U.K.-based legal tech company Juro, reported that his firm has developed two different benefits packages to foster hybrid equity, with a nod to the fact that around 65% of employees prefer to be based at headquarters, while 35% prefer remote work. One supports and incentivizes people who prefer to be remote-first, focusing on elements like budget for home office equipment and WiFi costs, while the other does the same for those who prefer to work mainly from Juro's London hub, focusing on support for commuting and access to social events. "With these options, we hope to offer flexibility to support and enable all employees to do their best work," Mabey said. 
Flexibility, trust and leadership
Tara Ataya, chief people and diversity officer at the Vancouver-based social media management platform Hootsuite, has the following advice for leaders to ensure hybrid equity:
Maximize flexibility with trust as a foundation. Regardless of whether an employee works in the office, remotely or some combination, trust between an employee and employer is essential.

Work those leadership muscles. It is critical that leaders continue to lead with empathy and intention despite not having in-person contact with all of their team members.

Be clear about your objectives. If employees are kept in the loop about the boss's intentions, then measurement of success is not based on in-person relationships but, rather, on outcomes and capabilities.