Upwork's Chief People Officer: 'It's easy to think Covid is over and everybody's fine, but I don't think that's true'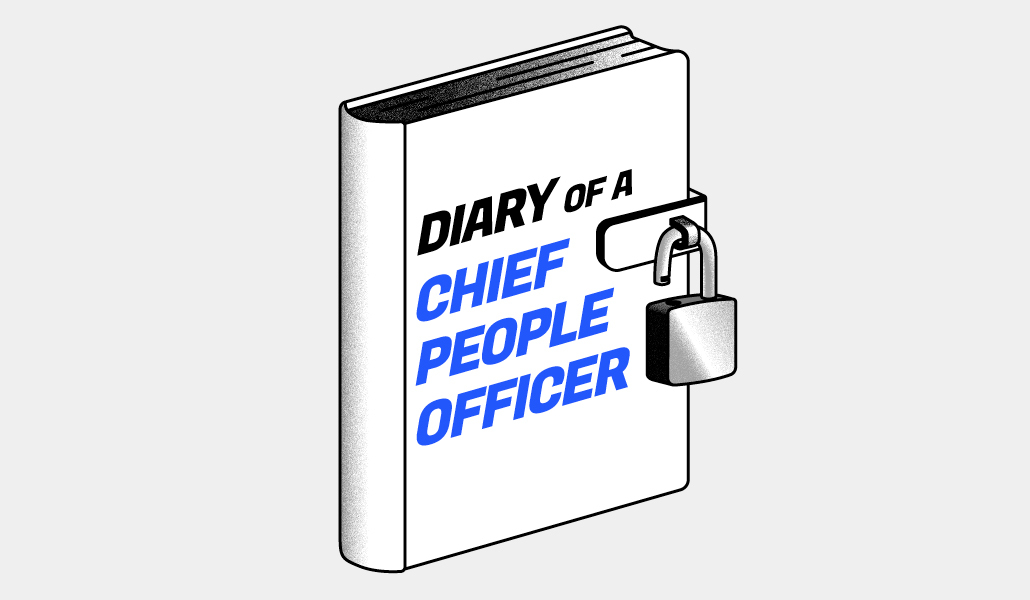 After nearly a decade working with people at Upwork, a freelancing platform based in California, it's no wonder Zoë Harte has climbed the ladder to lead human resources. She's moved up from head of HR in one department, to vice president of HR, to chief people officer two years ago. In that time, the company has grown and evolved, and now serves 30% of Fortune100 companies, in addition to organizations as small as one-person startups.
Upwork already had a remote policy before the pandemic, mostly due to its freelance structure (75% of its staff are freelancers). However, corporate employees were hybrid and spent at least one day a week out of the office working somewhere else. Today, they're in a hybrid model still, but remote first, which means the team isn't required to live within commuting distance from the office, but come together when it's beneficial for innovation, collaboration and connection.
We spoke to Harte as part of WorkLife's Diary of a Chief People Officer series, where we speak to the professionals tasked with managing workforces, the return to the office, and all the challenges and wins that go along with it.
This interview has been edited for clarity and length.
What was the transition like after the pandemic, considering Upwork was already somewhat hybrid?
Because we were used to working at least one day a week from a different location, that was okay. But, like everybody else, it wasn't just work that got disrupted — schools started closing, it became harder to get groceries, we were worried about the health of the elders in our lives and immune-compromised people. We prioritize the health and safety of our company and made sure that we were creating support systems and conversations around what employees needed. Let's not lose track of the business, but let's also really understand that without the health and productivity of our team members, the business isn't going to be as successful.
It sounds like the health and wellness of your employees is important. What does Upwork do to ensure that today?
We saw a material change in people having conversations about wellness, both from a physical and an emotional mental health perspective. So our one-on-ones, which would pose questions like: How are we doing as an organization? How are you doing? What can I do to support you? The first part was focused on asking those questions and more: Are you safe? How's your family? Is everybody okay? And that became foundational and really created more space for those conversations to be even more authentic than they have been in the past.
It's important to truly check in with your team still. It's easy to think Covid is over and everybody's fine, but I don't think that's true. Let's keep the conversation going about how mental health is impacting the workforce.
"There's this notion in the ether at the moment, which is that when everybody was commuting to an office, they walked in and they were heads-down working for 10 hours a day. And that's just not true."
So that gave us a foundational cornerstone to build on over the last almost-three years now. And we've put other pieces in place. A few things that we did pretty quickly: time blocks and asynchronous work. I do my best deep work very early in the morning, and that's blocked on my calendar, and then communicating asynchronously where we use Google Docs and go on whenever, instead of going through it together on Zoom.
After years of being hybrid and mostly remote, what is one thing that employees should remember?
We build in time for connection and calibration: How am I doing? Is this working? Are we getting what we need out of this product and out of this initiative? It's important to remember there's this notion that is somewhat in the ether at the moment, which is that [people are acting like] when everybody was commuting to an office, they walked in and they were heads-down working for 10 hours a day until they left to go home. And that's just not true. People were getting coffee, they were going out to lunch with their colleagues, they were talking about their weekend and all those things.
We still expect that to happen because that's how you build team allegiance and personal connections to do our work. And so we really measure our productivity by output by impacts of the business, by the results we're delivering to our customers, not necessarily by the time somebody was at their computer or in a meeting. That's outdated and I want us to be really explicit internally about what expectations and success looks like so people can have greater agency over their own work.
What about employees who might be feeling burned out and just need a total break?
We put in more structured time off. Upwork has had unlimited PTO. But what we found was there was a real benefit when we all paused together. And so we instituted a program called Charge Up that we have a few times a year where the entire company pauses together and takes four-ish days off together. And that alleviates that sort of nagging feeling of 'I know I'm on PTO, but what if my boss needs something,' or 'we've got this big initiative happening and I know that really my input matters deeply here. And I can just check it if I get up early or stay up a little bit late.'
We want that to be let go. And what we find is when we return from charge-up as a community, everybody is truly recharged and has taken a real breather, has taken a pause from work, has done the thing that is most rejuvenating and fulfilling to them. They come back with fresh ideas, new perspectives and a sense of calm and focus that we didn't have before and that has been transformative. We have one coming up for Labor Day that people are all really excited about. And our planning calendar going into 2023 takes that into account so nothing's built in around that timeline.
What are the challenges of taking collective time off?
We said, hey, let's try this and see if it works. You don't have to roll something out in cement and say this is going to be the way it is for the next decade. The reality is, there is never a perfect time for the entire company to stop at the same time. If you are searching for that unicorn of a two-day window it is almost impossible to find. The reality is for us, and I would assume for every company, it's 98% of the company pausing, but it's not 100%. Just ensure that there's a really fast follow in the next two weeks where that entire team does take those few days, and they recreate their own collective time off.
Is it harder to create a company culture with 75% of Upwork being freelancers themselves?
I feel like people are more intentional about creating culture now that everybody's distributed and I don't think that's about the legal classification of the team members. Many of us are still in our homes, and it's more intentional to create a positive company culture. I think people thought that just because we were all together, there was a culture and so they didn't need to actively drive that and shape what they wanted it to feel like to work at their business. So I see it as a strong advantage. I don't think that the classification or the way that the team member is engaged is material in that because everybody's human. Everybody cares about things, about the work that they do, they care about their life outside of work. And when we show up and connect authentically around that, it doesn't matter whether I'm a staff person or a freelancer.