Diary of a Chief People Officer: 'You want to think about fixed costs' in balancing remote and in-person work as recession looms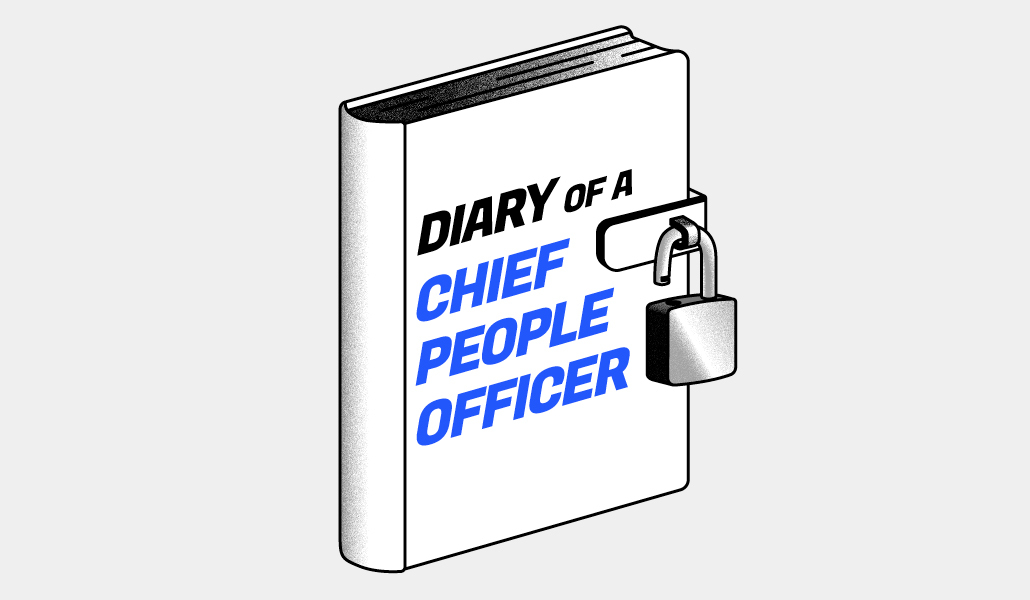 When Chief, the membership organization for women who are vp level and above, launched in 2019 with the goal of driving more female leaders to the top ranks of business, its model was built on in-person networking at one of its three swank clubhouses.
Clearly, its founders saw value in providing a space for female executives to host clients, enjoy drinks and connect with Chief's other members. So when the pandemic shut the clubhouses and Chief's Manhattan headquarters down in March 2020, its strategy had to change. Events shifted from in-person to virtual and saw significant growth, going from 5,000 paying members in 2021 to 15,000 today.
"There's also a real cost efficiency upside to not having to grow your real estate footprint in line with the headcount."
It seemed natural to apply that philosophy to its workforce too. Employee headcount has doubled year over year to 215 employees. And while 70% of them are located in and around NYC, the company has people all over the country including Hawaii, Michigan and Chicago.
Kendra Mitchell was charged with figuring out whether to bring everyone back to the office or continue with remote work. We spoke to Mitchell about how Chief decided to be a "virtual first" company as part of WorkLife's Diary of a Chief People Officer series, where we ask the professionals tasked with managing workforces and the return to the office, to speak candidly about all their challenges and priorities.
This interview has been edited for clarity and length.
How did you approach the question of whether Chief's staff should return to the office?
I did two things. I read a lot about what other companies were doing and I read a lot of employee sentiment. Overall people liked the freedom and autonomy of being able to work from anywhere, but they missed that something special that happens when we're all in the office. They missed connection, collaboration, connectivity and community. When I married those two pieces of data together I realized we of course need a physical workspace. But by no means do I want to talk about this space as though it must be a place where you come to do work every day.
It was really important for me that I not mandate where people do work, in part because I looked at our data around productivity and I didn't see a dip for us once we were remote. There was this desire to have the choice to go into an office even if it's just one to two days a week.
The office gets used at its highest capacity when teams go in for planning sessions or come together just to be able to do happy hour after work. Building that connective tissue is really hard to replicate in the virtual world.
If it's so hard to build connections while working virtually, and if that's something that's important to Chief, why work virtually? Is there an expiration date on remote work?
As we think about more millennials being in the office and Gen Z behind them, it's a little bit of an antiquated view of how work gets done and the nature of collaboration. The nuance to that is, I will always think that there's something special about being in person, but it's not necessary. It's just additive.
There's also a real cost efficiency upside to not having to grow your real estate footprint in line with the headcount. The question becomes, how many times do we need to meet together as a full team? And then what are the benefits of bringing sub-teams together and at what frequency? You really want to think about those fixed costs, especially in the context of a potential recession.
What's been the most challenging aspect of remote work?
I think it can be really hard for employees who are newer to the workforce and earlier in their career. Depending on the nature of the work they can feel isolated and they don't have the benefit of hearing conversations and learning organically. The challenges are how to effectively onboard them, connect them to the broader team and figure out what learning and growth looks like for them in a distributed environment.
What's the answer?
One of the things we just did — and it's too early for me to say if it's having an impact — is start an early career employee resource group [ERG]. As we have more Gen Z folks come into our business, and as we think about some of the seismic shifts that are happening in how we work post-Covid, the younger generations are going to drive a lot of those changes.
Team members at Chief came up with the idea for the early-in-career ERG. They recognized that there is something powerful about coming together as a community, learning together and talking about the issues that they're all experiencing no matter what department they're in.
How have you tried to connect the executive team with employees?
We're just coming off of a road show where executives visited the cities where we have clubhouses — New York, Chicago and L.A. —and then Washington, D.C. and San Francisco, where we have a decent-sized employee population. It was designed for our members, as well as our employees. It wasn't about sitting in a conference room together. It was, let's have a meal together, human connection.
We're also trying to have more of an executive presence in the clubhouses. For example, our chief technology officer is located in Chicago, where we have a clubhouse. He goes in a couple times a month to see the team and do something social with them. It's a bit of a fine line to balance letting the team know we're here and accessible, but at the same time, we're not trying to force an expectation on you that you're here to work in the office every day.