Leaders prepare for hybrid-work models 'ensuring everyone is in the loop'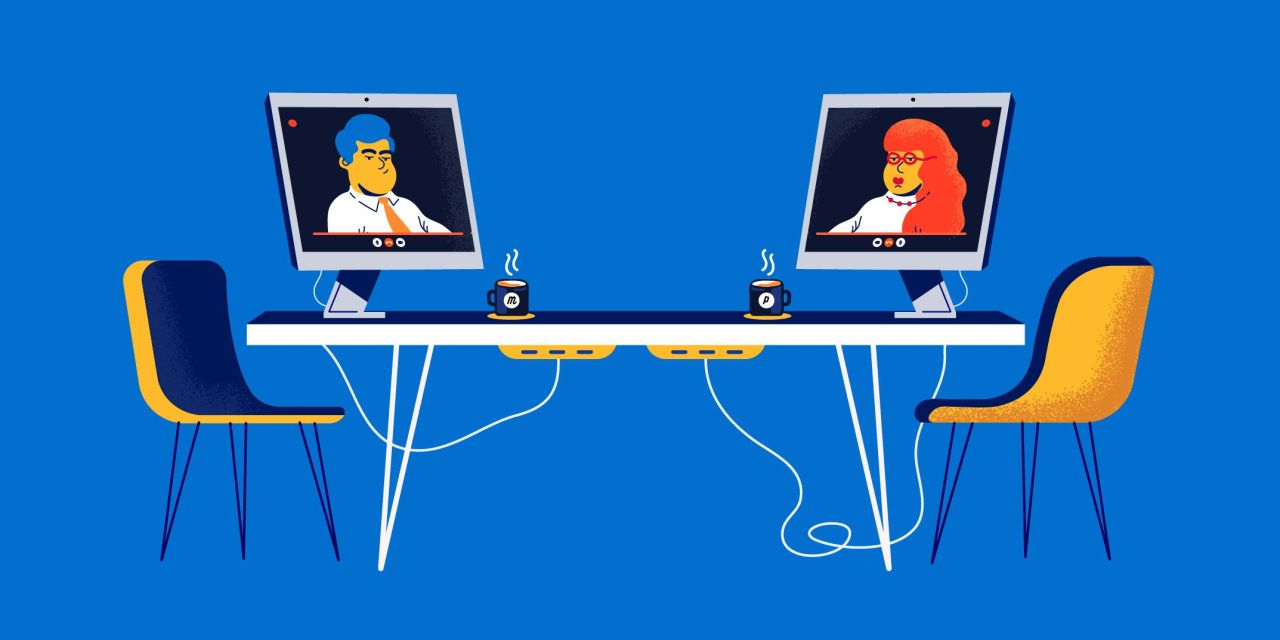 This article is part of the Future of Work briefing, a weekly email with stories, interviews, trends and links about how work, workplaces and workforces are changing. Sign up here.
From 100 year-old automobile giant Ford to technology behemoths Apple and Microsoft, hybrid working is widely being adopted as the most effective operational model in a changed world.
A survey by the Partnership for New York City, a nonprofit group comprised of CEOs across industries, shows that 71% of employers plan to adopt a hybrid model; of those employers, 63% will require employees to be in the office just three days per week.
Those desires — of employees and employers — present logistical challenges.
San Francisco-based investment management software specialist, Juniper Square has reimagined its workplace into three hubs, with physical offices in San Francisco and Austin, and a third hub in the cloud — a central online space where remote workers share work and collaborate.
Alex Robinson, CEO and co-founder, Juniper Square serves as the general manager of its cloud hub. He believes it is critical for leaders to rethink their cultural and work norms to be digital-first. "By making digital the default mode, you level the playing field for employees and ensure that everyone has the same access to information, regardless of location."
Juniper Square is being rigorous about documenting and re-establishing those norms as many employees return to the office. For example, it has established a standard for collaboration hours — 9 a.m. to 3 p.m. Pacific time — so everyone has a shared understanding of when meetings will happen. "We've set expectations that all meetings need to include a Zoom invite and can be attended virtually," added Robinson.
Kissflow, a workflow software company with offices in India, the U.S. and the Middle East, gathered extensive feedback from employees before developing its "Remote+" hybrid model. Teams can choose one week a month to go into the office and work from anywhere for the remainder. "We have rolled out our digital workplace platform which supports both synchronous and asynchronous communication so that no one feels left out of discussions," said Suresh Sambandam, CEO, Kissflow.
The company uses its platform in conjunction with Google Workspace. "The digital workplace platform helps keep the work in context so that we can have conversations and manage tasks from the same place we do the rest of our work," said Sambandam. "This also means no-one is left out."
Being a good communicator is an essential skill as a leader, and embracing some of the plethora of digital tools can help to connect with a distributed workforce. "It's important you ensure everyone is always in the loop with what's going on – and that they are ok," said Laura Weldon, creative director at Studio.LWD, based near Blackpool in the North West of England.
The company uses a mix of tools to schedule projects, including Toggl Plan and Trello, which allow everyone to check the status of a project, along with Slack for team communication and Zoom for the weekly meetings.
Digital is also key to replicating informal communication — the water-cooler chats and team building that happens organically in an office environment. James Berry, director of the University College London Online MBA and an assistant professor in creativity and innovation, encourages leaders to use digital to "create moments for serendipitous communication and discussion between members of different teams" in order to avoid cementing pre-existing silos.
Kissflow achieves informal connections through the creation of KAFE, a virtual cafeteria which is 'always on' for employees to hang out and have casual conversations.
But while a digital-first mindset can aid effective leadership in a hybrid workplace, there are also potential pitfalls of which to be aware. Berry said to maximize creative collaboration over Zoom calls, leaders should put the right foundations in place.
"It is most likely to happen if team members already have connections to each other that allow them to follow each other's chain of thought with the minimum amount of extra effort possible. In-person interaction can help ensure that these connections are formed, so they're a must for teams that want to get the most out of their people in the long run."
He added that while digital meetings can be productive, leaders need to make sure that teams plan ahead. "Creative employees should be intentional about their preparation for meetings, as well as their active contributions to them. This will mean that the ideas and information shared in brainstorms or other meetings will be relevant, timely, and productive."
It is also important to be mindful of 'Zoom fatigue'. Karen Meager, organisational psychologist and co-founder of Monkey Puzzle Training and Consultancy in Bristol, South West England believes varying the methods of communication can prevent this. "Instead of hours of video calling, intersperse long conferences with shorter voice calls or quick direct messages. We've noticed some organizations encouraging 'video free Fridays' to give everyone a break from the rigors of screen time."
Finally, when managing a distributed team, it is important to facilitate engagement within virtual spaces. "Make sure that, as a leader, you are active on group messaging, setting up virtual events and entering conversations with enthusiasm," said Meager.
In other words, digital is invaluable in a hybrid workplace but leading by example remains just as important as it was before the term 'Covid-19' had ever been uttered.
This is the first installment of a two-part feature on how leaders need to prepare for hybrid workplaces.
3 Questions with Timothy Armoo, CEO, Fanbytes
As CEO of an agency operating in an industry that went through a lot of growth at the height of the pandemic, how have you had to become better at delegation?
I got better at delegating the problem and not the task. I see a lot of people who delegate the task and not the problem. This is very important because when you can't see the root problem — and this can be particularly challenging with remote working — you can't solve it.
Did the delegation help you manage stress? Company leaders face pressure and subsequently burnout just as their employees do. What else have you done to manage those stresses?
As Founder/CEO, that work-life balance where you can completely switch off work and do other things isn't realistic. I think it's a silly way to try and manage stress because the honest truth is you are always thinking about work. The pandemic helped me to be more comfortable with this. Before the pandemic, it was easier to associate work with the office and not working with not being in the office. My reality has always been that the lines are more blurry than that, and the pandemic helped me see that. It's important to realize as CEO you might never fully turn off, which is fine. The crucial thing for me with managing stress is not feeling guilty about it.
How have the experiences you and your colleagues have gone through over the past 18 months influenced the way you run the company, from who you hire to how often you're all in the office?
It has made us want to hire more senior people who can own and drive the various divisions in the business. We are growing fast, so putting in place a strong senior leadership team has been a big priority. A big focus for them is nurturing and empowering their respective teams, and working effectively with each other so we are one big, united squad. We are about to bring on a head of people who will join our leadership team and work closely with them to ensure we are achieving this across the business. We are about to move into our brand-new London HQ which is pretty exciting. We know going back to the office won't be a one-size-fits-all approach, and we fully trust our people to do their work wherever is best for them. We've learned a lot from each other about remote work and working from home. We don't want to forget these learnings, but use them to our advantage to ensure that we're all feeling healthy, productive and able to do our best work. Our intention is for the new office to be a space of collaboration and connection, for productive and energizing work. — Digiday senior brands editor Seb Joseph.
By the numbers
49 days is the median time it took among 400,000 applicants on LinkedIn to be hired for engineering roles once they started looking, from June 2020 to March 2021.
[Source of data: study by LinkedIn's Economic Graph team]

Among 500 college students in North America and Europe, 83% believe a hybrid model of in-person and virtual classrom should the future of learning.
[Source of data: Splashtop survey]
What else we've covered
The timeline media companies have set to bring employees back into the office is in flux at the moment, given the threat of the spreading Delta variant of the COVID-19 virus. We took a look at how publishers are reacting.