How to make a successful 'MY-brid' working model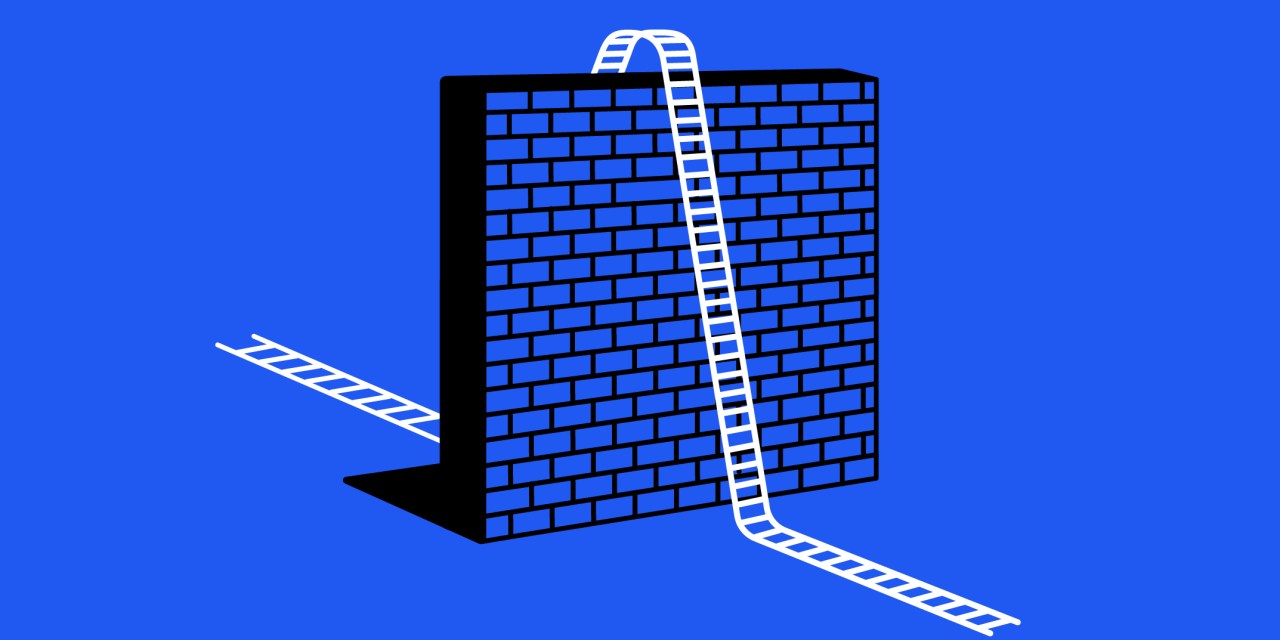 Ivy Liu
When Airbnb CEO Brian Chesky unveiled the company's remote working policy at the start of May, in only 105 words, there was much to admire about its boldness and simplicity. However, one detail concerned Paul McKinlay, vp and head of remote for Cimpress/Vista, which implemented a similar strategy two years ago. It was Chesky's comment that remote working "will become the predominant way companies work 10 years from now."
The Airbnb boss's prediction is supported by digital services firm Ricoh Europe's research, which polled 3,000 employees in the U.K. and Ireland, France, Germany, Spain, Italy and the Netherlands last month. Almost half of the respondents (47%) think we'll all work remotely in a decade's time and that the traditional office space won't exist.
But for Boston-based McKinlay that timeframe isn't nearly fast enough. He warned that global leaders need to "act much sooner" and develop fully-fledged hybrid and remote-friendly working models for the benefit of their team members, shareholders and business results.
WorkLife spoke to a range of execs from different companies, which have already implemented successful hybrid and remote-first models, for tips on what to focus on. Here's what they had to say:
Leaders must commit to flexible working for long term
If the direction of travel is clear, what's the point of having a rear-view mirror? Leaders must fully commit to a hybrid and remote working strategy to make it a success. And while a slight detour might be required here and there, dedication to the long haul will accelerate change – not least because it will inspire employees.
"If you embrace hybrid/remote working as a leader who genuinely wants to improve work-life harmony for your team members by shaking up the traditional 9-to-5 while simultaneously improving productivity, engagement and results, you have the right foundations for success," said McKinley.
Listen to employees – put them at the center
Susan Stick, svp of people and general counsel at note-taking app Evernote, said: "If you can fully embrace the flexible working model, you will keep your employees engaged and attract top talent. When you start down this road, bring everyone with you, and put employees at the center. Work to understand what your employees expect, and what you – and your budget – can deliver." Be prepared, though, to "really listen, and for hard conversations," she added.
It may be uncomfortable at times, but this is a critical point, according to GitLab's head of remote, Darren Murph. "Gather feedback about their needs and work preferences, and share it transparently as you're making any major transition," he said. "This will build trust as you iterate on your organizational structure and processes."
"Organizations must empower team members to own their individual 'MY-brid' working structure. For hybrid to truly work, there must be team member autonomy to choose how and where they work best, without restrictive office presence mandates."
Worryingly, the Chartered Institute of Personnel and Development reported in late April that 63% of employees who can work in a hybrid way "still haven't been asked about their working preferences," pointed out Will Hale, Northern European leader at software firm monday.com. "Consulting your employees is one of the most important first steps to ensure that you are creating a strategy that truly works for your people," he said.
Trust employees – and make hybrid personalized
Ryan Herbert, director of IT and communication services at Ricoh U.K., believes it's critical for leadership to trust their employees. "This will allow the company to be more aligned with practical and daily needs and challenges. At the same time, guidelines from CEOs and managers are essential to answer important questions such as: 'what's the culture like here'; 'what is a typical working week like'; and 'how will I work?'" he added.
This suggestion chimes with Job van der Voort, CEO at Remote, an organization helping companies worldwide manage the shift to hybrid working. For him, people's desire for remote or flexible working is about one core thing: freedom of choice. "That is ultimately the experience that people are looking for. Great employers say: 'We trust the people we work with to work from anywhere, any time.' The moment you let people work from anywhere, you have to let go of the expectation of a 9-to-5."
He continued: "As an employer, you can't hover over the desk anymore. Trust is a defining characteristic of a remote-first workplace."
McKinley went further and stated that hybrid working should be self-dictated and trust should be embedded in workforces to enable employees to choose how they work best. "Organizations must empower team members to own their individual 'MY-brid' working structure," he said. "For hybrid to truly work, there must be team member autonomy to choose how and where they work best, without restrictive office presence mandates."
Ask for regular, anonymized feedback – and take action
Ed Coram-James, CEO of digital marketing agency Go Up, started offering remote working as an option to employees 10 years ago. And his top recommendation is to request frequent, anonymous surveys from the team and clients. He advised digging deeper when asking questions, not defaulting to simple ones like whether someone prefers remote working or not.
Better questions, he suggested, might include: do you feel that you are being more/less/equally productive; do you feel that you are being more/less/equally creative', 'do you feel that you have retained a sense of community; and 'how important are your colleagues to your overall friendship group?'
Invest in making a remote-first approach – including training
Another of McKinley's tips for those looking to have a remote-first model is to "invest, invest, invest." Remote first should never be approached as a cost-cutting exercise, he said. "Instead, investing the right time and resource in establishing your remote-first team and best practices will ensure you are on the fast track to success from the get-go," he added.
Linked to this is training staff, which Herbert of Ricoh UK insisted is "crucial." He said: "The winning businesses have been using training to improve digital skills across the board. However, an upscale and a real 'digital journey' is needed to let all employees have the right experience to work with digital tools."
Culture, employee engagement, belonging
Sam Fisher, head of dynamic work at digital identity management firm Okta, said: "The biggest challenges for organizations revolve around culture, engagement, communication and asynchronous working patterns." To ensure a company's culture is thriving and communication between teams is effective, she argued that distributed workforces need to be structured around the employee experience.
"Company culture essentially boils down to inclusion and belonging," Fisher added. "Business leaders need to consider how they can curate enjoyable experiences for employees to come together and feel a sense of belonging — no matter where they are."
"This is a wake-up call to leaders; employees are not ok, and if we don't step in, they'll go elsewhere."
As an example of building company culture using fun, Stick from Evernote said a Stars Wars Day, on May 4, was a huge triumph. "There were so many opportunities to let your inner geek out, from new Star Wars-themed Zoom backgrounds and a virtual cosplay meetup, to Star Wars trivia — with prizes — and a DIY Bantha Milk session."
Stick also pointed out that the Evernote Academy, a program that encourages employees to "stretch their creativity and learn new skills, such as origami, conversational Japanese, or plant parenting," is popular among staff.
Reframe in-office experience to prevent fatigue and isolation
Employees need to be engaged wherever they are working — not necessarily to be more productive, but because it is vital for their mental wellbeing, said Russell Glass, CEO of Headspace Health. "We need to reframe the 'in-the-office' experience," he said, citing his company's recent survey which found that one in four U.K. workers missed a full week of work during the past year due to stress, anxiety or other mental health challenges.
"This is a wake-up call to leaders; employees are not okay, and if we don't step in, they'll go elsewhere," continued Glass. "Providing a welcoming space to socialize and collaborate with colleagues is beneficial for employee mental health. In-office time can help alleviate loneliness and isolation and create a sense of belonging."
Murph from GitLab, who argued that every organization serious about moving to a remote-first business should employ a full-time head of remote, said combating isolation, burnout, and other mental health challenges is "a team sport."
Everyone, leaders, managers, and individual contributors, has a role to play. "Leaders must establish a non-judgmental workplace culture where employees can bring their full selves to work. Managers must be proactive in looking for signs of strain on their team through one-to-ones and other regular check-ins. Finally, individual contributors must feel comfortable surfacing these issues early on while they're still manageable," he said.