'Information is in a constant state of flux': Employers dragging their feet on requiring employees to be vaccinated, as US Supreme Court blocks mandates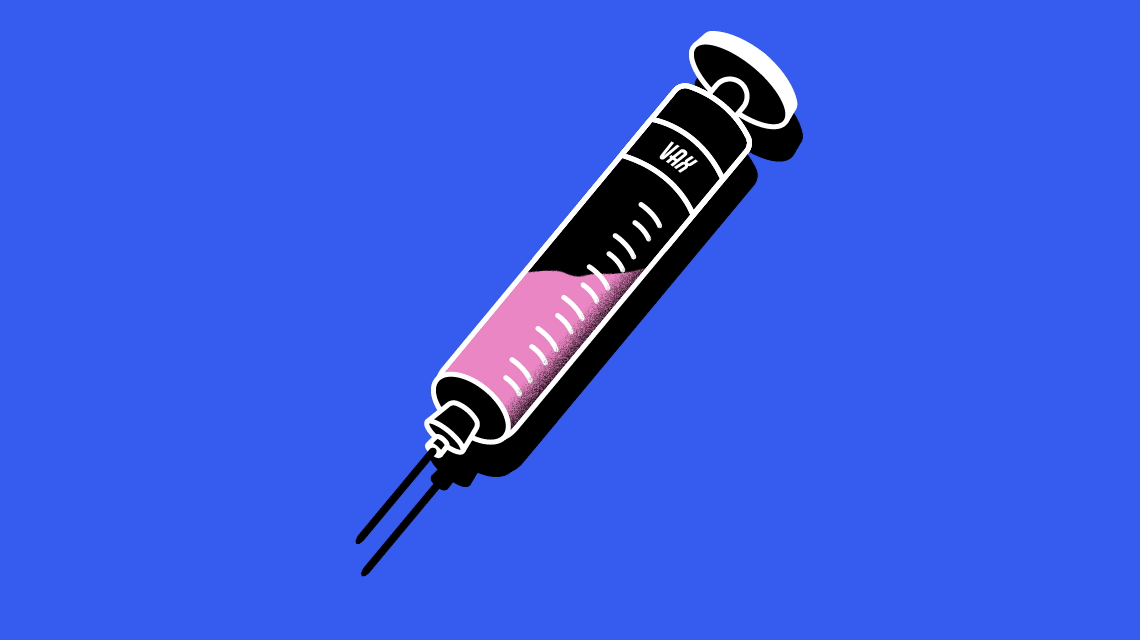 Ivy Liu
While three in four company leaders support a vaccine mandate, nearly one-third of employees say their bosses still have not implemented a policy requiring that their workers are inoculated against Covid-19.
The findings are from a global survey of nearly 1,000 business leaders and employees which ran between October and December last year by the Seattle-based HR platform TINYpulse. Workplace observations on topics ranging from vaccine mandates to empathy in the office to return-to-office strategies were also featured in the same year-end report.
And it's just as well employers haven't rushed to implement mandates – yesterday the U.S. Supreme Court reportedly blocked the Biden administration's vaccine and weekly-testing mandate for employers with more than 100 staff, which was due to be enforced this week. The decision means employers will have to face a confusing array of clashing state policies regarding how businesses should protect their employees from the continuing pandemic, as reported by the Washington Post.
Elora Voyles, industrial organizational psychologist and people scientist at TINYpulse, said one of the obstacles to implementing vaccine requirements is that 25% of business leaders do not personally support them. Organizations that have mandates in place tend to enforce those policies by way of employee reminders, with many companies hesitant to take disciplinary action for fear of losing employees, she noted. "Given the ongoing struggle to find and hire talent, organizations must weigh these risks carefully," she said.
Part of the issue with workplace vaccine policies is disparity between, and confusion about, state and federal guidelines, suggested Cody Candee, founder and CEO of the San Francisco-based short-term storage solutions platform Bounce. "Information is not just fluid but in a constant state of flux, leaving employers wondering what their obligations are, what they are legally able to implement and what restrictions are in place," he said. Furthermore, while most employers favor mandates, fear of liability, wrongful termination suits and other actions has caused them to stop short of implementing them, he added.
Joe Du Bey, cofounder and CEO of the San Francisco-based workplace management platform Eden Workplace, whose clients include Doordash and Bark, believes that despite all the publicity around office vaccine mandates, there is much that business leaders must take into account — firstly that they should get a "pulse check" on how employees feel about returning to the office and how comfortable they are about working alongside unvaccinated colleagues.
"Information is not just fluid but in a constant state of flux, leaving employers wondering what their obligations are, what they are legally able to implement and what restrictions are in place."
Any vaccine policy needs to be clear in terms of what employees need to do to disclose their vaccination status, he added, but should allow for flexibility for workers who are immunocompromised or have medical conditions that exempt them from the vaccine.
And of course, vaccine tracking is key, as it makes "HR's lives easier and employees safer by increasing accessibility of information, not harder," he said, adding, "Overall, creating a plan for return to work that aids in creating an environment that helps employees feel safe and puts their health first will be key to making the leap into 2022."
"Vaccination mandates have been hard to come by mainly because people are still quite divided on the issue of whether or not they believe the vaccine can help them, or harm them," said Kathy Bennett, founder and CEO of Bennett Packaging, a custom packaging and retail display manufacturer based in Kansas City that has worked with brands like Coca-Cola and Disney.
Bennett believes the government should take a firm stance on workplace vaccine requirements. "We cannot be so tolerant with such unwanted risks," she said. At her own company, employees voted unanimously to get vaccinated the first month the vaccine was made available. "This has reduced anxiety and given us a significant amount of reassurance as we adapt to living with a virus on the loose," she said.