'It's possible if done right': Pandemic accelerates demand for flexible senior roles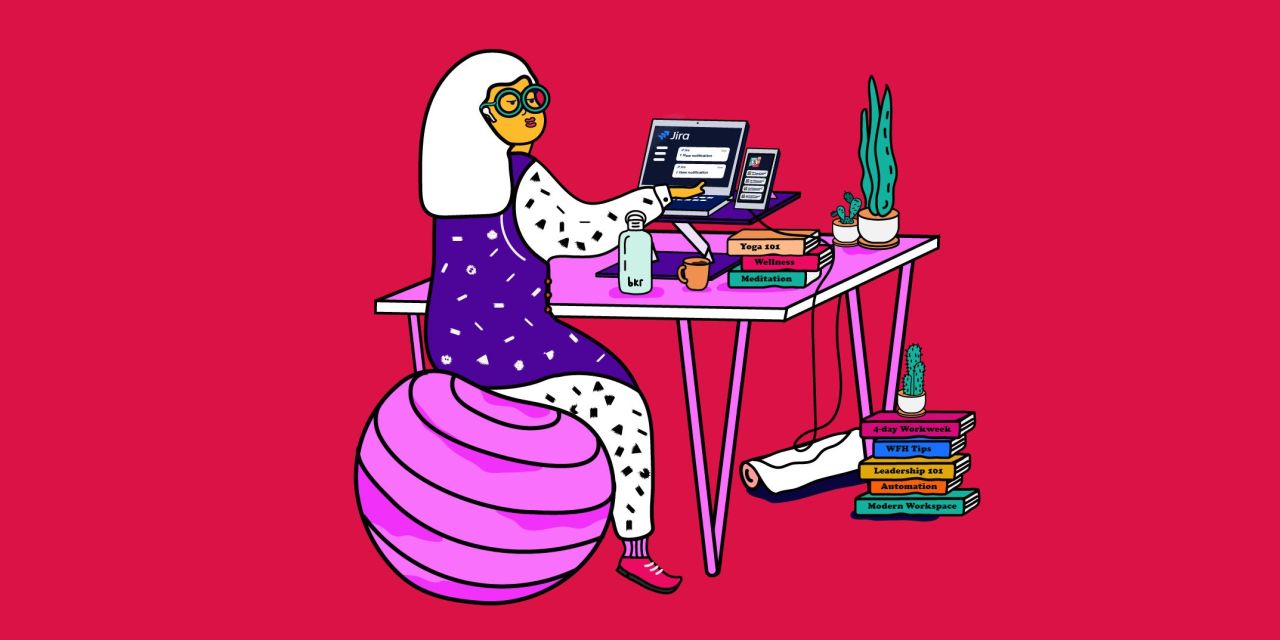 Burnt out by a high-powered, full-time role and raising a young daughter, senior communications executive Sherelle Folkes decided in late 2019 it was time to look for a part-time position. She never had time to pick up her daughter from the nursery and had to get additional childcare.
"I felt permanently stressed and guilty," Folkes said. But there was a catch with the job market: She was too senior for many of the roles available.
But in April 2020 — with the Covid-19 pandemic already in full swing — Folkes landed a role with the ideal hours with her preferred level of seniority, at the Open Banking Implementation Entity. The difference: This head of external comms position was a shared role, divided between an equally senior professional who was also balancing family life while running her own business.
"Changing to part-time hours has afforded me so much flexibility and is something I feel parents are going to be more interested in," Folkes said.
Folkes and her role-share partner, Nichola Johnson-Marshall, are advocates of part-time and role-share positions as a vehicle for retaining female leadership in senior roles in the workplace.
Returning to work part-time is often a consideration for women returning from maternity leave, but statistics show the pandemic has thrown a spanner in the works of what was an otherwise upwards trend in the job market. According to Statista, the number of part-time workers in the U.K. had been steadily increasing, from around 6 million in 1992, to around 8.5 million in April 2020.
This dropped to 8 million in October 2020, in line with a rise in unemployment, an unprecedented level of redundancies and a record quarterly increase in women losing their jobs, according to U.K. government figures. To boot, a survey of 20,000 mothers and pregnant women in June last year by the advocacy group Pregnant Then Screwed highlighted that 15% were made or being made redundant, with 46% of those naming lack of childcare as a factor.
But in the wake of the pandemic, it's even more vital businesses continue to offer flexible working options to employees if they're to attract and retain the best, most diverse talent, experts said.
Finance giant Zurich is among the more progressive businesses, becoming the first firm in the U.K. to advertise all vacancies with the options of "part-time," "job-share" or "flexible working" — something the OBIE's Johnson-Marshall believes should be a requirement in all recruitment. At Zurich, the number of women hired in senior positions increased by a third as a result.
But not all organizations understand that part-time senior leadership roles could lead to real gender equality, said Verena Hefti, CEO and founder of Leaders Plus, which runs a post-parental leave fellowship for business leaders and the Leaders with Babies podcast.
"Unless we're changing speed now — ASAP — we're going to end up not really changing gender equality in senior roles in a structural way," said Hefti. "Those organizations that are taking this seriously will be able to attract the best talent," she added.
Hollye Kirkcaldy, director at Sparro House, a remote-working creative agency, attempted to return to work full-time after having her first child, but admitted the experience made her miserable. She decided instead to go part-time in a senior role. "It's possible if done right," she said. "You need an environment with the structure and value system to support this properly."
If that isn't supported in the workplace, working at a senior level part-time could mean working full-time hours and part-time pay, she said.
"The answer is to ditch traditional ways of working and adopt an output-based approach which doesn't rigidly adhere to hours on a timesheet. This needs to come from the top down," Kirkcaldy said.
Eileen Donoghue, co-founder and part-time marketing leader at skincare brand Sönd, added that to be a successful part-time leader is about understanding when to relinquish control, not overseeing every minute detail. "It's about guidance, organization, and working smart rather than hard," she added.