Rise in digital eye strain among remote workers: How are companies protecting workers' vision?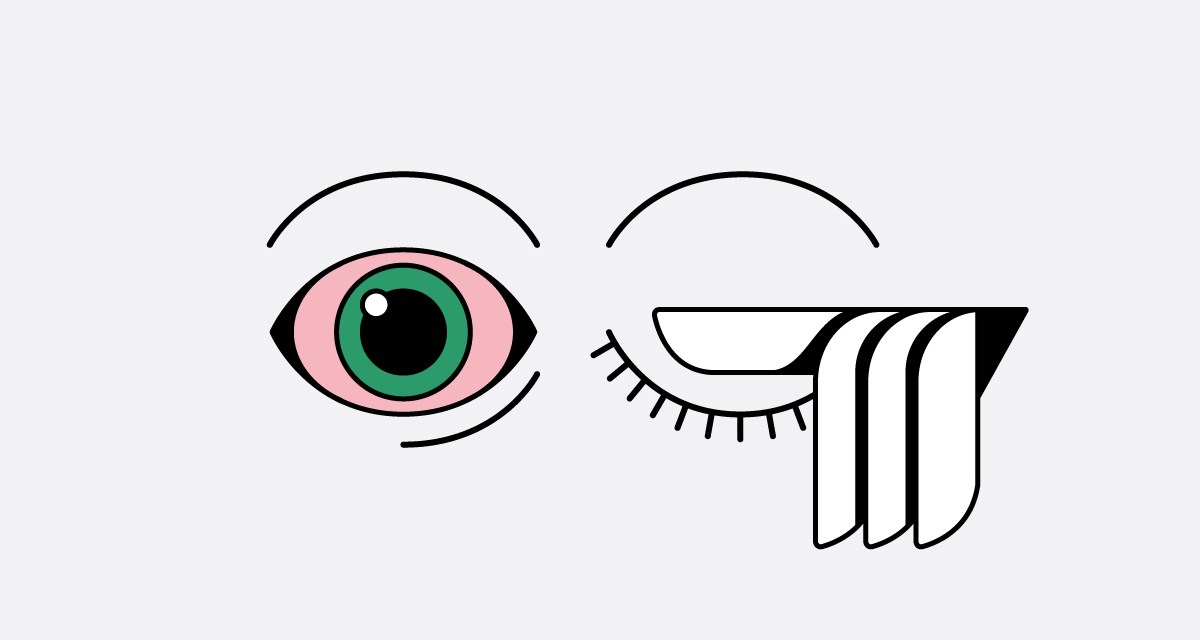 Ivy Liu
Staring at a computer screen all day isn't necessarily fun. For some people, it means a day that ends in headaches and fatigue if they don't use blue light-filtered glasses or have eye-safe technology. But should it be on the employee to seek relief themselves or should an employer step in and offer better technology and eye care?
According to a recent survey from All About Vision — an online resource for visual health and wellness — working from home hasn't helped. Remote employees spend nearly 13 hours per day, on average, staring at screens – that's up from between 7 to 10 hours in 2019. Also, 43% of remote workers have signed off early due to vision problems and 34% have left the office early for the same reason. However, 83% of those who use blue-light lenses (which filter out the harmful blue light) reported good to excellent sleep, compared to just 63% of non-blue-light lens users.
"The blue-light problem has become a real issue for all my patients, especially those who are working in a situation where they have to put in a lot of screen time," said Dr. Scott Edmonds chief eye care officer at health insurance firm United Healthcare. "We're seeing a problem called digital eye strain where people come in with red, scratchy eyes after too much screen time."
Blue light is nearly impossible to avoid as a shorter wavelength of visible light, according to All About Vision. And anyone working for a long time at a screen is exposed to it because electronic devices like laptops emit blue light.
A UnitedHealthcare report found that over 77% of employers want to provide specific insurance or a benefit plan that covers the impacts of screen time. Companies like Adobe offer benefits for people to buy frames, which could be used for blue-light glasses. The company's vision plan allows employees to spend up to $250 each calendar year to use towards frames, non-prescription sunglasses or blue-light filtering glasses.
Other companies encourage employees to use their home office stipend for blue-light glasses. At tech firm Atlassian, each employee has a $1,000 home office stipend that employees can use for blue-light-blocking glasses.
"We provide resources that promote well-being and make it easier for employees to maintain a healthy lifestyle," Mandy Lau, senior director of global benefits at Adobe, told WorkLife.
Shane Kannarr, medical reviewer for All About Vision, said that job seekers are searching for positions that offer better benefits, and companies hoping to retain employees should provide certain benefits for eye exams or invest in tech with blue-light features.
"While the long-term risk of blue light is still being studied, it is believed to be detrimental to long-term ocular health and increases the risk of eye disease," said Kannarr.
And just wearing blue-light-blocking glasses might not be enough. In 2019, Dell became the first tech company to release Eyesafe Display blue-light-reduction in its XPS laptop range. Earlier this year, there was a discount program offered for UnitedHealthcare members to receive 20% off when purchasing one of the laptops to encourage better eye care.
Dell works with employers to offer devices like the ComfortViewPlus, which is a hardware low blue-light solution that maintains color accuracy on the screen and minimizes blue light emissions.
"If people can't really use the computer because their eyes are scratchy or blurry, then they become less productive and less comfortable in their job."
"Digital eye strain due in part to increased screen time is becoming a more significant issue for many Americans, including professionals working remotely and students using laptops or tablets as part of course curriculum," said John Ryan, CEO, UnitedHealthcare Vision in a press release earlier this year. "We are taking a comprehensive approach to help our more than 23 million vision members and people across the country reduce their exposure to blue light, enhancing our whole-person approach to health benefits and vision care."
To get ahead of the issue a lot earlier, schools are starting to embed more eye-protective technology in the devices their kids use. This year, UnitedHealthcare has funded five school districts across the country to purchase screen protectors to help reduce students' exposure to blue light.
Other device makers have joined Dell to offer blue light filtering screens, like HP which has a low-blue light certification for its leading laptops, Lenovo which has Eyesafe certification, and Acer which introduced Eyesafe monitors at the end of 2020.
Screen protectors, which help filter blue light, are also available as a separate accessory for existing devices, that don't have in-built eye-safe features and are a cheaper solution. For example, screen protectors from blue-light-reduction accessory provider Ocushield are available for laptops, monitors and iPhones for $36.70.
The United Healthcare report found that 4 in 5 adults report symptoms of digital eye strain, which can lead to dry, irritated eyes, trouble sleeping, blurred vision, reduced attention span and irritability and difficulty concentrating.
"An employer has to worry about good productivity," said Edmonds. "So if people can't really use the computer because their eyes are scratchy or blurry, then they become less productive and less comfortable in their job. When you have a good workforce, you really want to keep them comfortable and maintain their productivity."
Similar to reducing blue light from ceiling lights in an office, reducing blue light from computer screens can also increase employee productivity. A Forrester report found that the majority of employers link reduced blue-light emissions with increased productivity and positively impacting the health and well-being of workers. Additionally, if employees log back in after dinner time, the blue light could begin to interfere with sleep, which would make someone less productive the next day.
To encourage good eye health for employees, United Healthcare recommends a holistic approach that includes awareness, education and eye protection solutions with comprehensive eye exams. The company advises employers to use digital devices with built-in eye protection or adding screen filters to help reduce blue light. Adding a workplace benefits option to the vision plan, which provides coverage for blue light-blocking eyewear, wouldn't hurt either.
"It shows that an employer cares about their employees' health and safety, which is always a good thing," added Edmonds.