So long, Ping Pong tables: These are the perks your employees want now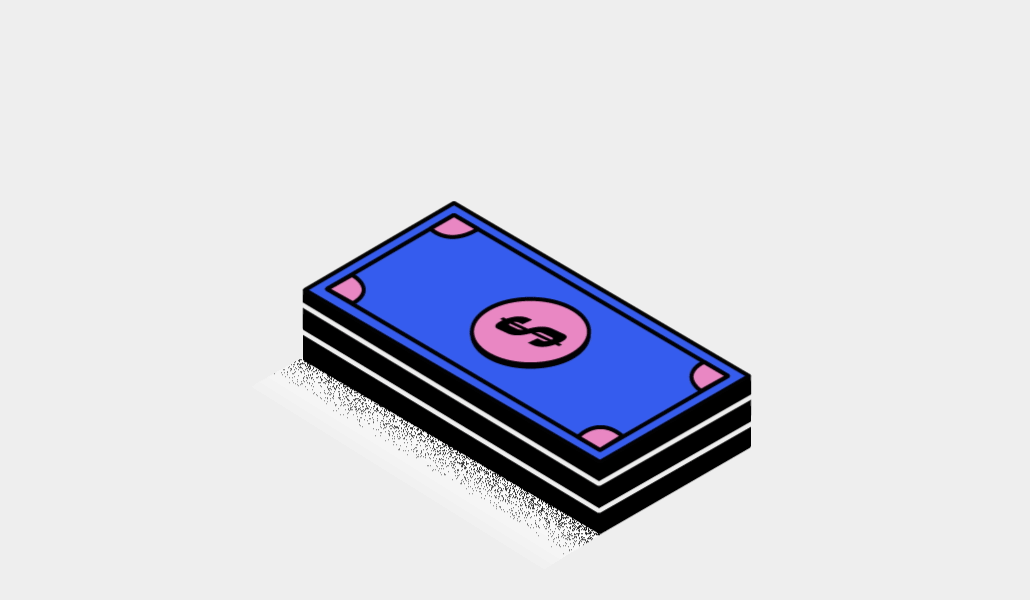 Illustrated by Ivy Liu
Ping pong tables, happy hours and free snacks aren't going to cut it anymore.
Bosses are rethinking the perks they provide their employees, as a pandemic-weary workforce demands them.
Perks are still important. In fact, in a poll of nearly 600 full-time employees in the U.S. by the Boston-based hybrid workforce platform Robin, 85% of respondents said they are as important or more important now than they were before the pandemic struck. Millennials in particular say they are among the top things they look for when taking a job — even though what they expect from their bosses has changed.
Employers are listening.
To gain a leg up in the competitive labor market, electronics maker Apple recently unveiled a range of new benefits at its retail stores — doubling paid sick days, adding vacation days and supplementing child care. The medical device manufacturer Abbot is helping employees chip away at their student loans, while shipping companies are paying workers big bonuses. Then there is the New York-based ad tech firm Constellation, whose incentives include free Botox treatments, massages and Rolex watches.
Benefits concerning health and family are top of mind with some employers. Many have started covering fertility treatments, while one, California-based tech company Invoca, which works with clients like Samsung and Dish, is giving its people 10 days of compassionate leave each year for fertility treatments in addition to other events like menopause and menstrual cycle challenges, according to Paula Schmidlin, senior vice president of people and culture. "We are intentionally approaching women's health and wellness to encompass a broad spectrum of benefits beyond parental leave and pregnancy benefits," she said, adding, "Being explicit with language is critical."
At MMI, an advertising agency based in Houston that works with brands like Amazon and Gillette, enhanced healthcare benefits allow for fertility treatments as well as gender reassignment, while mental health coverage now encompasses features like unlimited therapy appointments and memberships to the meditation app Headspace. Parental leave was expanded to include 12 paid weeks for all employees, with the flexibility to extend that. Pet health insurance is also supplemented. "Our benefits play a large role in our recruiting efforts and are often the deciding factor for candidates to choose between us and other offers," said CEO Maggie Malek.
"The talent market is red hot, and adjusting perks based on employee wants and needs will help prevent attrition, attract new employees and sends the message that your company is putting the employee first. It's a winning approach in the fight against the Great Resignation."
Understanding that people don't necessarily want to be in the office every day, the New York experiential marketing agency MKG instituted what it calls "core collaboration hours," time set aside each week where employees come together to work, freeing them up to design their own schedules outside that timeframe. "When you're coming to the office, we want you to feel like it's time well spent — and then the rest of the week is yours to focus on and yours to manage," explained president Christine Capone, whose agency works with accounts like Facebook/Meta and Delta Air Lines. MKG also started allowing employees to work four weeks every year from wherever they want, in addition to perks like a dog-friendly office and celebrating employees' work anniversaries with everything from custom sneakers to a $2,000 stipend and two extra weeks of paid vacation. Capone sees such perks as essential for keeping employees happy. "We want people to stay here," she said.
The Robin survey illustrates how what employees value has evolved. Nearly half (45%) of respondents said paid time off is important, while about one-third (30%) signaled that they want a wellness stipend. About the same number (29%) said they would like to be able to work from anywhere. By contrast, the survey found that the most popular perks before the pandemic were, in descending order, social gatherings, work-from-home days (back when that was an occasional treat rather than a daily reality) and complimentary snacks in the office, followed by benefits like health club memberships, transportation and childcare.
"If there's one thing business leaders should take away from this research it's that, even in a hybrid work scenario, perks shouldn't be overlooked," said Zach Dunn, co-founder of Robin, whose clients include automaker Toyota and email marketing company Mailchimp. "The talent market is red hot, and adjusting perks based on employee wants and needs will help prevent attrition, attract new employees and sends the message that your company is putting the employee first. It's a winning approach in the fight against the Great Resignation."
As for the ping pong tables, beer on tap and other cushy office features that have become fashionable in recent years? Such perks may still exist in a hybrid work culture, but the reality is, they're simply not as needed (or wanted) as they used to be. That's because the role of the office has evolved, having been transformed into a space where employees come to collaborate, utilize company assets — and focus on getting their work done.
In the Robin survey, differences among generations were striking. For millennials and young Gen Xers, perks are more important than ever, with more than half (51%) saying they put great value on them. As for Gen Z and young millennials, they care more than any other group about access to mental health resources, with 91% indicating such benefits are key. Meanwhile, Xers say their expectations about freebies have not changed since the pandemic began, while Boomers are the most ambivalent group of all when it comes to perks.
Even though employees say they value perks more than ever and even as many companies roll out new ones, still other employers are shedding benefits. Nearly one-third (30%) of those surveyed reported having lost some kind of benefit during the pandemic and, for the most part, they said their employers have not introduced any new ones.
And new perks reflect employees' shifting priorities. Among the new offerings to emerge, fully remote work arrangements are solidly in the top spot, adopted by the employers of nearly half (45%) of Robin's respondents, followed by additional PTO (37%), flex work hours (32%) and wellness stipends (23%). Other popular new benefits include allowances for home office expenses, meal deliveries, and mobile and internet services.