Why an economic downturn may be the best time to start a business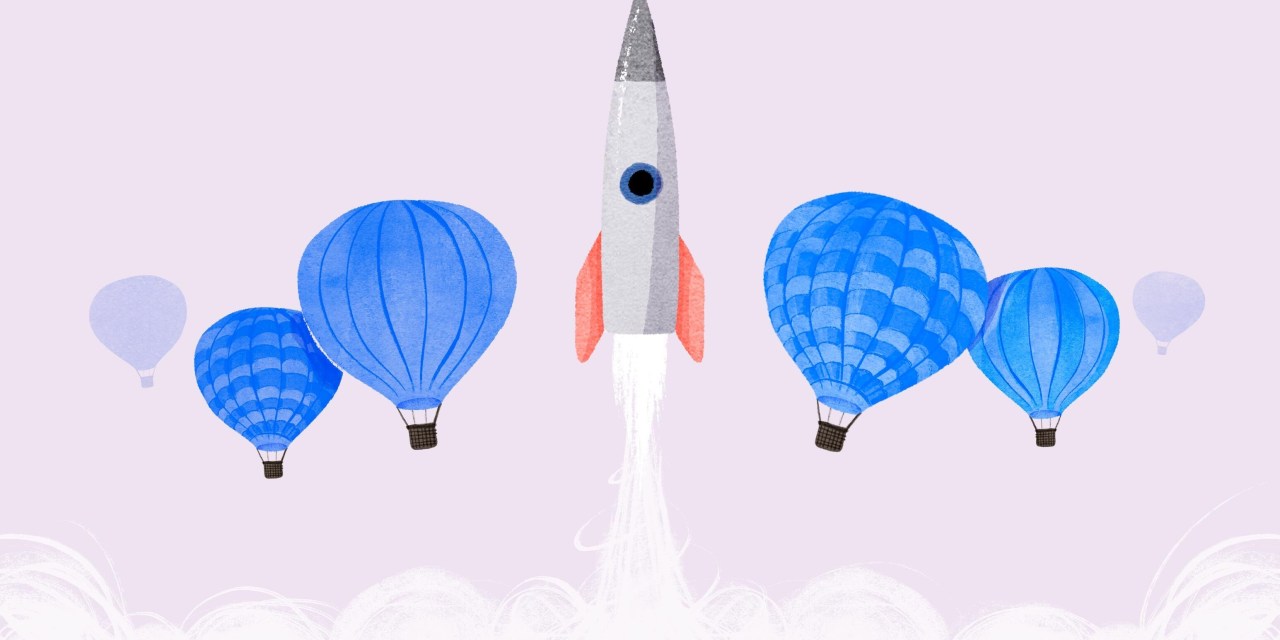 While some would argue that uncertainty in the economy is a time to hunker down, hold onto your job for dear life and save your nickels, Andrew Ryan thinks it is often the best time for a new business to get funded, take off from the launchpad and thrive.
After all, companies like Microsoft, FedEx and Uber all came into being during hard times.
"All the data suggests that some of the best companies are started when an economic downturn happens," said Ryan, CEO of the Austin-based startup venture studio Astralabs and founder and CEO of Newchip Accelerator, a remote, global startup accelerator program. "New opportunities are what drives the economy back from a recession, and [startups] take very little capital starting out, especially with no-code AI everything today. You can start a CPG company, you can start a tech company, whatever — and there's capital for it. It's a great opportunity."
According to Ryan, a former missile defense engineer in the U.S. Army, Astralabs was founded to bridge the gap between Silicon Valley mentorship and capital with startups from around the globe. Since its inception, it has helped new companies raise more than $650 million in venture financing.
Ryan said entrepreneurs often make the mistake of thinking what they're doing is starting a business, when what they're doing is solving a problem. Regardless of economic conditions and the availability of capital, he related, "a lot of people who start businesses fail because they weren't solving a problem people were willing to pay for. It's a principal reason fields related to services — be they business consulting services, telehealth or matchmaking apps — are fertile ground for entrepreneurs now, Ryan explained. The energy sector is also ripe for innovation, he observed.
"All the data suggests that some of the best companies are started when an economic downturn happens."
While access to capital and less competition are often mentioned as why a downturn is a good time for entrepreneurs, factors having to do with the pandemic have made for an even more fortuitous environment for startups: the rise of remote work and cheaper commercial real estate. For those who require it, physical space is one thing that's in ample supply nowadays. (As a recent headline in The Wall Street Journal declared: "Office Landlord Defaults Are Escalating as Lenders Brace for More Distress.")
"A downturn is an excellent time to start a business, despite conventional wisdom, as it requires you to adapt to difficult constraints," said Dan Gray, CEO of Vendry, a six-month-old, New York-based startup that helps companies find agency partners. "Personally, I feel that if my team can create value for people when life is hard, it means we have a significant opportunity to create additional value during economic peaks and use that to scale our business, raise money and grow our team in the future if needed."
While he would never tell a fellow entrepreneur that starting a business is ever easy, Gray said, "being a founder is about survival and adaptability and this market will bring that out in the best way."
"If you can find the right partners and make a solid plan, you can make it through any economic downturn." 
"I knew that if I could make it through the downturn, I had a better chance of succeeding in the long run," agreed Lilian Chen, cofounder and COO of New York-based Bar None Games, a virtual team building platform that launched about a year and a half into the pandemic that has worked with companies like Amazon, DoorDash and Wayfair to keep hybrid and remote teams connected.
Chen advised her fellow entrepreneurs to "be bold and take risks. It may be a difficult time to start a business, but there are so many opportunities to be had. Do your research, and don't be afraid to think outside the box. If you can find the right partners and make a solid plan, you can make it through any economic downturn."
Bryan Clayton started his Nashville-based mobile app GreenPal (which Entrepreneur magazine described as "Uber for lawn care") more than a decade ago — in the shadow of The Great Recession — and has since amassed more than 300,000 users. He argued that there's no time like the present to hang out your shingle, noting the vast supply of talent available and better deals to be had. "In five years," he said, "you'll be glad you did."