Why poor coordination and communication are undermining hybrid working models and making staff miserable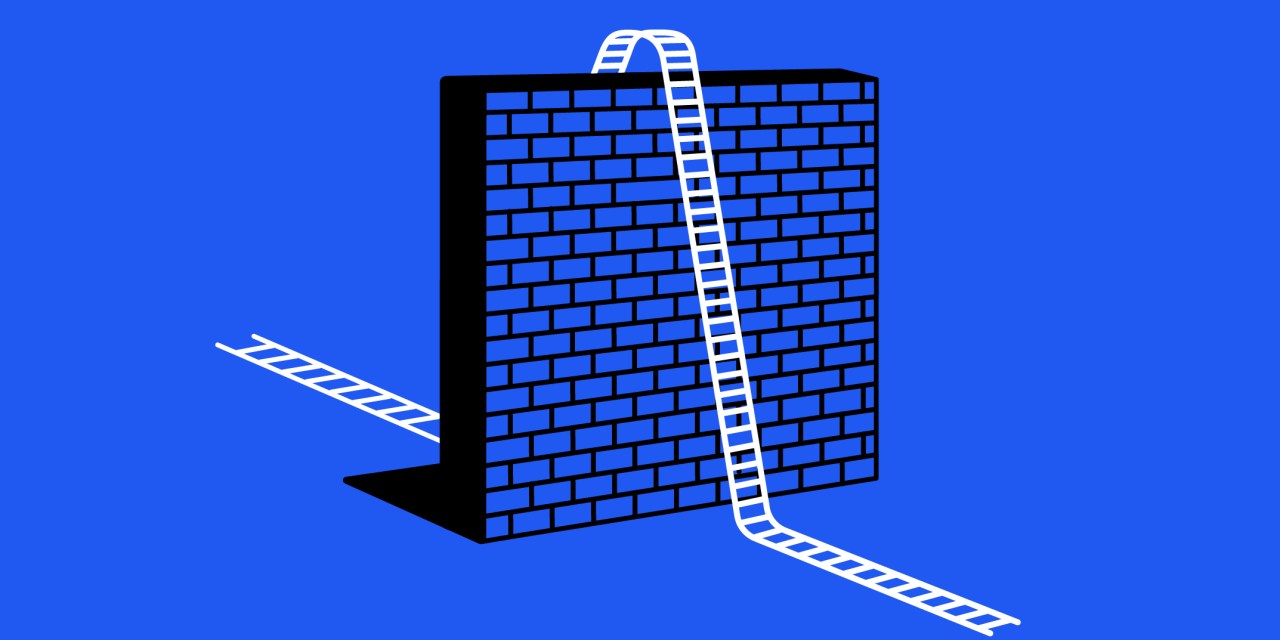 Ivy Liu
In theory, hybrid working is incredibly empowering for employees as it promises greater flexibility and autonomy. But it's difficult to get right. In practice, poorly coordinated efforts are causing them to fall short.
What's worse, those affected often suffer in silence, not raising their concerns, worried about repercussions.
For instance, New York-based finance administrator Stella — a pseudonym WorkLife agreed to — has become wholly demoralized by returning to the office. A toxic combination of poor coordination and miscommunication means that her teammates and colleagues are absent most of the time. "I'm so frustrated by the return-to-work policy that I've been close to resigning, but I'm in a catch-22 situation as my retirement is nearing," said the 61-year old. "I'm in a team of 10, but it feels like I'm an individual working by myself."
Stella explained that she is forced to go the office three days a week while the rest of her team need only work one day away from their homes. The message from management is mixed so staff are just doing what they please in view of the fact that work from home was not part of the company's DNA before, she added.
That's not the only issue. "There used to be a weekly team meeting over Zoom – at least then we were connecting and had the chance to collaborate – but that's now been scrapped," she added. "There's no immediate support, and when my manager goes on vacation I don't find out about it until I receive his generic out-of-office email reply."
That same manager cancelled a meeting Stella had organized, without telling her. The result of such poor communication has left her dumbfounded. "This lack of communication is crippling, dysfunctional and undercuts successful collaboration and spontaneous ideas," she added.
Beware unintended consequences
Mark Sands, an insolvency practitioner living in Brighton, England, fears that organizations didn't recognize – or even ignored – potential issues of hybrid working when exploring them last year. "My experiences during lockdown, with my former employer, alerted me to the challenges ahead," he said. "If we all use this new way of working without thought and planning, then the outcome will be worse for us all — and that may then mean that employers insist on office-based roles."
He is a fan of hybrid working though. "If a role required an entirely office-based approach, I would look elsewhere," Sands said. Still, the "unintended consequences" suffered in his old job offer a cautionary tale.
With a national role, pre-pandemic, he traveled the U.K. and regularly visited three offices. During the pandemic, Sands was keen to return to work. But when things began to open up he was allowed to attend just one of the three offices — the closest to his home — and only for one day a week, for fear of spreading coronavirus. "The problem was the colleagues I worked closely with were in other offices. The firm tried to coordinate who would be in the office and when, but in reality whenever I attended the local office, I was faced with a random sample of 20% — or fewer — colleagues. Frankly, I wondered why I was bothering."
"The 'hotelification' of the workplace is here — employees will treat offices differently because they are using them nomadically, booking in for a conscious stay. As such, they need to be beacons of warmth and hospitality to motivate them to come."
Tim Oldman, founder, and CEO of Leesman, which measures and analyzes employee workplace experience for organizations globally, also suspects leaders have not heeded the warnings about hybrid working miscommunication. As companies firm up their return-to-work or hybrid working policies, he believes coordination of team members should be top on the list of priorities.
"It's becoming obvious from our research that employees want post-pandemic workplaces built for 'connection' not singularly for the over-hyped 'collaboration,'" he said. "Doing that brilliantly will require facilitation and a degree of corralling or assistance to enable team members to use space configured as they want, when they want."
Responsibility and critical skills
Oldman stresses that three particular skills will prove critical within teams over the coming months, whether working in human resources, property or facilities management. First, data skills are a must. "You will need to measure and analyze what exactly is going on among your teams, from measuring their interactions to the optimal sizes of dining tables," he said.
"You will also need those who understand hospitality: the 'hotelification' of the workplace is here — employees will treat offices differently because they are using them nomadically, booking in for a conscious stay. As such, they need to be beacons of warmth and hospitality to motivate them to come."
Finally, a "seasoned communications expert" should be appointed to ensure employees have a smooth stay. "It doesn't matter where you are in the people-and-place equation, mastering communications is going to get harder as hybrid becomes more widely adopted," Oldman added.
So, whose responsibility is it to better coordinate when people are in the office to optimize collaboration, productivity, and efficiency?
"Primarily, it's every team leader's responsibility to ensure that their team is achieving their goals, including the goals they share with other teams," said George Karseras, a psychologist and author of "Build Better Teams: Creating Winning Teams in the Digital Age," published earlier this year.
"If office presence is compromising goal completion, it falls on them to go fix it with those with whom they share their goals," he added.
Karseras revealed that many companies he works with are "preoccupied with being proportionate and consistent in their policy-making" rather than thinking more strategically about coordinating teams. Therefore, to better manage hybrid working, there needs to be an open forum where individuals can share challenges and work out solutions.
"The real issue will be not so much messy coordination, but not enough feedback about messy coordination," said Karseras. "The winners will accept that mess is inevitable — but will be highly responsive to it and adapt quickly, primarily through feedback conversations."