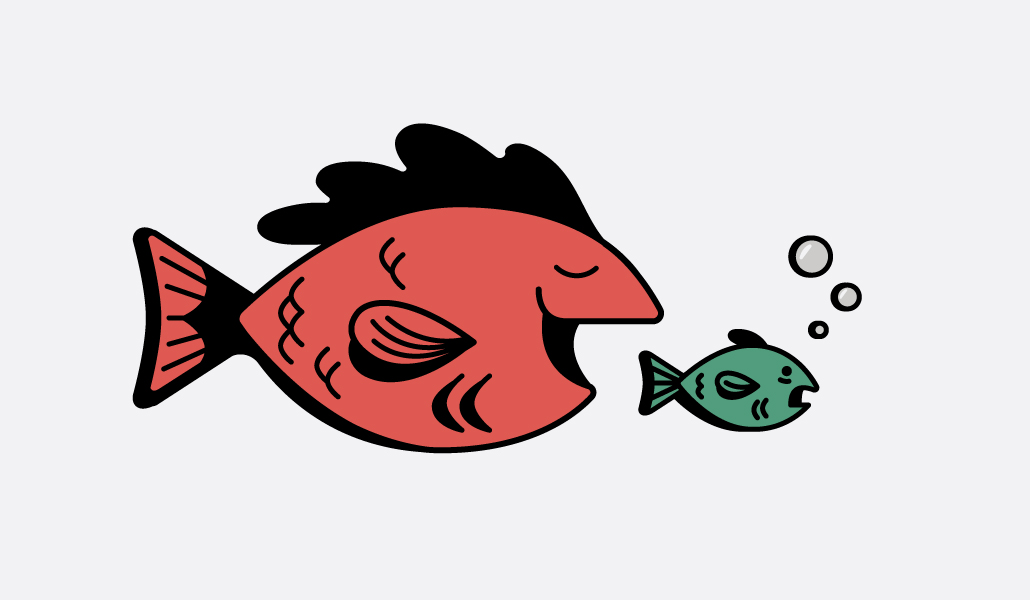 Ivy Liu
The purest distillation of Darwinism is "evolve or die." And following the acceleration of trends spurred by the coronavirus crisis, most business leaders have realized they must lasso and partner with specialists all over the planet to survive and thrive in the post-pandemic world.
Little wonder the value of the average merger and acquisition (M&A) deal in 2021 for the 10 highest deals in the U.K. was £3.3 billion ($3.9 billion), according to Office for National Statistics data — over five times more than the previous year's £600,000 ($716,000). In the U.S., the value of M&A deals amounted to roughly $212 billion in December 2021, with the acquisition of Time Warner by America Online deemed the largest all-time M&A deal in the U.S. in 2022, according to Statista. And globally, M&A volumes hit a record $5.9 trillion, up 62% on the 2020 figure, Dealogic data showed.
While transformation is necessary for growth, few welcome it. Change management is essential for the success — or failure — of the merging of companies. If not handled with sensitivity, a clash of ways of working and cultures can be toxic. For this reason, the word "tropicalization" is increasingly being used in business circles.
It sounds like a sun-bed business, so WTF is tropicalization?
In simple terms, tropicalization is the merging of company cultures — most of which now have hybrid working policies — across the globe. It is becoming a recognized business concept — and a vital one in the current M&A growth scenario, with organizations seeking to understand different work cultures and adapting strategies to new markets.
For Arnaud Créput, CEO of Equativ, which offers buy and sell-side advertising technology solutions, tropicalization refers to how "businesses adapt to the contexts and cultures of the countries they are active in." It also relates to how companies "adjust their internal values to account for the different cultures, languages, and customs of their employees."
Is tropicalization particularly tricky in 2022?
Yes. With business leaders searching out sector experts, rather than simply looking to consolidate markets and swallow competitors — or even if they are — their gaze is very much international. "With many businesses operating from global offices today, tropicalization is a vital part of the corporate landscape," said Créput. "There have been a huge number of M&As in recent years, so companies have to shift and evolve to cater to new employees, often from different regions and backgrounds."
Case in point: Equativ is a newly named umbrella brand, which incorporates Créput's former company — ad tech firm Smart AdServer — and two other recent ad tech acquisitions (DynAdmic and LiquidM.) Equativ has a presence in 14 countries and close to 500 employees. "It was important to us that we represented the true integration of our teams around the world under a single entity," he said.
In addition to the language and customs challenges presented by some multinational M&A deals, there is the complexity of handling hybrid working, which is enough of a headache for one company, never mind two — or more. And with the pressure to be a fast follower, if not a pioneer, the stakes of getting this right as quickly as possible are exceedingly high.
How important is getting this merging of cultures right, and fast?
Very important, according to Joanna Swash, group CEO of Moneypenny, a company based in the U.K. and U.S. that offers call answering and live chat services. The organization acquired businesses in the U.S. during the pandemic, and Swash advocates "global identification."
"An organization's agility begins with its culture, and culture is what sets you apart from the competition, which is critical to attract and retain top talent," she said. "In today's ever-changing business landscape, a solid, resilient culture can be the difference between sustained business growth or stagnation, leading to potential failure."
Swash stressed the benefits of embracing tropicalization. "Viewing your organization as global means that you are identifying and connecting with its purpose, and that doesn't alter whether you are in the U.K. or U.S., in my case," she added.
The Moneypenny group CEO warned that leaders will ignore regional and religious differences "at your peril," adding that it is easy for employees scattered around the globe to feel disconnected – more so if they are working remotely. "You and your team need to ensure that every individual understands how their contribution connects to the organization's larger goals," Swash said.
What are the top tips to achieve a successful tropicalization?
There's no denying a merging of cultures is far from straightforward. And tropicalization is a complicated process. "To ensure the integration goes as smoothly as possible, communication, rigorous planning, and continuous feedback are key," said Créput. He suggested businesses should empower the local decision-makers by setting out clearly defined roles for each employee, with minimal confusion.
"Most importantly, companies should start at the edges when gathering feedback. Communicate with regional and local office personnel first to determine any areas for improvement. Then work with central support functions to decide where to encourage tropicalization or centralization," added Créput.
Swash agrees that managing your company culture globally is a big challenge, but that reframing the task helps. To maximize the potential of quicker cohesion, this change management process should be viewed as an opportunity to share, learn and evolve, not just as a leader but as a business, Swash argued. "Uniting around a global purpose instills a global team spirit," she added.
Offering a final nugget of advice to improve the chances of tropicalization, she said: "Talk to your people, and engage with them, not just in creating new state-of-the-art offices, for example, but in identifying regional considerations." Besides, taking the time to understand regional nuances and customs can help with team bonding and shape culture.