Spaces
// May 28, 2020 ■ 4 min read
'A big part of this is social responsibility': How a Texas ad agency is returning to the office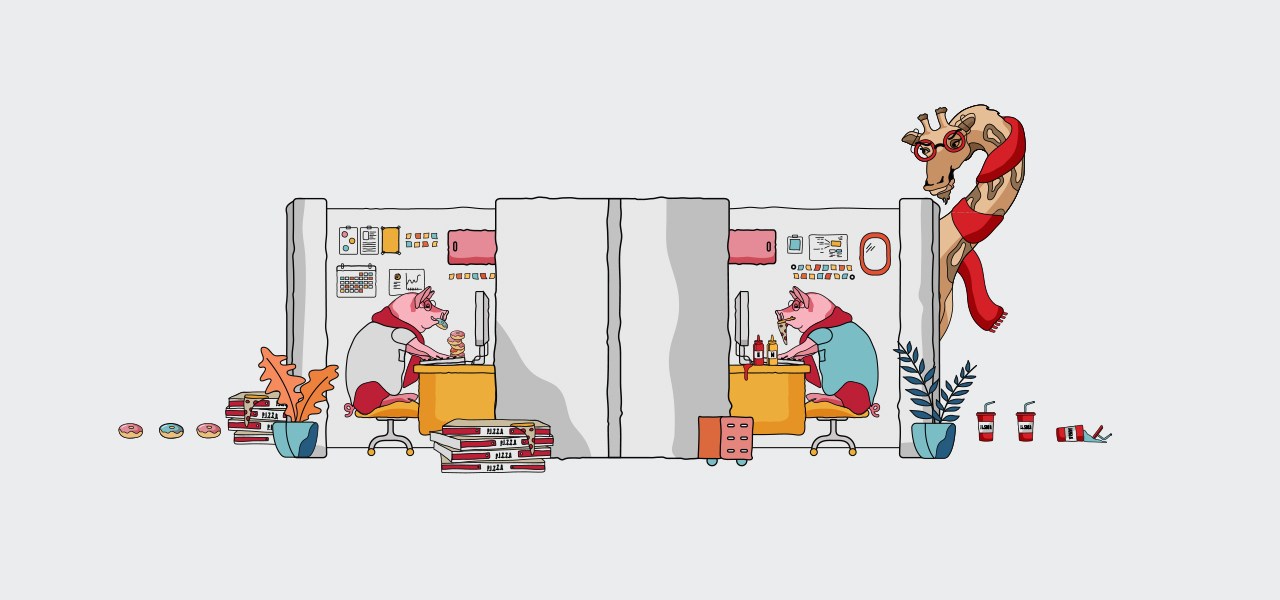 Yesterday, Dallas, Texas-based Arm Candy opened its office up for the first time since March 16. For the independent media agency's seven employees, going back into the office now that it's available again is entirely optional. Five of the seven employees returned to the office on the first day back.
"It's a stressful time and giving people the option to come in will positively impact how they approach the day," said John Lods, CEO of Arm Candy. "Knowing there's an alternative solution and you can come into the office if you want to, that's something people have been asking for. It's not about getting people in here but about making sure people are comfortable in whatever work environment they're in."
Across the country, as stay at home orders have been lifted in some states some agencies are working to figure out how to get employees back into office spaces safely. Doing so not only depends on where the agency is based but how many employees it has, whether or not it is part of a holding company and whether or not landlords will allow the agency to bring employees back if the agency doesn't own the building.
As agencies big and small look to figure out if or when they will reopen offices, Arm Candy is opening its doors.
"It's easier when you're smaller and independent," said Lods. "We can be a bit more flexible. It's easier for us to incorporate and execute policies that ensure everyone's safety. If I was running a 500-person agency, it would be a lot harder to execute something to this level."
To be able to open up again, Lods got the agency's landlord to give it additional space — at no extra cost as the shop runs some of the landlord's media — so that they could reposition desks to ensure there's at least six feet between each employee. The agency also extended the walls of its 1,000 foot space within a 9,500-square-foot office building and provided employees with masks, hand sanitizer and disinfectant wipes. It will also soon put up plexiglass dividers between each of the desks, all of which now face walls.
The agency spent between $200-$300 per person on supplies and plexiglass (the agency is waiting on the plexiglass to come in the mail to get it up). All told, getting the office ready cost a little over $2,000, according to Lods. The cost is worth it to Lods as he believes that the human interaction in-person helps people do their jobs better as well as improves their work-life balance. "[Advertising] is all about understanding human behavior and how we all interact," said Lods. "If we all work remotely it's hard to engage in a really deep dialogue or discussion format that generates those next leading ideas."
While at their desks, employees don't have to wear their masks but once they get up they're required to put them on. Meeting rooms are limited to no more than four people and employees are encouraged only to use them if truly necessary. As for the kitchen, employees now must put their dishes in the dishwasher immediately rather than letting anything sit in the sink.
"What we're emphasizing to everyone is to live as if you're living with your parents or grandparents [when in the office]," said Lods. "A big part of this is social responsibility. Anytime you expose yourself to the virus and come into work you're exposing everyone to what you exposed yourself to."
Interest in getting back to the office has come from all of the agency's employees, according to Lods as some have been living alone and want human interaction again and others have small children at home and want a space dedicated to work. Lods expects half of the agency's employees will come in and half will keep working from home. Should everyone opt to come back all the time, the agency might enlist a rotation where half of the employees come on certain days and the other half on the other days.
Despite the office being open again, client meetings will continue to happen virtually. There will also be a no outside visitors policy for the office.
Aside from boosting morale, opening the office again will help with employee communication, according to Lods. "There's still a lot of importance in communicating [in person]," said Lods. "Doing that virtually gets to you after a while. We're also potentially bringing on another team member and the on-boarding experience would be more challenging virtually. It's difficult to understand how someone else operates or make someone feel included in a virtual environment."
Overall, most agencies are taking a "cautious approach to returning to the workplace," Simon Fenwick, evp of talent, equity and inclusion for the 4A's, previously told Digiday. How and when to go back will vary by agency and market but most agencies planning to leave it up to the employees to decide if they want to come back in once that's a viable option, according to Nancy Hill, founder of The Media Sherpa and former 4A's president.