Spaces
// April 21, 2021 ■ 4 min read
Addressing the 'home-working isolation problem': Workspaces-on-demand are on the increase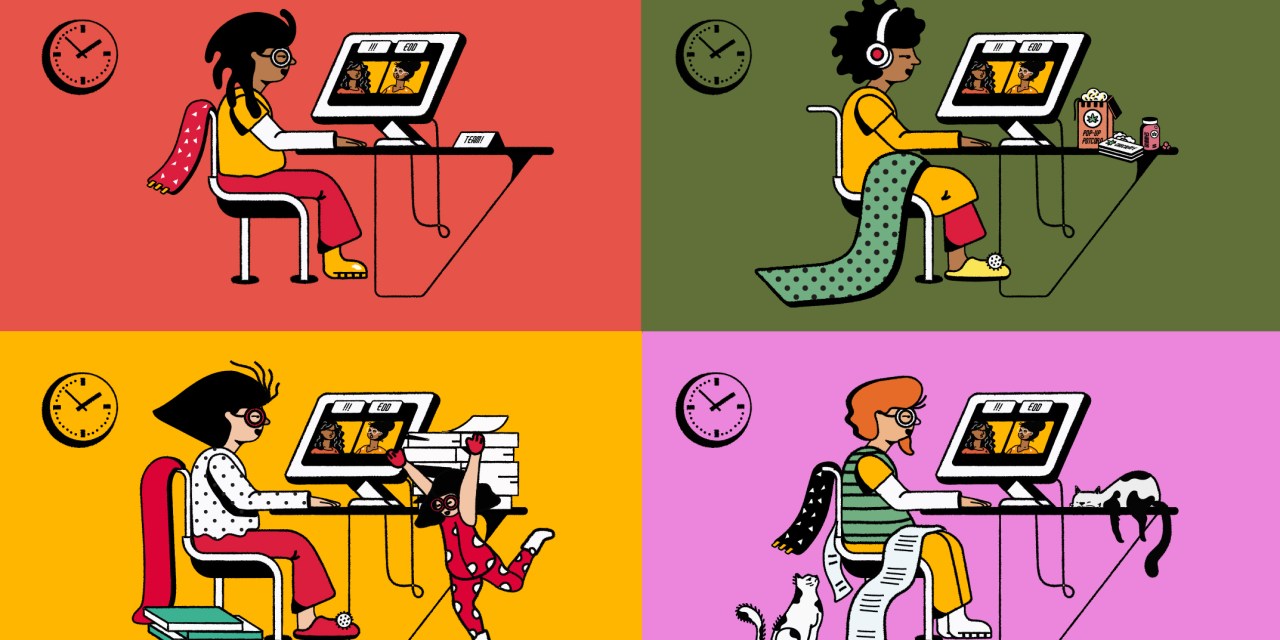 Co-working space budgets for individual employees will become a post-pandemic norm, according to a survey by WeWork. The companies already doing so have picked their partners based on location rather than pre-pandemic perks like on-tap beer and social gatherings.
Of the 1,000 c-suite executives WeWork surveyed, 76% said they plan to give their employees a stipend to work from home or a co-working space, despite 64% of the 1,000 employees surveyed saying they'd personally pay for access to office space in a location of their choice.
Location was the main motivator in determining a preferred space over other benefits, according to corporate users of co-working spaces across the media and marketing industry that Digiday spoke to for this article.
"The social aspects may become more important, but at the moment we're focusing on being convenient and useful," said Georgina Shipp, operations lead at advertising, media and music specialist Truant, which began funding co-working space for its staff last summer.
The London-based agency has forged an official partnership with Soho Works because of its footprint across the city. It's considering expanding into other membership spaces based on staff demand. Several staff members who live by the south coast of the U.K. have also been given the option of access to similar spaces in that area.
"Around half of the agency has made use of our co-working space. They speak of just having a break from being at home, enjoying seeing other co-workers in the spaces, and of the mental health benefits," said Shipp.
London and New York-based Capital Business Media, which publishes titles like Business Matters and Fund Manager Today, has funded co-working spaces for staff since it first adopted remote working in 2012 ahead of the London Olympics.
The company has a formal arrangement with workspace provider Regus, but it also encourages staff to support local spaces near their homes, dealing with contracts and payments directly or via an individual's company credit card. Staff, some of whom also live by the U.K. coast, want convenience, and the buzz of an office, according to Capital Business Media's managing director Richard Alvin.
Even with the company bearing this cost, Alvin believes hybrid working has made it more profitable through reduced office real-estate costs, increased productivity and greater staff retention. In turn it has been able to keep staff salaries above the market average and invest in more business innovation, he claimed.
"We've increased our turnover [sales] in the last year by 65%. Having more money and not just giving it to blue-chip landlords means we've got more resources to innovate and launch new brands, and make sure our staff have the best technology to do the best work possible," said Alvin.
"The main thing is to foster a culture which means all staff are working toward a common goal and wanting to do the best they can," he added.
International workspace aggregator app Desana is in talks with about 300 interested companies with the hope of converting them into long-term official partners. Founder Michael Cockburn expects companies implementing hybrid working for more than 60 people to sign co-working space partnerships, as managing ad hoc arrangements will become administratively unsustainable.
Alongside location, businesses are most interested in hearing about the health and safety status of the workspaces, both in terms of Covid-19 criteria but also general ergonomics, according to Cockburn.
"The main considerations now for using workspace on demand is the integrity of the offering, rather than on-site yoga sessions and free beer. That's not really the consideration for larger businesses, and you're not going to get away with an Ikea cafe chair," added Cockburn.
Naturally, there are exceptions. For workspace provider Huckletree, events, networking, workshops, yoga and fitness classes have been big draws for members which are fighting their way out of the pandemic, according to CEO and co-founder Gabriela Hersham.
"The companies who have recently joined us want a space that can bring meaningful conversations with creative companies around them, whether that be serial entrepreneurs or investors. They want programming to advance their business practically, like sessions on fundraising, agile mindset or how to build a B-Corp business," said Hersham.
Yet David Robinson, managing director at digital marketing agency Red Evolution, which has funded staff co-working spaces for the past five years, isn't convinced such add-ons are necessary.
"It's possible co-working spaces think too much about events, assuming their tenants need networking opportunities. Established businesses simply need a great space that's convenient and addresses the home-working isolation problem," he said.