Spaces
// March 3, 2023 ■ 5 min read
Can a 'signature scent' boost office appeal – or does it reek of desperation?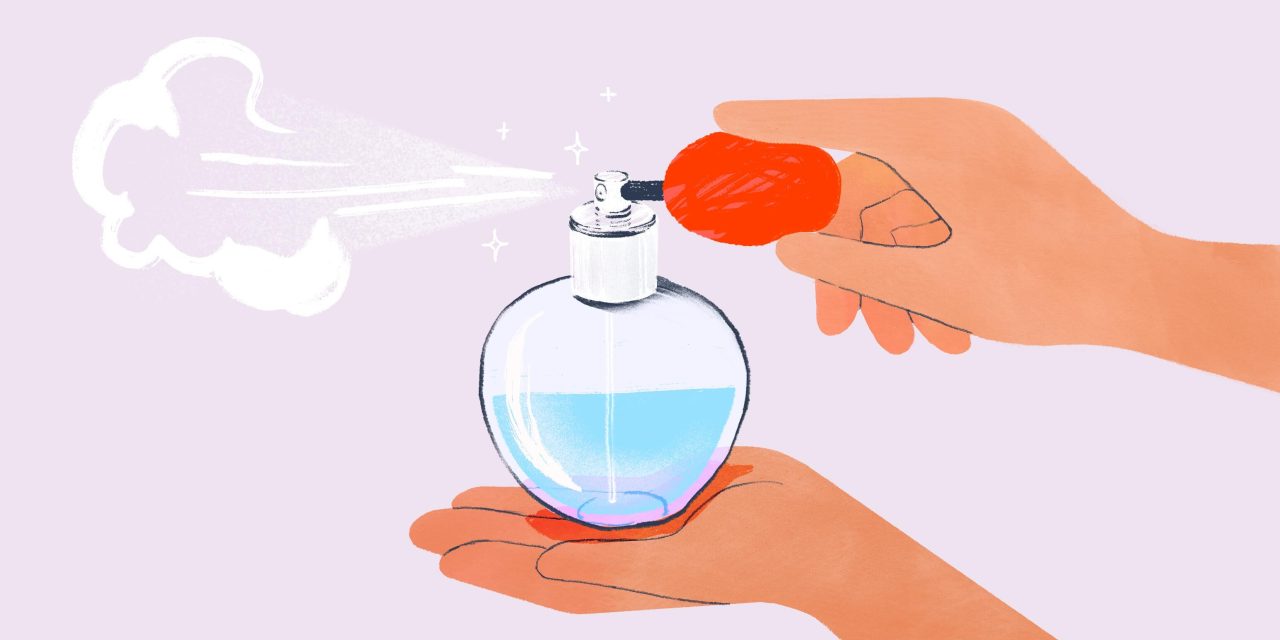 According to U.S. poet Diane Ackerman, "nothing is more memorable than a smell." She wrote: "One scent can be unexpected, momentary and fleeting, yet conjure up a childhood summer beside a lake in the mountains; another, a moonlit beach; a third, a family dinner of pot roast and sweet potatoes during a myrtle-mad August in a Midwestern town."
Perhaps leaders with a good nose for business have been reading Ackerman's A Natural History of the Senses. Scents are now being diffused into more workplaces – partly to attract employees and clients and develop positive brand associations. But while retailers, members clubs, and hotels have been wafting whiffs around for some time, does doing so in an office setting work, or does it, well, reek of desperation?
A smell can be incredibly potent for businesses, argued Emily Smith, COO of Argyll, a collection of 30 luxury workspaces in central London's most desirable locations. She would say that, considering Argyll recently lavished £27 million ($32 million) on refurbishing and modernizing a number of its properties to appeal to the well-heeled worker, post-pandemic. A vital element of the upgrade was the creation of a signature scent. Argyll No.3 – move over, Chanel No.5 – was produced by Azzi Glasser, "perfumer to the stars," and introduced earlier this year.
Smith explained that as Argyll is unbranded – at least from the outside of its buildings – it was essential to engage "every sense" of those who step through the doors and go beyond uniform look and feel. "We wanted to use the olfactory sense to create a consistent brand experience across our locations."
Considering Arygll's occupancy has been at "90% for the last six months" – a level not experienced since the early 2000s, during the dot-com boom – it's fair to say Smith is enjoying the sweet smell of success.
Diffused differentiator
Glasser, founder of The Perfumer's Story, has concocted customized scents for The Chiltern Firehouse and Annabel's, among others. She said that as demand for high-quality workplaces was "on the rise," office providers were "evolving [and] inspired by the amenities of luxury hotels." A signature smell can be a differentiator. "A scent like Argyll No.3 is the perfect tool to enhance the sophistication of a working environment," Glasser added.
Smith and Argyll CEO John Drover visited Glasser's north-London living room and, surrounded by "thousands of little bottles of specific smells," enjoyed a two-hour consultation to determine the kind of scent they desired. "We wanted something contemporary, homely, warming, and represented success," said Smith.
They tested dozens of scents, ranging from the smell of "old book" and "wet pavement," said Drover. After dismissing scents that were too floral, too citrusy, and so on, Glasser eventually had a better idea. Three months later, she summoned the Argyll team back to her home and presented five perfumes, the third of which had notes of laurel, vetiver and cedar, and everyone agreed it smelled the best – hence the name.
"It has helped update the image of a grey, corporate environment."
At all the refurbished offices, Argyll No.3 is diffused into communal areas, including receptions and lounges – but not in the actual office rooms. "Not everyone likes a scent, so we didn't want it to be overpowering to the point where people feel like it's on their clothes," said Smith.
It has proved remarkably popular. The formula for Argyll No.3 was also used to create hand soap in the bathrooms. "Some of the soap bottles have been pinched," said Drover, revealing that they are now screwed to the walls to reduce the temptation to steal. "It's a sign that people like the scent," he added. "Seriously, though, it has helped update the image of a grey, corporate environment."
Mind-altering smells
Jane Helliwell, founder of The Scent Styling Company, stressed the magic of a good smell. "Never underestimate the power of scent on a person's mood," she said. Further, certain fragrances can alter a worker's mindset. For instance, rosemary is known to have a positive effect on memory and alertness, said Helliwell. Meanwhile, lemon is "great for cognitive function." Jasmine is "energizing," and ginger helps fight fatigue and "enhances performance and productivity."
Delving deeper into the science of scent, Helliwell said: "We often process smells subconsciously. Our sense of smell is our most primitive sense, located in the brain's limbic system. When we inhale scent molecules, they travel up through the nose to the olfactory receptors and transmit information to the olfactory bulb."
"Using scent within a workplace has a positive outcome for all. The better something smells, the longer we want to be there."
Regarding how an organization should disseminate a scent throughout a workplace, Helliwell advised a diffuser, especially in high-footfall areas. Also, a signature scent might improve brand connectivity, but using suitable smells in certain areas could make better business sense, especially in boosting the productivity levels of workers. "Using different scents in different zones is beneficial, uplifting and energizing at people's desks and more stress relieving in relaxing areas such as staff rooms and lounges," she said.
Ultimately, it's a smart move, Helliwell concluded. "Using scent within a workplace has a positive outcome for all. The better something smells, the longer we want to be there."
However, before leaders rush to their nearest perfumer, Sarah Holland, a media strategist at U.K. brand design PR agency Red Setter, offered a word of warning. "Any companies considering introducing scents to the workplace should do so with inclusivity in mind," she urged. "Folks that often get left out of workplace design are those with invisible disabilities and conditions."
Holland said that strong smells often induced migraines for her. "Scent can have a powerful impact and is a known trigger for headaches in people prone to them, even those without underlying conditions."
She added: "Introducing luscious scents to an office seems like a harmless way to make the space more enticing in our hybrid working culture, but it could have a real impact on certain workers."