Spaces
// March 21, 2022 ■ 11 min read
'Onsite is the new offsite': Offices aren't dead, they're for 'milestone moments'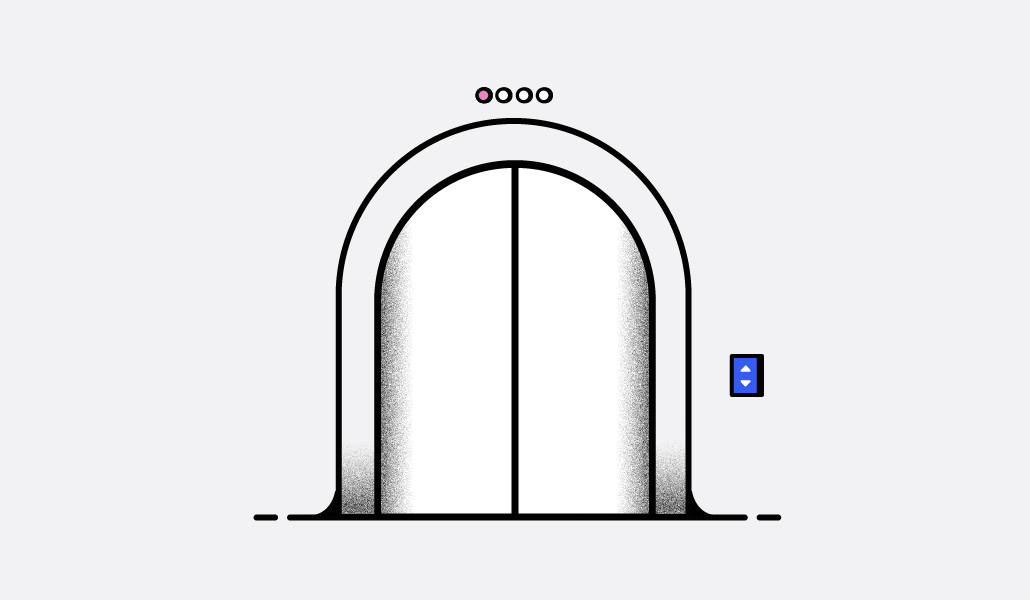 When PagerDuty's product and engineering leadership team arrived at their San Francisco headquarters recently to meet with counterparts from the newly acquired Catalytic, their agenda was clear: Build connections, collaborate and plan.
Just a few months ago, the meeting would've happened virtually. All the necessary work would have been accomplished, but it would've been tough to build meaningful relationships with these new colleagues.
Although employees have proven they can get the job done from anywhere, the office still plays a vital role: bonding, collaborating, training and strategy sessions. This is especially true since the dire safety concerns of Covid-19 have subsided.
"Those interactive sessions are driving people into the office," said Nathan Manuel, a senior director of workplace experience at the digital operations management platform PagerDuty.
Bernard Coleman of Gusto put a finer point on it. "Onsite is the new offsite," said Coleman, chief diversity and engagement officer at the cloud-based HR management platform.
Enter the zone
PagerDuty reconfigured its 60,000 square foot SoMa office to facilitate collaboration. About 33% of the 380 desks were removed to create seven 'zones' for specific needs like casual gatherings, informal meeting spaces with long tables, a Zoom-friendly studio space and secure rooms necessary for confidential work.
"Before the pandemic, the requirement was to have as many desks as the fire department would allow," Manuel said. "That doesn't have the same value today."
While some bosses are mandating their people return to five day in-person work weeks, most employers know that isn't what their workforces want. After surveying their staff ad nauseum for the last two years, employers learned most want a few days back to connect with colleagues and work on projects that are easier to do together. PagerDuty allows its employees to choose when and if they want to come in.
Employers are heeding that request, a result of the challenges they're having in attracting and retaining talent in a tight job market. A January PwC survey found 43% of respondents offer hybrid work models and 30% have made remote work permanent in roles that allow for it.
Figuring out which roles allow for hybrid work is a key to its success. At GOJO Industries, best known as the maker of Purell, HR studied that question for a year, examining each job description and in consultation with leadership and industry experts, designed profiles that fit into four categories of work: mostly virtual, blended monthly, blended weekly and mostly on-site.
Their driving questions: What are the different types of work that need to happen? Where and how can that work best happen?
"We were able to throw away all the old constructs that everything needs to happen in the office," said Zach Wemple, GOJO's chief human resources officer.
The office as collaboration hub
Their research showed there are two types of work best done in-office. One is site-specific like the research and development teams that require labs. The second is "milestone moments" such as launching a new project, multi-hour strategy sessions, group training, team building and portions of onboarding new employees.
"It's where there's an intersection of really important work and team building," Wemple said. "In that sense it almost turns the workplace into a collaboration hub."
That philosophy required changes to the Akron, Ohio campus. The building never had offices — even senior leadership sat at open workspaces. Many of them were removed and replaced with collaboration spaces that enable multiple people to gather around a table or huddle at an e-white board.
Peter Miscovich, managing director of strategy and innovation in JLL Consulting's work dynamics practice, is a long-time advocate of hybrid work. Throughout the last two years he's advised clients on how to evolve their physical space to fit changing needs. Some are going all out, fully embracing the office as gathering place, installing 5G throughout for Saturday movie nights. Others are exploring how best to accommodate the need for in-person and at-home work.
One client has a particularly unique setup: The research and development team meets at the office from 8 a.m. to noon daily for lab work and then heads home for individual time.
"Now we're in an awkward transition phase," said Miscovich, a co-author of "The Workplace You Need Now: Shaping Spaces for the Future of Work." "But if they're going to come back, it's got to be for a peak experience. There's a value proposition and it's going to keep evolving."
At home participant
Employers recognize there will always be team members who can't join in-person, so many are experimenting with technology to accommodate them. GOJO recently tested this at an on-site for the human resources and organizational development leadership team. It was the first time the most had seen each other in-person in six months.
Of the 40-member team, 36 attended in-person and four joined virtually via a giant screen set up in the room. The DEI leader facilitated an exercise that exemplified how people can feel left out.
Everyone in-person was asked to stand in a circle. The facilitator asked a series of personal and professional questions such as, 'Do you drink coffee in the morning.' Those that do, took a step in, those that don't took a step back. Meanwhile, another facilitator monitored the four on video and alerted the group when they had something to add.
"It was so much more powerful to do in-person," Wemple said. "I reached out to those four individuals afterwards, and they felt like they were able to participate as fully as those folks who were in the room. With just a little bit of intention and a little bit of technology enablement, we were able to create the experience that we wanted to have."
3 Questions: Grace Francis, global chief creative and design officer, WONGDOODY
Where is the ad industry right now in terms of inclusion and acceptance for trans and nonbinary people such as yourself?
I think there's always a long way to go, because any organized body is designed for one group of people, and I don't fit within that group of people. But I do think creative industries especially tend to be the ones to break the rules first and tend to be the ones that allow us to authentically present. So, I think there has to be trust on both sides. What I have seen in the last year or two is many people who are trans or nonbinary choosing to share that information more freely at work, because they know work is a space they can share it, where previously they've chosen not to give that information, or they've been very wary about who can have that information. And for me, that is a sign of progress. We also have to remember that I'm talking to you from a great deal of privilege, because here I am, I'm white, I'm able-bodied, I'm sitting in this really lovely apartment. You know, I have lots of different privilege … and what I would like to see is more people coming into the industry who don't just have that stack of privilege.
Do you still find yourself in situations in the workplace where you have awkward conversations with colleagues who aren't sure how to address you or aren't sure how to behave around you?
Yeah, absolutely. I think it's useful to remember that any company is just made up of members of society, so you're going to get people with radically different views, and you're going to get people with radically different knowledge levels. What I find is, good intent goes an incredibly long way, and I'd rather someone ask me a question than not ask me a question. In fact, the whole of my leadership career, I've felt it's particularly important to say to people: ask the awkward question. If you want to know what bathroom I'm going to use when I turn up to work, just ask me, it's OK. And that permission means that we're seeing each other as humans, as individuals. I think the other thing to bear in mind is, you know, when I sit across from someone at a table, I've got an internal perception of what's going on. I may feel like it's not going well. Maybe that's to do with my gender identity. Maybe it's to do with what I've said in the meeting, or maybe it's to do with a shirt I'm wearing. And until I vocally ask for confirmation — what's happening? — it's really easy to get caught up in your own head.
We've seen study after study revealing the disconnect between DE&I as an objective and employers having actual success with it. How do you think the business can expand its horizons in terms of seeking talent?
I think it's the space between experience and identity. A lot of organizations are now saying, we'd love to see people from diverse backgrounds, but [regarding] experience, we need you to have been in a world-class agency that themselves don't have any people who are diverse in them. So that is exactly our trap. We need to break away from fishing in the same pool all the time, and I think we need to take chances and risks. What does it mean to employ someone who's never been part of our industry? That's probably, ironically, the easiest to do in the creative space, because creativity checks lots of forms. It might be harder to do if you're an account manager, because you're expected to know the rules and what is and isn't likely to succeed, and you've got different targets — but we have to start doing it. And I think some of that will happen as people like me are in positions of power rather than positions of influence, and that's very exciting. The more times I look around and see other people [like me] with c-suite titles, that has to [lead to] greater freedom and a different point of view. — Tony Case
By the numbers
32% of 283 business leaders surveyed say their workplace has no vaccine mandate and no testing requirement for on-site employees. 18% said they will test unvaccinated and partially vaccinated employees on a weekly basis. [Source of Data: Gartner's Managing Reopening Plans and Retaining Talent Amid New COVID-19 Variants and the Great Resignation]
57% of the 501 HR professionals surveyed by Care.com plan to prioritize childcare and 51% senior care more in 2022, with more employers shifting towards favoring flexible vs. on-site childcare offerings. 90% report that childcare benefits have a positive impact on talent recruitment/retention (equal to retirement plans, and slightly out-performing even paid time off and health insurance), and 86% report the same for senior care.[Source of Data: Care.com's Future of Benefits Report.]
41% of those dog parents returning to work said that they'll miss their dogs even more than their kids or spouses. Out of those new dog parents, 76% are nervous about pet care challenges upon returning to work in- person. [Source: Wag!]
What else we've covered
On a seemingly average Wednesday evening, employees at Warsaw-based Predica, a cloud security and data analytics company, stayed in the office until well past midnight, chatting, eating and playing board games. Except this was not your average Wednesday evening. Predica teams had been socializing not so much with each other, but with the 25 refugees from Ukraine using the office as temporary accommodation before heading to the next semi-permanent, or perhaps even permanent, destination, in Poland or another European country.
Bosses are talking a good game when it comes to addressing the yawning pay gap between women and men. And it's starting to show results according to various reports, albeit slowly. In new research, 66% of 5,500 companies surveyed by compensation data firm Payscale, said they plan to conduct a "pay equity analysis" in 2022. That's a 20% boost over last year.
Like so many other workers, Valerie Junger joined the advertising technology firm Quantcast remotely, in the midst of the pandemic last summer. That gave her a unique perspective since she too was experiencing the awkwardness of onboarding at a new company from her home. Unlike the rest of the team, Junger, as Chief People Officer, has the power to use her personal experiences to make its transition to hybrid work as seamless as possible for the masses. Still, these are new times.
The events of the last two years have necessitated the acceleration of a multitude of work-related trends, but the erosion of the command-and-control leadership is arguably the most significant. A decade ago, "The How Report," published by LRN, surveyed 16,000 employees in 17 countries and concluded that 97% adhered to a command-and-control model. Four years later, in 2016, the figure in a follow-up survey was 92%. So what is the percentage likely to be in 2022, post-pandemic?
It's one of today's most visible social movements: People who are turning 50, realizing they may well live another 40 years or more, are plotting for and flourishing in the second half of their lives. This revolution is empowering people entering what used to be known as the "golden years" to start new pastimes, new relationships — and yes, whole new careers. Michael Clinton, the longtime president and publishing director of Hearst Magazines, home of titles like Cosmopolitan, Harper's Bazaar and Good Housekeeping, is one of those who has reinvented himself.
Shawn Reed spent years as a handler of explosive detector dogs. His first job was a tour of duty in the army in Iraq, and when he returned, he joined a private firm training handlers and dogs to protect sites such as the U.S. Embassy in Kabul, Afghanistan. So when he got a call from a colleague last spring asking if he'd be interested in joining a team using dogs to identify Covid-19 he was skeptical but intrigued.