Spaces
// February 2, 2022 ■ 4 min read
Soaring living costs threaten to slow hybrid-working revolution and increase staff churn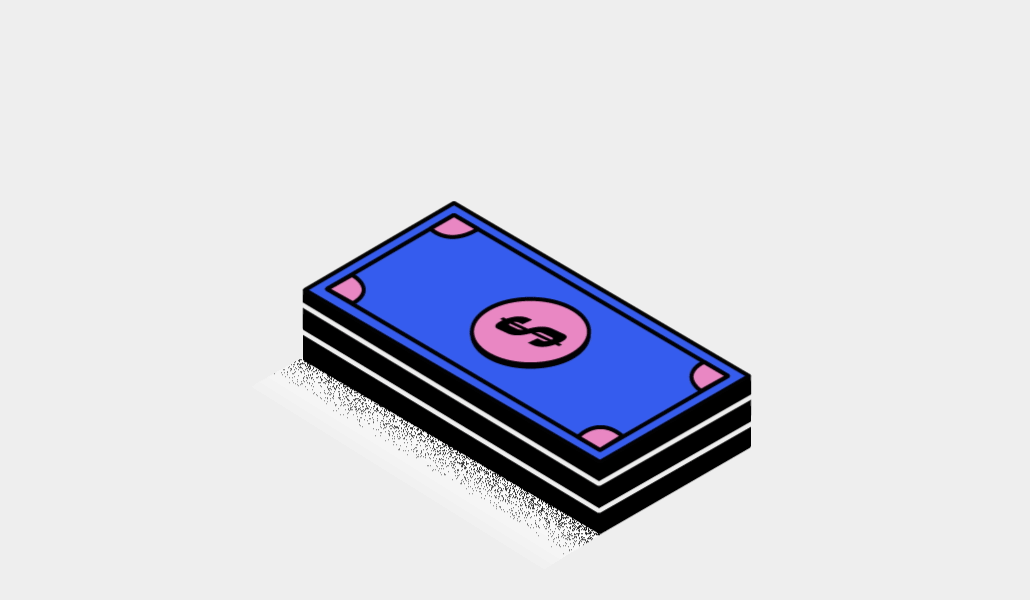 Illustrated by Ivy Liu
The rising cost of living could scupper the hybrid working revolution as some employees look to return to the office to reduce their household bills.
As prices soar at their fastest level for decades in the U.S. and Europe, some staff may abandon home working to cut surging costs on heating and food, for example.
U.S. natural gas prices have more than tripled since October 2020, while the U.K.'s Office for National Statistics said the cost of living is increasing at its fastest rate in 30 years. Energy bills in the U.K. are expected to rise by an average 50% by April. It's an issue that may reportedly worsen should Russia retaliate to proposed sanctions made by the U.S., U.K. and European Union — to deter it from invading Ukraine — by choking gas supplies to those markets.
When staff work in an office they are not paying to heat their homes during the day, while food is often subsidised or even free in workplace restaurants. For those who live close to their work and do not commute long distances, returning to their office could make financial sense.
Research by Electric Radiators Direct in the U.K. discovered that more than one-fifth of home workers are not turning on the heating this winter due to higher energy bills. The study also found that 49% of people who had worked at home in the last six months of 2021 are now considering working in the office more often as commuting would be cheaper than the expected additional energy costs.
Ignoring staff worries over the rising cost of living could impact on employee relations, productivity and even raise employment law issues.
Specialist lawyers warn of potential trouble ahead if companies have downsized during the pandemic to save money and are unable to accommodate staff who now want to come in. Employees may not be pleased to be told they have to work from home and take the financial hit on their bills because desk space is limited.
"If your employer is insisting you work remotely and it is not safe there could be an OSHA violation. At the moment you cannot force your employer to let you back to the office."
Nicholas Woodfield, a principal at The Employment Law Group P.C. based in Washington D.C., is not yet aware of any state where additional payments are being made to people working remotely and facing higher household bills.
During the pandemic, some employers have contributed money to improve home workers' internet connection or office equipment. Could extra support to cover rising energy and food bills be next?
"All of this is new ground and may come under Occupational Safety and Health Administration (OSHA) regulation which insists that a workplace is safe," said Woodfield. "If your employer is insisting you work remotely and it is not safe there could be an OSHA violation. At the moment you cannot force your employer to let you back to the office."
What happens next could depend on the type of employment contracts people have. In the U.K. employees have unfair dismissal rights whereas in the U.S. the principle of the Employment At Will labor law means workers can be in a less secure position.
In some European jurisdictions there is a right to work from the office, but this is not the case in the U.K.
Audrey Williams, employment law expert at Keystone Law in London, said an employer's willingness to contribute towards the rising costs for home workers will also depend on company culture.
"It would be unusual, especially on food costs, but an employer can agree to increase pay in the usual way or agree on a work from home allowance," she said. "Those not working from home may regard this as unfair and if disparities in pay arise, this could lead to claims of discrimination or pay inequalities."
She added: "Employers are looking to reduce their own energy costs and make other savings such as downsizing so they may need to reassess work locations. Any changes to the place of work should be done reasonably."
Marian Bloodworth, an employment law partner at Deloitte Legal said that if an employee's contract has not been formally changed to designate their home as the place of work, then they remain entitled to work from their employer's premises.
"Companies that are generous to their staff and help during a crisis, retain top talent and attract new people who are vital to help them grow."
"Potential disagreements around breach of contract could lead to arguments around constructive unfair dismissal," she said. "A more likely risk is that employees who feel disadvantaged by the decision may lack engagement, show a drop in productivity and ultimately seek to leave the company. This could result in reputational damage to the organization, not to mention an increase in recruitment time and cost."
One man who feels employers should help with rising household bills if people are being asked to work from home is Chris Dyer, CEO at California-based background checks company PeopleG2 which is a fully remote-working organization.
"Beyond any legal requirement, savvy companies are shifting the costs of traditional office space back to help their employees," he said. "Companies that are generous to their staff and help during a crisis, retain top talent and attract new people who are vital to help them grow."