Spaces
// January 20, 2022 ■ 4 min read
The Donut Revolution: The idea of a full return to the office is probably dead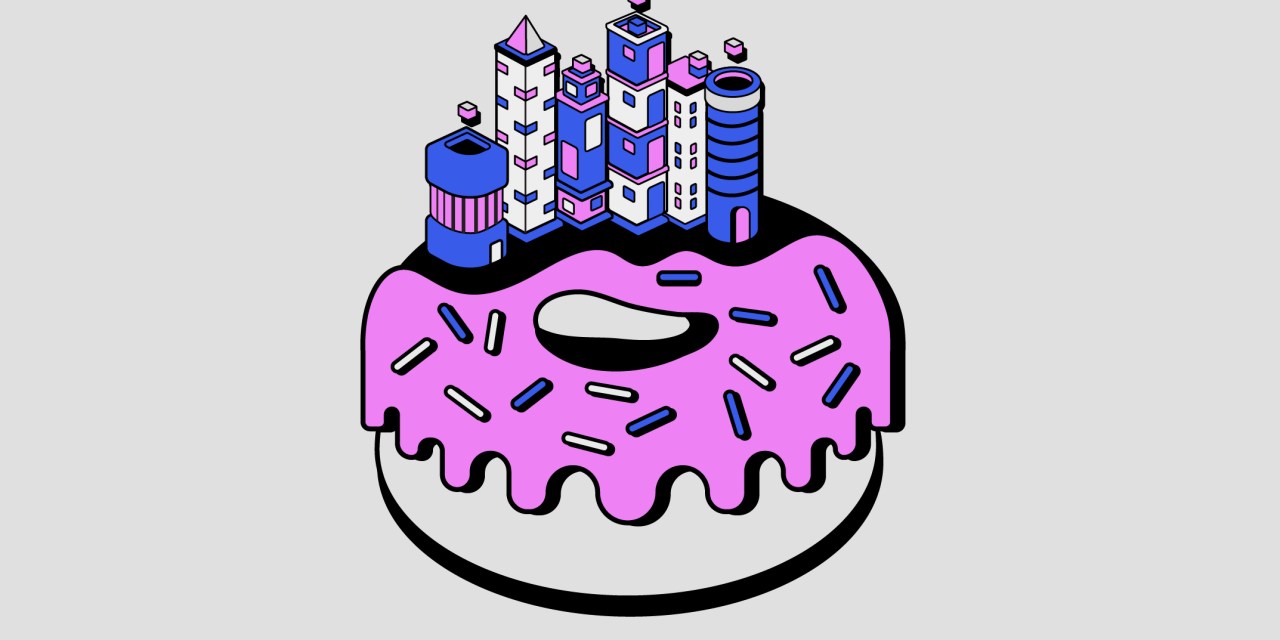 Ivy Liu
A new world war fought against a virus could have as profound an impact on the American workplace as the last world war fought against fascism. Fueled by the Covid-19 pandemic, office workers in big cities are departing from their familiar workplaces in droves — carving out a donut hole in the central business districts of major metropolises.
The phenomenon, labeled the "Donut Effect", was first described in a working paper for the National Bureau of Economic Research last year. Co-author economics professor Nicholas Bloom of Stanford University wrote that in the pandemic people have migrated away from dense city centers towards lower density areas on the outskirts of cities — hollowing out the city center and the rise of surrounding suburbs like the shape of a donut.
Professor Bloom asserted in the report that the top 12 cities in America have experienced net population and business outflows amounting to about 15% of pre-pandemic levels. At the same time, Bloom wrote that the surge in work-from-home employees was leading to "dramatically increased rents and home prices in the suburbs."
While the report was released last year, it's now taking on new life as more businesses are starting to reveal the upsides of having switched their city offices in favor of the suburbs. EMG Concepts International, a marketing agency with a Fortune 500 client roster, is among those to be reaping the benefits and cost savings of embracing the trend.
EMG, established in 2001, believed a New York City presence was necessary for credibility and to be close to big corporate clients. But to confront Covid-19 the firm built an internal app to expand into new markets without a physical corporate presence.
EMG's evp Vanessa Barrera said these moves have been a boon to the bottom line. "Operating in the suburbs and/or remotely in select markets can easily represent a 35% savings in overhead costs," she said.
Barrera credits lower office rents, insurance premiums, maintenance fees, and, in some cases, lower taxes as key factors. "The savings continue to drive our profits margins and allow us to run a more strategic business operation," she explained.
"The most reluctant [employers] to face the new reality are going to experience significant pain to catch up. Many may close barn doors after the horses have bolted."
Millions of Americans had put down roots in major metropolitan areas across the century-long period from the Industrial Revolution through to the post-WWII era. The industrial and technological upheavals that exploded in the U.S. produced an historic first — both population and income soared at the same time.
The growth of modern industry led to massive urbanization and the rise of new great cities, as huge numbers of people migrated from rural communities into urban areas. At the dawn of the 19th Century only about 3% of the world's population lived in cities. By the year 2001, that figure approached 50%, according to the Population Reference Bureau.
Now, a reversal could be in the offing experts say. Remote work is set to accelerate and become a more permanent fixture of white-collar jobs.
Employment opportunities specified as remote receive 300% more applicants than jobs that are not, according to job site ZipRecruiters' analysis of the numbers. The company's labor economist Julie Pollack said: "The most reluctant [employers] to face the new reality are going to experience significant pain to catch up. Many may close barn doors after the horses have bolted."
"This is an underlying permanent shift that people are not taking seriously enough," said Marc Cenedella, CEO of the online jobs search service Ladders. "It's the largest change in American working and living arrangements since World War II. Since people can work from anywhere, they can live anywhere, which will have a fundamental long-term impact on everything."
"It's the largest change in American working and living arrangements since World War II."
Stanford's Professor Bloom, who has studied working from home for almost 20 years, breaks down the pandemic-influenced categories of U.S. employees into three tiers: 50% who work fully in person; 40% who work a hybrid of home and office; and 10% who are fully remote. He argues that since hybrid employees are typically in the office three days a week, longer commutes from the suburbs are more tolerable. He has long declared that: "The idea of a full return [to the office] is dead."
If that is the case, the finances of big cities are likely to be upended. In his Donut Effect Study, Bloom also referenced additional 2021 research that showed a potential $10 billion yearly hit on New York City — which he attributed to factors like reduced consumer retail spending, fewer hotel visits and the loss of high earners living in the city.
Before the pandemic, Bloom said the 2.3 million people who commuted to work Manhattan daily, spent an average of $238 a week near their offices.
A New York City Partnership survey in November showed just 28% of Manhattan workers were back at their desks on an average workday.
Meanwhile, the National Bureau of Economic Research estimates that more than one in three jobs in the U.S. could be performed entirely at home right now.