Spaces
// March 22, 2022 ■ 4 min read
Why companies supporting employees taking in Ukrainian refugees are offering more than just money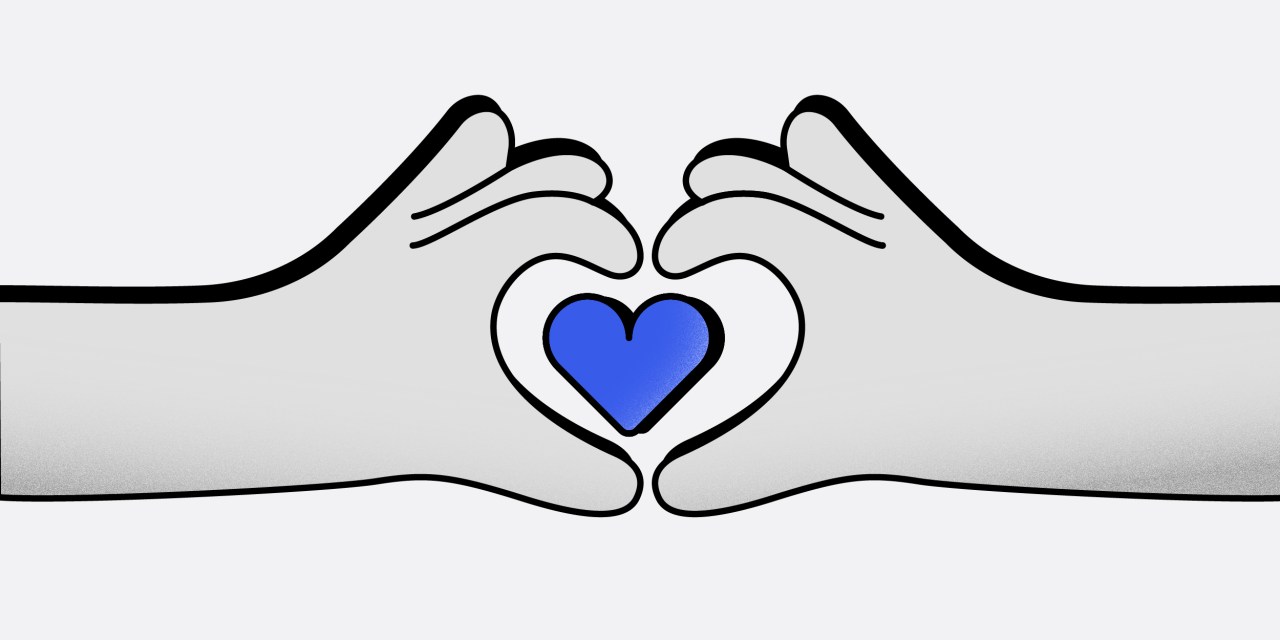 Ivy Liu
Booking countless onward journeys, visiting the emergency room in the middle of the night and sleeping in her home office has become the norm for Bucharest-based Theodora Gatin, who has so far taken four Ukrainian families into her two-bedroom apartment over the past two weeks. These are just some of the 43,000 refugees who crossed the border into Romania within the first 72 hours of the Russian invasion.
That number is said to have nearly doubled by the second week of March, quickly filling government refugee shelters and the free hotel rooms provided by the Romanian Hotel Industry Federation. Private citizens like Gatin are stepping up in their thousands to take in the 500,000 Ukrainians the Romanian government has said it's prepared to receive.
Employers must be ready to offer not just financial, but emotional and practical support, as employees playing host experience such a significant upheaval. Gatin, co-founder and head of brand and marketing at remote jobs platform Growmotely, has received donations from the company's CEO and colleagues, primarily for essentials like food and clothing, but also to fund transport to destinations like Austria, Germany, Italy and the Czech Republic, where relatives await.
While Gatin modestly believes her contribution so far has been small and simply common sense, the pressure it puts on her and other refugee hosts shouldn't be underestimated. But she credits a combination of remote working, an asynchronous working pattern, and a highly empathetic, collaborative and intelligent company culture for helping her keep everything together.
"Being able to work remotely, and be at home and attend to their needs is a big plus. And then because we are a fully asynchronous company, which means we don't have fixed hours, I've been able to adjust my working schedule to work early in the mornings, or late at night," Gatin told WorkLife from her apartment in the Romanian capital.
"The other layer that is super valuable in our company is that there's so much space to accommodate different kinds of life events that we go through. I could feel the support of the team to prioritize the people that I was taking care of, so everybody pitches in to help me carry the workload.
"It is a challenging situation, but I feel like I have the resources built in to be able to show up for this situation, and hold space for the people that I am hosting — and not get into a really emotional state and freak out."
Similarly, hackajob, a tech talent platform which splits its operations between London and Iasi, a city in Romania's east near the Moldovan border, has around five Romanian employees who are taking in refugees from Ukraine. The company has set up a fund for employees to offset any expenses of accommodating the refugees, as well as to provide direct aid to the influx of refugees to the city, such as transport to Bucharest or other European destinations, clothing, medicine, bedding, toiletries and children's supplies.
Most notably though, is the offer of additional personal time off to employees hosting refugees. While no one has yet taken it up, co-founder and CEO Mark Chaffey said it was important to bolster financial support with empathy.
"Some of our team members are young and will have never seen anything like this before. It will be taking a toll on all our staff. Everyone will have their own way of dealing with it, but we need to be really sensitive and mindful, and offer whatever support we can," said Chaffey, speaking from Iasi during a scheduled visit from London.
But a longer term shift is playing out beyond the humanitarian aspect of this particular conflict, and beyond what both Growmotely and hackajob are looking at in terms of ongoing support for Ukraine that is sustainable from both a financial and people perspective.
As companies become more remote and more global, the awareness of the role they play in mitigating the fallout of international conflicts will become stark and inevitable, Growmotely's Gatin argues. That's why Growmotely has set up its Global Emergencies Initiative, so dedicated resources are available for future crises, with the belief that a heightened awareness of global issues, and compassion for the people affected, will be what drives business leadership and culture into the future.
"Working in a global team, you get more intimate with global events. You have more awareness of what is happening because you have close contact with somebody who is affected, and it's very different to just reading about it in the news. It becomes harder to disassociate," Gatin said.
"Companies are powerful and have the opportunity to be stewards of change. The company of the future is almost a variation of a family support system, where people are not only supported financially, but their personal growth is supported. Companies have a duty to hold society and feed positive change. Otherwise, it shouldn't exist."