Spaces
// March 23, 2022 ■ 4 min read
WTF is 'hotelification' and how can companies cash in on the workplace trend?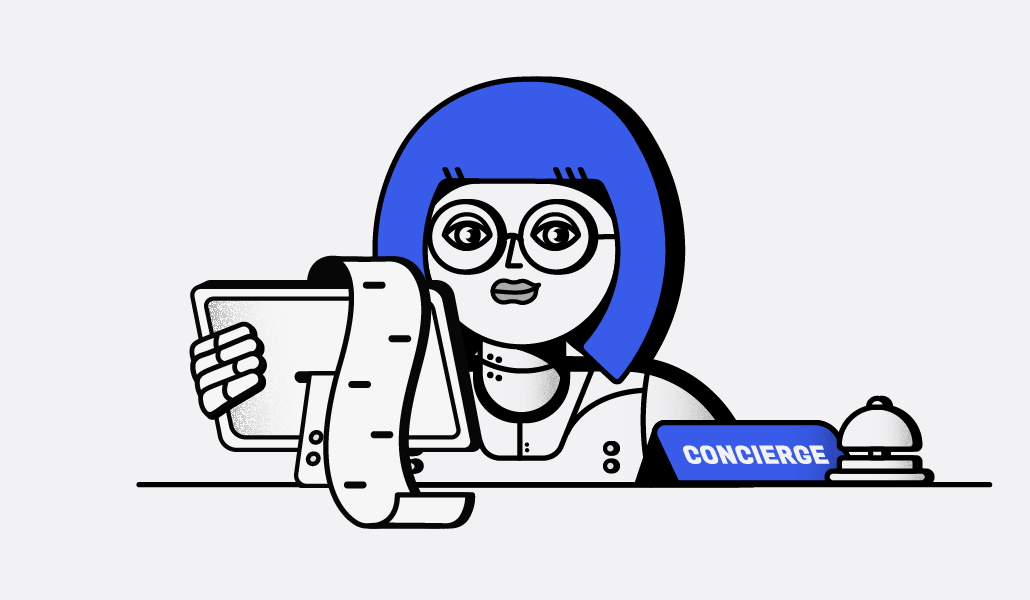 Ivy Liu
If you've never before heard of "hotelification," you might think it sounds like a workplace provider's take on a famous Red Hot Chili Peppers album — and perhaps that's a pretty accurate description. Joking aside, here follows an explanation about what it is and why it matters without referring to popular U.S. rock bands.
What exactly is workplace hotelification?
"The 'hotelification' [the repositioning of residential, retail and office space] of the workplace is here," declared Tim Oldman, founder and CEO of Leesman, which measures and analyzes employee workplace experience for organizations globally, in a recent WorkLife article. "Employees will treat offices differently because they are using them nomadically, booking in for a conscious stay," he explained. "As such, they need to be beacons of warmth and hospitality to motivate them to come."
Oldman argues that, post-pandemic, a parallel can be drawn between hotels and offices regarding the rules of engagement with those who frequent them. While a hotel costs substantially more than a night at home, there are, he said, "things that make the cost acceptable: staff tending to your whims, pressed linen bedsheets, complimentary toiletries and fluffy bathrobes." And the more pampered the visitors, the more respectful and engaged they are.
"Employees will treat offices differently because they are using them nomadically, booking in for a conscious stay. As such, they need to be beacons of warmth and hospitality to motivate them to come."
Employees returning to offices are also paying a price — namely their time and commuting expenses. "It is that collective cost that I strongly believe will create a new lens through which employees view their workplaces once there," Oldman continued. After two years without shelling out for commuting costs, it "will hurt." For this reason, offices, just like hotels, "need to make the time taken and the costs incurred worthwhile, and up their appeal. They need to be crafted with a hotelier's mentality."
What are the features of workplace hotelification?
To begin with, a mindset change is required from employers and then staff. Oldman advises collaborating with a hospitality designer and hiring a manager to revamp the workplace so that it is "a destination and recognize the service and environment design opportunities to bake in real moments that matter in those work days."
This approach, he suggests, will lead "employees (visitors) to treat their spaces (offices) differently." Oldman offers examples. "They will be more cynical of the smiles they receive in your reception areas, the cleanliness of your bathrooms, the desk are allocated, just like they would be if hotel check-in were slow, the bathroom smelt stale and the room was facing a busy intersection."
London-based Stuart Oldridge, principal at global architecture and design practice CallisonRTKL, provides more clues about how workplace hotelification might look. "Reinvigorated lobby spaces can become lively areas that serve office staff while also being monetized to attract the passing public, with bookable co-working spaces or small coffee stands that draw people in," he said.
Additionally, there might be "specialty spaces" where employers or even landlords can provide equipment or places that are not available at home, such as 3D printers, virtual reality rooms, or what Oldridge labels "enhanced collaboration rooms."
Going deeper into these enhanced collaboration rooms, he said: "With the reduction of traditional office space comes the expansion of experimental and collaborative environments — expect communal zones where people can relax, shop, and work."
How might workplace hotelification develop?
Enhanced collaborations rooms are just the start, suggests Oldridge. He urges businesses to think well beyond the traditional office concept, and cash in. "Savvy organizations will straddle the residential, hospitality and workplace sectors and recognize it is less about catering to hybrid work and more about servicing the hybrid lifestyle to attract and retain talent," he said.
Providing a glimpse of the workplaces of the near future, Oldridge states these spaces will "take cues from bars, cafes, hotels and homes" and be furnished with "a combination of analog brainstorming components and new digital tools to spur virtual connectivity. Allowing for good ergonomics, biophilic design [a concept of increasing occupant connectivity to the natural environment through the use of direct nature, indirect nature, and space and place conditions] will contribute to the holistic health of the workforce, as will natural light, quality filtered air, and acoustic comforts."
How much should organizations spend on hotelification?
According to Thomas Kessler, founder and CEO of workplace analytics company Locatee, the answer to this depends on a few things. "Firstly, before spending anything, organizations should ensure that hotelification will work for them," he said. Decision-makers need to ask themselves: what are people actually doing in the office; how much time do they spend there; and in which space types?
Plus, one must factor in the function of the workplace within the organization, where the office is located — whether in the city center or the suburbs — and if it is housed in a premium building or low-level facility.
Kessler added: "Hotelification won't work for everyone, just like open plan offices weren't the magic cure for troubles with office space. Ultimately, it comes down to what value needs to be created in the office: is it brainstorming, creative workshopping, mentoring the younger workforce or perhaps things that require a certain type of office plan?"