Talent
// February 17, 2023 ■ 4 min read
If hiring candidates with no degrees, what should recruiters look for?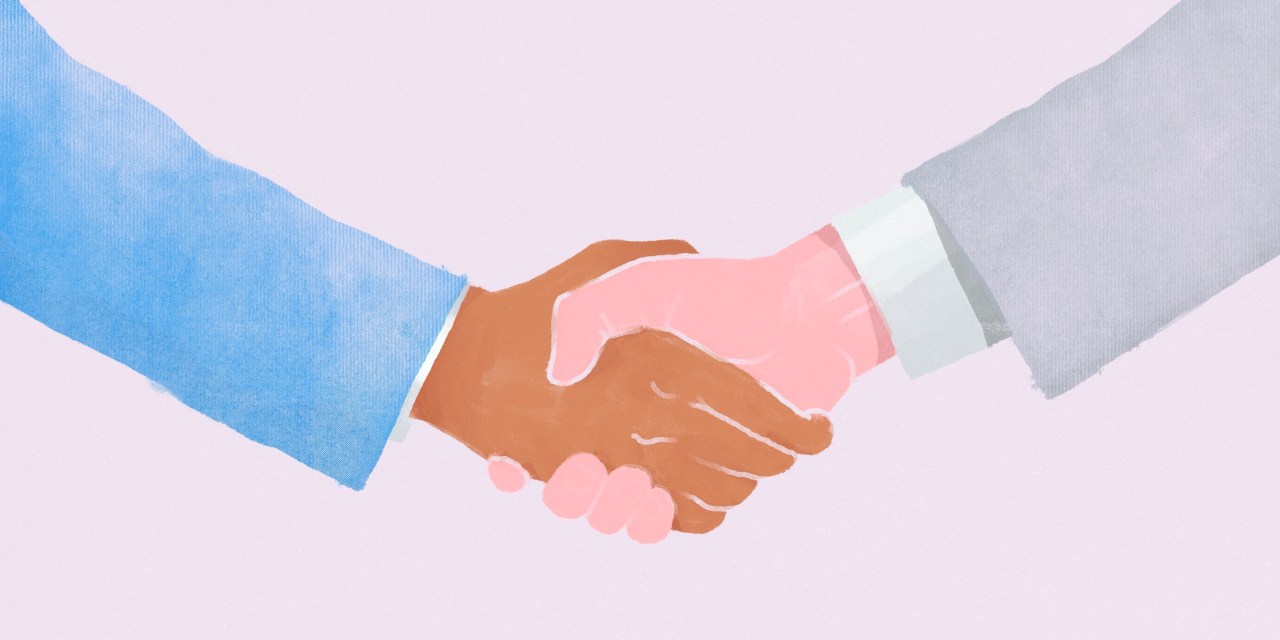 Not having a college degree is no longer the barrier to a good job that it once was.
Companies like Accenture, Apple, EY, General Motors, Google, Microsoft, and Penguin Random House all removed degree requirements from many job listings last year. Delta Airlines even eased its education requirements for pilots last year, saying a four-year college degree was preferred but no longer required.
Naturally, some companies have long waived the need for exciting new job candidates to have college degrees, but it's a trend that now appears to be growing across more sectors. And it's being spurred in part by companies needing to fill empty roles and younger people not wanting to take on student debt.
A study by Harvard Business School and think tank, The Burning Glass Institute, found, in November 2022, that 41% of U.S.-based job postings required at least a bachelor's degree – a drop from 46% in early 2019. Gartner's 2023 predictions also include the shift to skills-based hiring amid both a talent shortage and young people opting out of college to save themselves from debt. The research firm states that organizations will need to become more comfortable assessing candidates solely on their ability to perform in the role, rather than their credentials and prior experience. That means relaxing formal education and experience requirements in job postings and reaching out directly to candidates from nontraditional backgrounds.
However, if degrees no longer hold the weight they once did, what should recruiters look for during the hiring process, to help vet candidates?
In some instances, companies might have a degree-free hiring practice but still look for certain certifications. Last year, LinkedIn expanded access to professional certifications from Meta, Oracle and more, which was in response to the growing interest in the offered courses. The number of people on LinkedIn who have added certifications to their profile has increased 44% over the last two years, according to the platform. Apprenticeships have also been on the rise over the past 10 years as young people want to avoid debt but still advance professionally.
"Focusing on what a candidate actually brings to the table beyond a college degree will help you build a productive, driven, and passionate team."
"A college degree is not an accurate indicator of how someone will perform in a role," said Bartolomea. "Especially in today's competitive market, it's important to hire and invest in people long-term by taking a more holistic approach."
It's important to ask questions like: what experience do they have?; do they have a growth mindset?; what soft skills do they exemplify?; how do they work collaboratively in a team?
"Our degree-free hiring practice increases our applicant pool and allows us to focus on hiring the best person for the job," said Bartolomea. "Focusing on what a candidate actually brings to the table beyond a college degree will help you build a productive, driven, and passionate team."
Zach Blodgett is one of the people hired at team and task management platform ClickUp despite not having a degree. He went to community college on and off for about four years before deciding to drop out. At the same time as going to school, he did manual work at a data analytics company for video games. While there he was able to start moving up professionally and eventually ended up in a junior testing role. After a year, he moved on to his next job at QualiTest Group – a firm that provides AI-powered quality engineering services.
"What really helped me was making connections with recruiters and using the people I knew," said Blodgett. "I got my foot in the door there and showed them I could succeed."
"More and more companies, especially startups, don't care as much about degrees."
ClickUp founder Zeb Evans also never got his degree. He went to Virginia Tech for two years before dropping out in favor of developing work experience. That set the foundation for ClickUp's hiring today. It's one where the checklist doesn't include a four-year degree but instead includes passion, potential and eagerness to grow.
"We don't care if a candidate went to an impressive university, or even if they went to college at all," said Jim Bartolomea, ClickUp's svp of global head of people and places.
In 2019, ClickUp relocated from San Fransisco to San Diego, where Blodgett lives. He applied to the company straight away. "I knew I was under qualified," he said. Without a degree, he knew he had to show his grit in other ways. So he came to his interview prepared with a list of constructive changes he would make to the company's website and app to improve it. He also leaned into how he's similar to the founder of ClickUp in that they are both college dropouts and acknowledged how it resonated with him.
Not every degreeless candidate will be lucky enough to apply for their dream job at a company whose founder has had the same pathway. In those situations, Blodgett recommends putting your other skills front and center. For example, if a candidate has a side hustle they have put time and effort into, that might mean more to a recruiter than a degree. It's one defining factor of Gen Z, who has heavily been leaning into side hustles over degrees.
"More and more companies, especially startups, don't care as much about degrees," said Blodgett, who has been at ClickUp for three years and is now group product manager. "It's seeking out people based on work they've done. Show that you have skin in the game."