Diary of a Chief People Officer: How Angi is thinking about return-to-office and striking 'the right balance'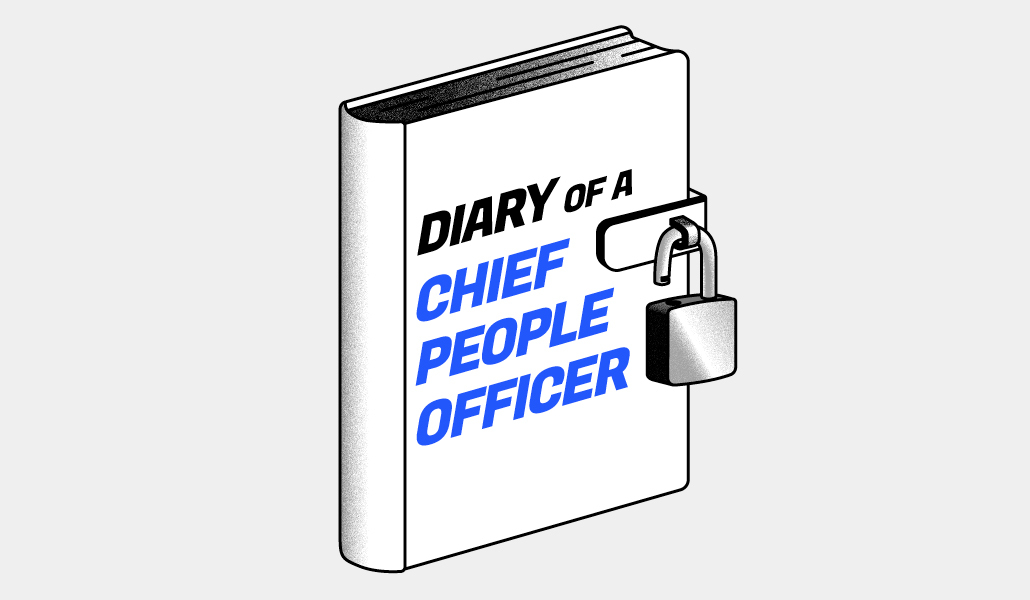 Michael Wanderer acknowledges he doesn't have all the answers when it comes to bringing Angi's 5,000-person workforce back into the office.
Wanderer is chief people officer of Angi Inc., which was formerly known as Angie's List until it rebranded in March 2021 after merging with HomeAdvisor and the home services start-up Handy. Since then, Angi, a platform that matches customers with home improvement service providers, has three headquarters: New York City, Denver, Co. and Indianapolis, Ind.
Figuring out a return-to-work scenario that incorporates employees in those locations is a challenge, especially since Angi used the move to remote work to hire employees from all over the country instead of asking new hires to relocate.
For now, Wanderer is taking a wait-and-see approach. He spoke to WorkLife as part of our Diary of a Chief People Officer series, where we ask the professionals tasked with managing workforces and the return to the office, to speak candidly about their challenges and priorities.
Before Covid hit, what was Angi's attitude toward remote work and hiring employees who don't live within commuting distance from an office?
We were predominantly in-office. We had some people who were remote, but it was few-and-far-between and tended to be roles that were more traditionally remote like a software engineer.
What's happening with the return-to-office now?
We did a three-office party with the senior team hanging out to let people know we're open and if you're fully vaccinated you can come back on a strictly voluntary basis across all three offices. Then the Delta variant hit and we pulled everything back. We've been riding the roller coaster of the variants since.
What we're trying to navigate, particularly on the corporate side, is the same thing everyone is: Hybrid can be tough so how does that play out? Currently, we're monitoring a bunch of hybrid companies that we consider peers. We don't want to lead on this. We do value in-person interactions, and we think there's a lot of value in getting people together in the office. We're trying to figure out how to slowly take better advantage of our office spaces.
But so much time has passed. People have really acclimated to this new situation and built their lives around flexibility. We're trying to balance flexibility and the importance it plays in recruiting, with the fact that when you get critical mass in the office you build relationships and innovation happens quicker. It's trying to strike the right balance.
Have you tried to entice employees back to the office?
If there's no critical mass, if people just come in one or two days, it defeats the purpose if you want people to build relationships, bump into each other and bounce ideas off each other. We do something called Together Tuesdays, where we buy lunch for everyone who comes into the office in all three offices. Sometimes we have a happy hour. We're trying to be thoughtful about pulling together some critical mass.
How else have you tried to get co-workers together in person?

We've been doing some offsites, flying people in from all over to get everyone together. Last week it was a business line within the services business called the book-now business, and we had about 45 to 50 gather in New York. The team had hired a ton over the past couple of years and a lot of people had never met in person. They got to know each other over dinners and also go over the business plans and do first quarter planning for the year ahead.
You mentioned flying people into the offsite in New York. Is hiring from everywhere a new concept for Angi?
Yes, and it definitely opens up the talent pool. The challenge comes when we talk to leaders we plan to hire who are not in one of our three headquarter cities. We talk about how the onus is upon them to figure out how to manage and build a team knowing that they're not going be able to see people every day. Some people are used to running teams that are either fully remote or partially remote. But pre-Covid, hiring someone not within commuting distance to run a team would have been the exception, particularly if someone was in a leadership position. Now we're much more biased towards the right talent as opposed to where they are.
There have been hints at a recession. What will that mean for the balance of power that has shifted from the employer to employees with such a tight labor market?
Companies don't altruistically have baristas and a coffee bar. They do it because they need to be competitive. If you flashback to the dot com boom, there was a huge rebellion in financial services, with employees saying we're not going to wear a suit every day, we want to dress down on Fridays. In the aftermath, guess who showed up in suits every day? I don't pretend to know if this current volatility is going to pass over or if it's going to be a mild, medium or severe recession. But the supply and demand of talent is definitely a huge factor.