Talent
// September 7, 2022 ■ 4 min read
Employee inflation concerns upset companies' RTO plans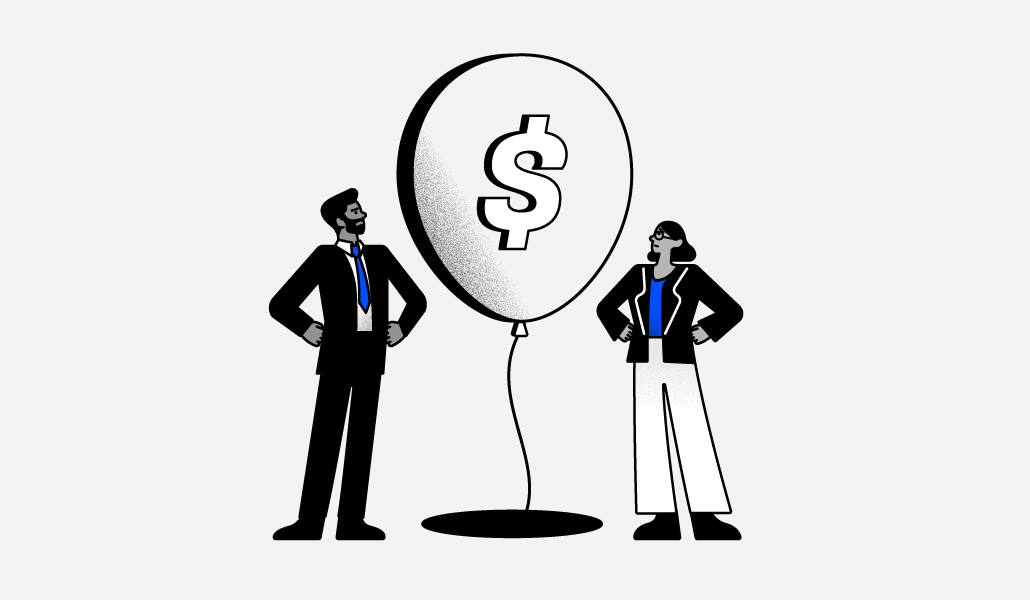 With the summer winding down, employers have been amping up their efforts to get employees to return to the office — even as inflation and higher gas prices are causing them to be more reluctant to do so.
In a survey of 2,300 full-time workers in the U.S., the teleconferencing tech company Owl Labs found that it's costing employees more to travel to the office, even though they may not realize it.
While many employees argue that they should be paid more to work remotely due to their shouldering costs like utilities and office supplies, they actually spend twice as much going into the office — $863 per month versus $432 per month working from home. Nearly 1 in 3 (28%) said they should be paid more for working remotely, while 14% said they should be paid more for RTO, per Owl Labs.
The top expenses for those who are back in the office, according to the survey, include commuting (around $14 per day) and lunch ($13 per day). That said, there is a flicker of hope: gas prices in the U.S. have reportedly plummeted 20% versus the peak levels of the summer season.
Meanwhile, the workplace tech firm Citrix found that for many employees who have returned to the office, the commute isn't worth it due to the higher associated costs. More than half (57%) of 5,000 knowledge workers polled across eight countries said they wanted to work from home more often to avoid additional commuting expenses. Three in four (74%) think their employers should compensate them for fuel and utility costs, with nearly half seeking a salary increase to accommodate those needs.
"It's a classic cost-benefit analysis," said Traci Palmer, vp of people and organization capability at Citrix. "Employees have learned they can engage and be just as productive working from home, and as gas prices continue to increase, they are questioning whether the benefits of being in the office outweigh the time and money associated with commuting."
A survey from the employee recognition platform Workhuman also revealed that employees have serious financial concerns about returning to the office full-time, with commuting costs being the top concern for more than half (57%) of 1,000 workers polled. Other concerns include inflation (44%), social expectations/gatherings (28%) and child/elder care (16%).
Workhuman found that feelings around returning to the office are somewhat mixed, with 28% feeling happy about it and 13.4% feeling anxious. According to the survey, half of employees would quit their jobs if their employer told them they had to return to the workplace full-time.
"People are feeling the crushing impact when they pay out-of-pocket pump prices just to go to work. This stress is significantly impacting how Americans feel about their employers, and prospective employers."
"People are feeling the crushing impact when they pay out-of-pocket pump prices just to go to work. This stress is significantly impacting how Americans feel about their employers, and prospective employers," said Bill Warshauer, vp, North America Incentives at the branded payments platform Blackhawk Network.
Companies, Warshauer advised, can help offset employee stress while driving loyalty and bolstering RTO efforts via stipends for their commuting costs. "When you consider a one-time, modest monetary stipend of less than $400 and compare it to the cost of turnover, reduced productivity, lack of engagement and lackluster loyalty, there is a potential for massive ROI," he added.
Something of a divide between the haves and the have-nots has emerged in the debate over remote working versus RTO.
Jeff Mains, CEO of the business consultancy Champion Leadership Group, pointed out that there are employees who simply cannot afford the expense related to in-person work, citing commuting and childcare costs. "When it comes to whether or not to go back to the office or continue working from home, employees and leadership often find themselves on opposite sides of the debate," he said. "Sometimes individuals have to pay to keep their jobs, making it financially more practical for them to give up their jobs."
Many employers are still striving to bridge the divide between remote and in-office preferences among their people.
"We operate on a flexible hybrid schedule so employees can remain at home during the week to maintain work-life balance, and continue to meet with their teams both remotely and in-person," said Loubna Bibrine, HR manager at the software maker SES Imagotag.
In an effort to make the RTO an easier transition, the company has also recognized the importance of subsidizing commuting costs, she added, stressing the importance of togetherness in the workplace.
"Modern teams, ours included, enjoy being together when they're at the office," she said. "We want to make the experience a good one, so we frequently arrange office lunches, breakfasts and volunteer events to help build culture that lasts."