Talent
// September 6, 2022 ■ 4 min read
How business travel has changed for good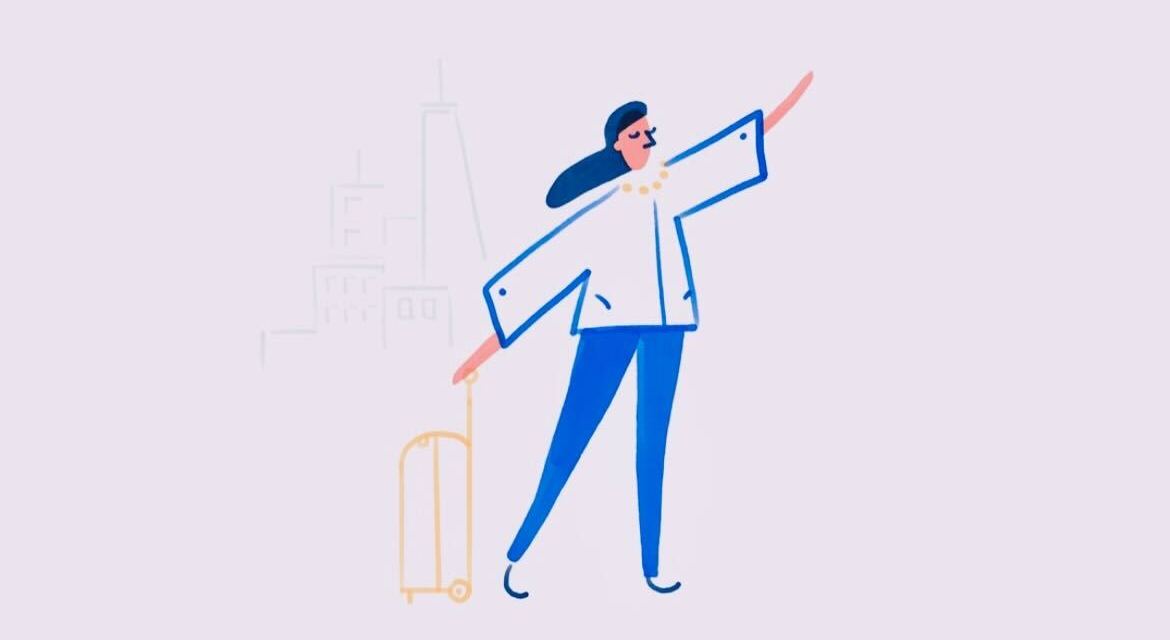 Simon Brisk, CEO of the U.K.-based digital marketing agency Click Intelligence, used to take a number of business trips every year. All that changed with the onset of the pandemic and restrictions and health concerns around travel.
Now his business travel has "come down to almost zero," he said, as, like so many others, he's taken to doing meetings via Zoom and other video conferencing tools. "This saves a lot of planning, company budget, time and the physical cost of traveling, all of which are very valuable assets for a business and a businessperson," he added. Furthermore, the people he meets also prefer doing so via video.
While he acknowledges the value of in-person meetings, Jeffrey Parker, CEO of the Virginia-based consultancy Defense Business Strategies, proposed that 90% of meeting functionality is now satisfied by video calls. "Now it's proven that business can be accomplished remotely," he said. "Travel is more of a nicety or necessary evil, rather than a standard of business as it was pre-Covid." While he still travels a few times a year for business, it's "a far cry" from what it was before the pandemic, he added.
While loosened restrictions and lower Covid infection rates have led to the return of some business travel, don't look for it to ever return to its once-robust levels. In its "State of Travel and Hospitality Report," Morning Consult, the global decision intelligence company, reported that the downturn is likely permanent, as 40% of U.S. business travelers who traveled at least three times a year pre-pandemic expect to never travel for business again.
"It really is having a huge impact on businesses across the [travel and hospitality] industry," said Lindsey Roeschke, travel and hospitality analyst at Morning Consult. Noting that business travelers traditionally make up a relatively small number of total passengers but account for the bulk of airline revenue, "that makes a big difference, even if the volume isn't that hugely different. Obviously, the same is true for hospitality and accommodation brands." The trend is hitting cities that typically attract large numbers of conventions especially hard, she observed.
Roeschke noted that the number of those who say they'll never travel for business again is even higher in European countries and the U.K., while developing countries show more promise insofar as travel returning.
"Travel is more of a nicety or necessary evil, rather than a standard of business as it was pre-Covid."
She also pointed out factors that stand to bolster business travel, including the entry of new business travelers in the mix and the rise of "blended" travel, where business and leisure travel are combined, even though she noted that the latter has been tempered lately by economic concerns and buzz around a possible recession.
Meanwhile, in its annual "Global Business Travel Survey," the travel and expense management platform SAP Concur found that across 25 international markets, nearly 40% of business travelers said they wanted to travel more, while nearly 1 in 4 who are not traveling as much as they'd like would consider changing jobs because of it. Gen Z (35%) is more likely to act if things don't improve compared to millennials (24%), Gen X (20%) and baby boomers (16%).
According to the report, 82% of business travelers say their companies are returning to pre-pandemic levels of travel but with a "more travel on fewer shoulders" approach.
Executives are more likely to say they're traveling more than they like (30%) compared to non-executives (17%), the report said.
Four in five business travelers worried that unless they increased business travel, their professional (80%) and personal lives (80%) would suffer. Professional concerns included the ability to develop and maintain business connections (45%), making less money (38%), and not advancing in their career (33%)
Josh Matteson, marketing director at the property management platform Lula, is among those executives pledging to travel more. "In my industry, customer relationships are invaluable," he said. "Despite the ease of remote meetings, it still cannot replace the relationship-building capabilities of an in-person meeting." Trade shows and conferences are key for building new customer relationships, he noted.
Dan Potter, who heads digital at the U.K.-based jewelry retailer Craftd, is in the same camp as Matteson. "As someone who traveled frequently before the pandemic, I'm looking forward to returning to it," he said. "The work-from-home lifestyle can be very tempting as it's easy and convenient. But for me, half of the adventure of becoming an entrepreneur is about traveling and meeting new people, whether that's clients or manufacturing specialists."
Then there are those for whom traveling for work is not an option.
Take Jessica James, who as a travel writer is required to be on the go. "Admittedly the pandemic, as well as the recent reports of flight disruptions, are shocking and unnerving, but I still have trips planned through the end of 2022," said James, who is based in Pennsylvania.
For upcoming trips this fall, James said, "I am going to look at them as adventures that will add to my life's experience, good or bad. Planning for the worst and hoping for the best is perhaps the mentality all business travelers have to adhere to these days."