Talent
// January 12, 2023 ■ 5 min read
How companies and former big tech workers are handling the wide gulf in salary expectations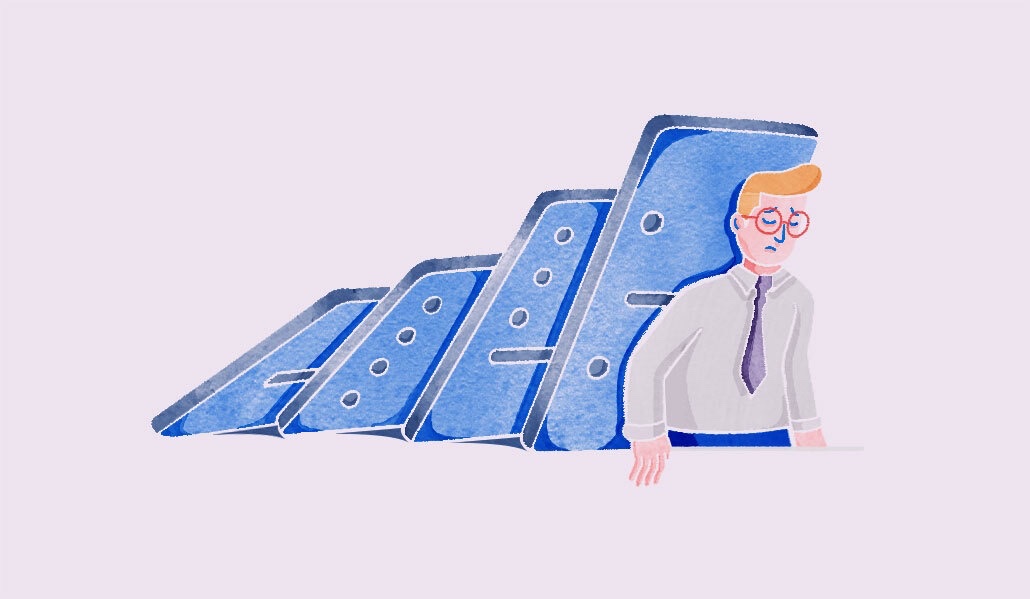 With increasing numbers of former Amazon, Google, Meta and other big tech employees flooding into the job market, employers are dealing with salary asks far exceeding their normal pay bands.
"Approximately 25% of qualified candidates we speak to are asking for compensation beyond typical compensation ranges for their experience," says Adam Warburton vp, talent and people at Boston-based marketing talent augmentation platform, WorkReduce. "This has been trending upward for the last six months."
With Amazon stepping up its staff cull to over 18,000 workers, Google reportedly planning to reduce headcount by 10,000, and Salesforce by 8,000, not to mention 11,000 jobs disappearing at Meta, the market is seeing a sudden influx of big tech talent. But how are companies in need of such expertise, and former big guns in need of a job, finding a mutually agreeable deal?
"The reality is that job seekers — and especially juniors — might have to settle for slightly lower salaries in the current market," says James Ross, managing director at London and Berlin-based Web3 agency, Hype, which has seen a spike in Web3 applications from big tech alumni, especially for technical roles. "With companies looking to cut costs and tighten the belt, we won't be seeing exorbitant Google and Apple-tier rates as much as we used to. It'll still happen for top talent, but it won't be the norm by any means."
Warburton says candidates with two to four years of experience are asking for AD or director level rates. "The other pay discrepancy we are seeing is with director level candidates. They have been asking for higher than normal rates more in alignment with the senior director/ vp level."
The U.S. Office of Foreign Labor Certification's 2022 disclosure data showed that Google software engineers can make over $300,000 with a senior vp of engineering recently on an annual salary of $650,000. The same data showed that Amazon cloud-solutions architects are paid between $90,800 and $185k.
Abhi Mishra left Amazon to join San Francisco-based financial start-up Human Interest as CTO in December 2021. The company is currently hiring and is seeking more former big tech employees. "One of our top engineers spent years at Amazon and Meta building products and leading ambitious projects. That breadth and depth of experience is unique."
Mishra adds that this cohort's salary expectations depend on the candidate's readiness to try something different. "Sure, some are expecting large, liquid compensation packages, like they had at publicly-traded big tech companies. But we're also seeing motivated individuals who recognize that joining a private company that still has many years of fast growth ahead could be more lucrative monetarily, and more importantly, much more fulfilling."
But that often requires employees to shift their mindset.
As James Leaver, who spent nearly a decade in director roles at Microsoft before forming a start-up with other Microsoft veterans, and is founder of U.K.-based tech advertising company, multilocal says, "Big tech companies are very comfortable places to be and, until recently, they were perceived as safe as well. This can make it hard to make the switch to a smaller, less resource-rich company." He adds that name recognition also plays a part. "There is a prestige that comes with working for a Microsoft or a Google."
This new wave of expertise could be hugely valuable for the organisations who manage to secure them, offering a range of sought-after skills, from cybersecurity to automation and artificial intelligence to data science.
Martin Hartley, managing director of London-based management and technology consultancy, emagine says he wouldn't hesitate to employ someone from 'big tech'. "They say you learn 50-60% of what you do from the people around you, from listening to them and observing them, so if all of a sudden you have a superstar coming in, it will raise the tempo and people around them will go, 'I need to be like that'." He adds that the SME, start-up and consulting sectors in particular will benefit. "[Employees] can't just go from one 'big tech door' to another like they used to."
Companies who were previously unable to compete with the FAANGs (Facebook, Amazon, Apple, Netflix, Google) for talent now have more clout. Ed East, group CEO and co-founder of global influencer agency, Billion Dollar Boy says employers looking to tap into this talent must offer attractive benefits. "For example, we have a variety of wellbeing benefits and offer flexible working, but we also offer a profit share scheme which is popular with candidates. It's based on personal and business performance and is designed to support our workplace culture of collaboration and entrepreneurialism."
Mark Chaffey, co-founder and CEO of European technology recruitment company, hackajob – which saw a 38% increase in candidates joining its platform from big tech in 2022 – says, hiring these candidates in the past was made challenging, in part, because they had very high RSU's (Restrictive Stock Units). "That made up a large portion of their compensation and, therefore, companies outside of big tech couldn't really compete with the RSU's on offer."
The decreased valuations of many of the big tech companies means their RSU's are no longer worth as much. This is allowing some companies to be more competitive in compensation.
That said, Christine Santacroce, senior managing partner at Connecticut-based tech recruitment company, Virago Search says most companies still aren't in a position to meet this cohort's salary or tertiary benefit demands. "The base compensation packages start significantly higher, and they often come with major bonus incentives, equity or profit share components that traditional companies just aren't able to offer."
Yet there are signs that this new wave of talent are waking up to life after big tech. "Some [candidates] will be willing to trade, say, 10% of pay in return for greater flexibility, or new career growth opportunities which will allow them to flourish in sometimes entirely new directions," says multi.local's Leaver.
And Hype's Ross adds that some Web3 applicants will consider a small pay cut in hope of reaching a higher ceiling as the industry grows. "What draws talent to Web3 isn't a big payday, but the opportunity to forge the future of the internet."