Talent
// March 23, 2022 ■ 4 min read
How the Great Resignation is unlocking surprising new career paths for women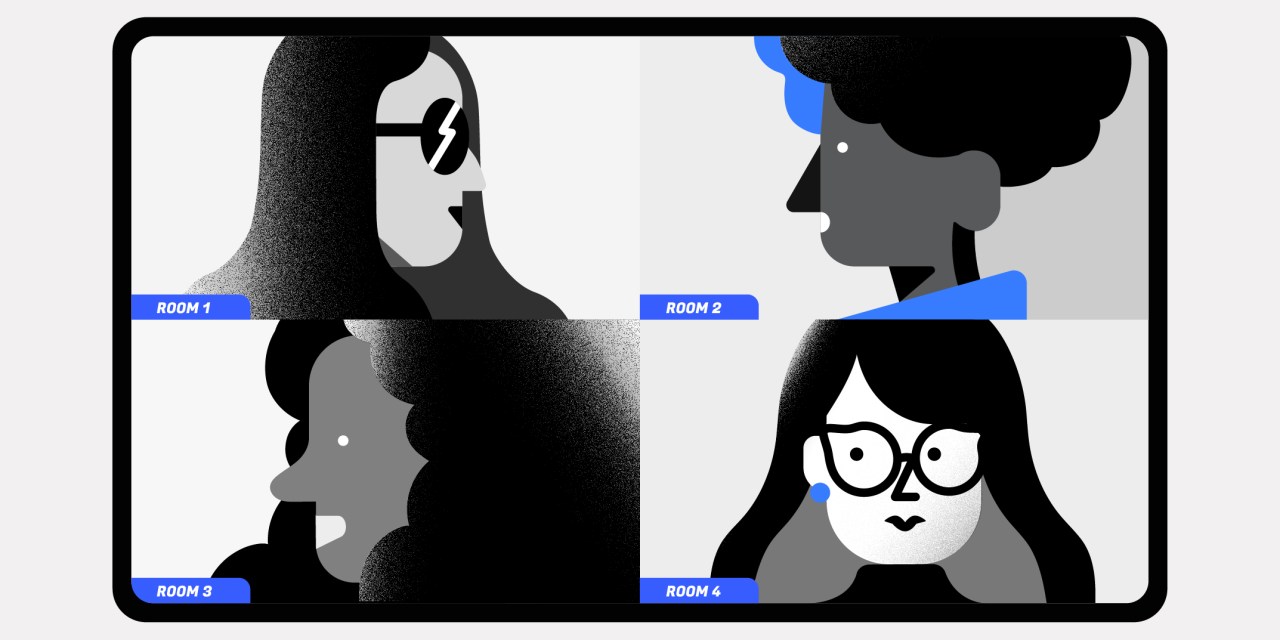 Ivy Liu
On Christmas Eve 2021, Kim Uzzell walked away from a 30-year career in investment management. Being one of the few women in the male dominated industry had taken its toll, and it was time to exit, before it got the better of her mental and physical health.
Uzzell has now reinvented herself as a wealth coach for women, drawing on insights that show how many women fall behind their male counterparts when it comes to financial savviness. She leverages her experiences of having a toxic personal relationship with money, sometimes struggling to make ends meet despite having such a high-powered job.
"Women are earning more, reaching more senior positions, building and selling businesses, but they are not making provisions for their future choices. Many six and seven figure earners are still only one or two paydays away from financial disaster — and it's a taboo I want to break down," said Uzzell, who is based in Norwich, U.K.
Uzzell is one of the individuals behind the resignation rates in the U.K. reaching a peak in 2021 not seen since 2009. The Great Resignation also saw a record 4.5 million people quit in the U.S. as job openings reached an all time high.
While a new job with better pay, culture, benefits and conditions has been an obvious next move for many, striking out on your own has been a dream come true for others. A record 4.4 million new businesses were created in the U.S. during 2020, while the number of new businesses launched in the U.K. between January and June 2021 jumped 32% from the same period in 2019. The number of female-run small businesses specifically shot up by 18% over the past five years, highlighting that for women in particular, the pandemic has prompted a period of professional reinvention.
Like Uzzell, 54% of the 1,001 women who left the corporate world, and were surveyed in early 2022 by job search site Indeed, say anxiety, burnout and fatigue have been a factor in withdrawing. 83% say the pandemic has made them crave more flexibility in their work life, with 92% prioritizing this over stability.
This was certainly the case for Tanya Sanyal, who left a 12 year career on the JP Morgan trading floor at the start of 2020 to lead a tech startup — a homewares aggregator platform called Hone — that she co-founded. Sanyal was securing investment in March 2020, when the first lockdown was enforced and childcare closed for her then two-year-old daughter. With a second child also on the way, she took a personal decision to pause Hone, and brainstormed solo ventures she could launch that would suit her ideal lifestyle.
Sanyal recalled how she stumbled upon the now famous "Spark Joy" book by professional tidier Marie Kondo in 2016 and re-organized her own London apartment according to Kondo's principles. A desire to help others lead more organized lives is what prompted Sanyal to jump off a career ladder that was comfortable yet tiring, as it no longer aligned with her values.
She completed Kondo's KonMari Tidying Consultant certification, and launched her own Kondo-esque business.
"It's been a drastic pivot. It's been an identity shift from big corporation to tech startup to small solo business. It's not always been easy on the ego that lapped up external measures of success," Sanyal told WorkLife.
"But Organised Joy was born out of my love for Marie Kondo's tidying philosophy, interior design and my belief that we must make space, physically and mentally, for joy. I now work closely with clients in their homes rather than sitting on a busy trading floor, and I've moved from one of the most macho male-dominated environments I can think of to a female-dominated one."
Finding a calling in helping others, however niche, is what transformed Aleksandra Fiddler from professional translator and interpreter into an unexpected influencer. After losing a significant amount of her business when the pandemic hit, Fiddler, a Polish native, launched a Facebook Live channel to translate U.K. Covid announcements for the British Polish community.
Fiddler, based in Bishop's Stortford, U.K., has attracted a Facebook following of nearly 174,000 — over 20% of the country's 850,000-strong Polish population — and averages over 100,000 views of her daily broadcast. She began monetizing her channel from November 2020 after the workload became nearly full time, becoming the face of money transfer provider Skrill, Pol Plan insurance, education organization Motivation Academy and a number of SMEs.
"I am a very unlikely celebrity, and even though I have gathered a massive and very engaged audience, I am still finding my feet in the monetization business," Fiddler reflected.
"This has been an amazing journey for me, since I am as far as you might be from a fame-hungry talent show contestant. And yet people like me."
With Fiddler's main motivation being informing the U.K.'s Polish community, her story, and that of Uzzell and Sanyal, demonstrates how they have tapped into one of the big drivers behind The Great Resignation — fulfillment and purpose — and found these in their own ventures.