Talent
// July 19, 2022 ■ 6 min read
How to ask for a raise amid a cost-of-living crisis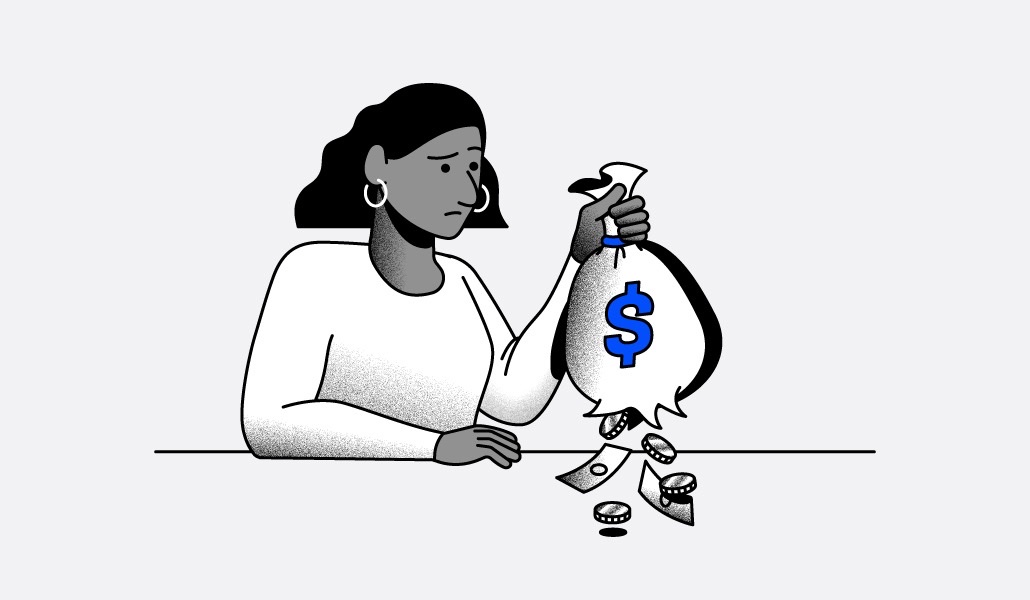 Asking the boss for a raise can be awkward at the best of times.
As the cost-of-living crisis deepens in the U.K. and U.S. and company purse strings are pulled tight, it's arguably even more difficult. However, given the perilous state of the economy, it's critical to pluck up the courage to discuss a pay bump.
The temptation might be to blunder into an informal chat, but that could come across as desperate. Instead, a better strategy is to prepare well to effectively make your business case.
It pays to be bold — but workers in the U.K. are stereotypically coyer compared to those in the U.S. when it comes to asking for more money or even discussing dosh. Recent data shows British workers are keen to secure more pay, though, and are looking for tips.
ELVTR, an online education platform, analyzed Google Trends data in early June, when the cost-of-living crisis began to bite and discovered searches for "how to ask for a raise at work" had risen by 457% in the U.K. from April to May, marking a record high. And in the U.S., searches over the last year, ending in June for "how to get the promotion you want" were up 600%.
People are willing to put in the work to better their careers and improve their chances of a pay rise or promotion, according to Roman Peskin, CEO of ELVTR. "The platform has seen a sharp influx in enrolment in our upskilling courses, showing a real hunger among the workforce to learn, grow, and progress," he said. "People aren't just suffering through the cost-of-living crisis; they're learning real industry skills to increase the value they offer to their employers."
Below are some tried and tested expert tips to help those seeking a raise seal the deal.
Facts win prizes
It's a similar story in the U.S.
"As the U.S. labor shortage continues to dominate the headlines, workers are looking for new opportunities to further their careers and increase their salaries," said Richard Wahlquist, president and CEO of the American Staffing Association (ASA). He cited an ASA/Harris Poll study published last December that found 63% of U.S. adults said pay rates and salary are among their most important factors when looking for a job change.
"Asking for a raise is one of the most difficult conversations to have with an employer, but workers can make it easier by basing their conversation on facts," said Wahlquist. "Maintain a running list of year-to-date accomplishments to share with your supervisor and include concrete examples when you went above and beyond to get the job done."
Additionally, it's worth digging around to find out what rival organizations are paying staff in similar roles. ELVTR's Peskin argues that "the first thing" to figure out is whether your current salary meets the market benchmark. "This defines your negotiation strategy," he said. "Go to websites such as Indeed or Glassdoor, or search the average salary for your job and seniority level on Google. If your pay is below, appeal to market benchmarks to negotiate fair pay."
Employers can be proactive here, too. Wahlquist recommends they regularly monitor and benchmark staff salaries "to ensure your packages are competitive." He added: "Organizations that successfully compete in the war for talent are ensuring that their workers are being compensated at or above market rates and that workplaces embrace flexible work schedules wherever feasible."
Create a multi-media presentation
Peskin posits that workers who can show how they solve an organization's challenges "will always be able to negotiate a raise." It's all about the framing. His advice is to work out the organization's issues and pain points and demonstrate how your skills would be the perfect remedy. And if you don't have all the skills, show willingness and ask for training or seek it outside work.
Peskin said that preparing a short slide deck with clear indicators of your valuable input and progress will boost the chances of a raise. "The average person responds far better to visual information than plain conversation. So show what you bring to the table and how the company has benefited with you on board."
Making the extra effort to research and prepare a multi-media presentation will reap the rewards, especially in the current climate. "With talent short, it's painfully difficult and expensive to hire and train new staff, and businesses would be ill-advised to let those willing to learn and grow leave," said Peskin. "So long as your demands are reasonable, your employer should be more than happy to ease the pain of sky-rocketing inflation."
Again, employers would be wise to play their part. The annual CIPD Good Work Index, which polled over 6,000 U.K. workers and was published in late June, calculated that 20% are likely to quit their jobs in the next 12 months — up from 16% in 2021. Of those thinking about leaving, the most common reason (35%) was for better pay and benefits.
"Asking for a raise is one of the most difficult conversations to have with an employer, but workers can make it easier by basing their conversation on facts."
More recent research — global recruitment firm HireVue's latest Candidate Experience Report launched in mid-July — found that 54% of more than 1,000 U.K. employees would move companies to pursue a pay rise.
Solving business challenges
Whatever the actual figure, organizations also benefit if they invest more in enthusiastic employees who want to salve pain points while developing their careers. So at the same time as asking for a raise, why not illustrate how you see yourself growing at the company? If the reaction is positive, the employee will be motivated, which is a win for the business.
"All jobs have the potential to be better, and we should aspire to make good work a reality for everyone in the workforce," said Melanie Green, a research adviser for the CIPD. "This means going beyond pay to think about how people's roles are designed, how flexible their role can be — in location or hours — supporting good health and well-being, and investing in employee development, so they have the means to progress in their career."
It's clear that while more pay is front of mind for many employees it makes good business sense for businesses also, to shape a more holistic plan for each staff member.
"This is occurring in a 6-9% inflation environment. Therefore most employees are experiencing a real wage cut. Given that the labor market is still hot, having wages not keep up will make it more likely that turnover stays high."
"The combination of pay, progression, benefits, and flexible working all play a part in helping businesses retain and recruit top talent," said Darren Jaffrey, general manager of EMEA and APAC at HireVue. He warns, though, that organizations need to open those purse strings, especially during the cost-of-living crisis.
Employers must play their part
But businesses aren't doing enough to help staff cope with the current economic challenges, according to Jaffrey. "[That means] ignoring soaring inflation and what truly matters: recognizing their employees' struggles and paying them fairly in this time of need."
Brian Kropp, group vice president and chief of research for Gartner's HR practice, is also concerned that U.S. employers are not supporting their staff enough financially. Referencing Gartner data from the end of June, he said: "Cost-of-living adjustments (COLA) are not keeping up with inflation. Companies are still planning 1.5 to 2% increases in COLA."
He added: "This is occurring in a 6-9% inflation environment. Therefore most employees are experiencing a real wage cut. Given that the labor market is still hot, having wages not keep up will make it more likely that turnover stays high."