Talent
// July 26, 2023 ■ 3 min read
HR pros find community and collaboration at retreats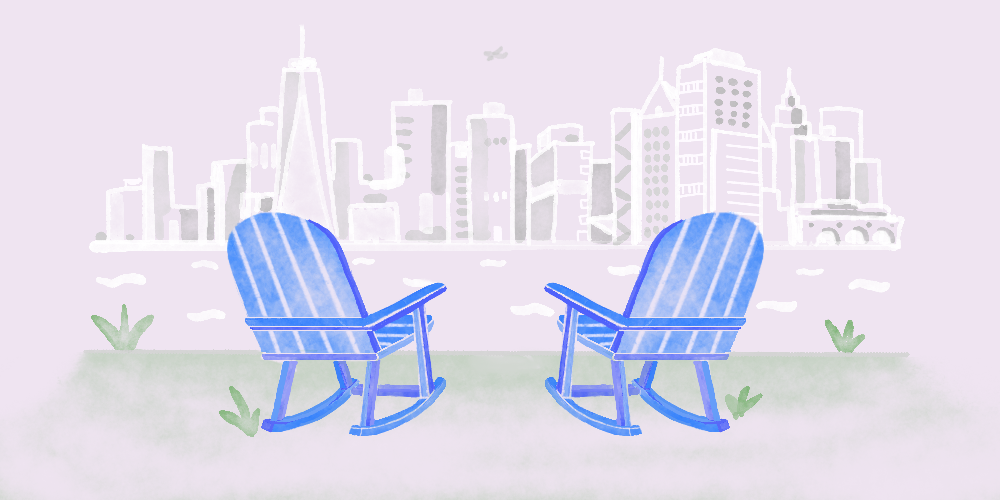 HR conferences are stiff and dreadful if not done right.
It's easy to drown in a schedule full of different panels that keep attendees locked in windowless conference rooms without much chance to network with their peers. They can be especially detrimental when HR professionals already struggle with feeling isolated, especially when they are HR teams of one.
That's why the HR world is pivoting from conferences to retreats, where poolside cabanas are replacing hour-long panels.
This sounds like it might not be that effective in theory, but Melanie Naranjo, vp of people at compliance training company Ethena, said the shift has been a lifesaver for her this year. She attended an HR retreat at the end of June run by Retreat, a company retreat planning platform that also runs a Slack channel for those in HR.
"I love this idea that the focus is less on what is the latest and greatest, and a lot more on let's make sure you have a community, a network and a resource of people to reach out to for ideas or a shoulder to lean on when times get tough," said Naranjo. "HR teams are pretty tiny and all the things you talk about are so confidential that you can't talk to anyone at the company about it, so you need external resources."
She said the retreat, which took place in Napa Valley, California, helped normalize networking and allowed Naranjo to talk to her peers.
"I've had the most impactful conversations at these retreats, far more than at a conference," Naranjo said.
"Networking can be hard, but in a setting like this, in Napa Valley, sitting around a pool, you end up organically just talking about HR and helping each other out."
Vanesa Cotlar, vp of people and culture at life insurance company PolicyMe, also attended the retreat and said it was helpful to connect with peers who could theoretically talk through the "nitty gritty of the day" — for example, what to do if an employee wanted to work in a different country or if an employee has to be terminated.
"It's more rare, but in a retreat setting, in a smaller group, you actually build stronger bonds and shared experiences in that period of time," said Cotlar. "Then when you want to talk to someone, it's a great opportunity to reconnect and create a stronger bond."
Naranjo also attended a retreat put on by professional network platform TroopHR in the spring at a Ritz-Carlton on Amelia Island in Florida. The total cost was about $2,500 — paid for her by her employer.
In the past, TroopHR had supported their members at other conferences and events by adding day or dinner events to give them a home base and a place to connect with one other. However, this year the company launched its own retreat, and Tracy Avin, founder of TroopHR, said she wanted to make sure she nailed that balance of formal and informal connection for HR professionals.
"HR can often be a thankless job that feels very isolated. We wanted to give back to the community," said Avin, who estimated that between 70% and 75% of its membership work either solo or on lean HR teams.
"We didn't want to bring everyone down to this beautiful resort and then stick them in a room with four walls for three days," said Avin. "We wanted to incorporate the environment. Our prerequisite for selecting a vendor was ensuring we'd be able to have all of our meals outside together. Breakfast, lunch and dinner were an opportunity to socialize together and enjoy each other's company."
"HR can often be a thankless job that feels very isolated. We wanted to give back to the community."
These particular events were kept to small groups so they could be more intimate than a large conference. And programming was paired with offerings like morning yoga and pool cabanas during downtime.
"We wanted to bring the group together in this stressless environment and give them an opportunity to really get to know each other," said Avin.