'It's going to turn the company culture toxic': Employees confess what they really think about hybrid and return-to-office policies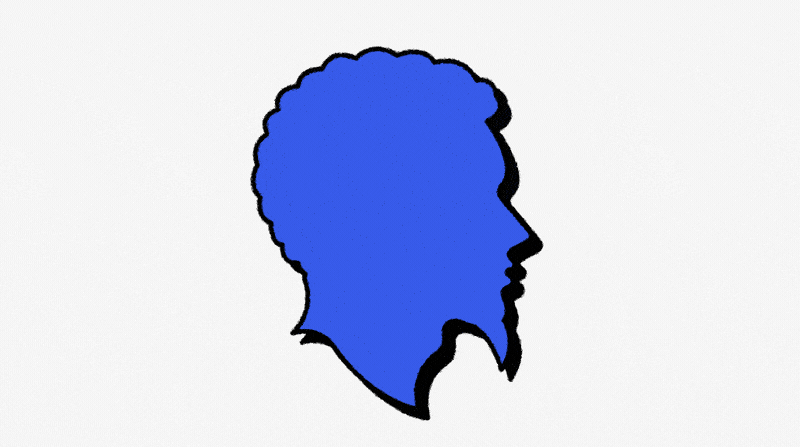 Employers and employees alike are tiptoeing around the more obvious problems of implementing a hybrid working strategy. Under anonymity so they could speak freely, WorkLife interviewed eight bosses and employees across various industries.
Here are their honest assessments of how hybrid working is going at their organizations:
"I have absolutely no desire to return to giving two hours a day of my precious free time, unpaid, to indulging in the misery orgy: that weird and creepy thing where you squeeze your body up into whatever tiny space you're shoved into, then stand pressed up, from every direction, against a random group of strangers in the most intimate way. You freeze like statues, closer than the average couple would ever stand for any length of time. If your employer touches your knee, he's in trouble. If he forces you to be involuntarily and repeatedly touched all over by strangers for 80 minutes-plus a day, that's apparently fine." — Freelance software engineer, New York City
***
"In March, I was made to go back into the office for at least 50% of every month. Also, we need to ensure there is no more than 50% of the workforce in the building, and every second desk is empty. There is no flexibility — all office days are decided at the start of each month. And if your attendance is less than 50%, it is highlighted in red. My quality of life has taken a major turn for the worse. I've been robbed of three hours every day I head in; one hour each side of the working day and my lunch break. And there is nothing I do in the office I can't do at home. I can't see any added value, especially those days when I realize I am the only member of the team to be in the office." — Financial services executive, London
***
"Our company is going through a rapid growth period, which is great and should be exciting. But what's frustrating is that quite a few of the younger people we recruit are being hired, knowing that they are expected to be in the office most days of the week, and only then requesting time to walk the dog, go to the gym, or whatever. Why don't they ask about this during the recruitment process? We have had to let a few people go because life in our office, where design and collaboration are key, wasn't what they had in mind. It's not like we are draconian, and we can offer flexibility to an extent, but also, it's like: 'We want you to do this job, so please do it.' We are now wary of the cost of recruitment churn but need to word our job specs with care." — Co-founder of an immersive training company headquartered in London
***
"I recently said to our chief financial officer: 'You must have saved millions with everyone working from home in the last two years, given there have hardly been any hotel or travel expenses.' He replied that spending has gone up massively. Why? Because sloppy mistakes have not been spotted, and errors have been missed from the design stage and beyond. So we have had to splash out an incredible amount of money to repair anything that has gone wrong. We have recently mandated a full-time return-to-the-office policy, and the insight from the CTO underlines the importance of brainstorming sessions, which are not as effective, for whatever reason, via videoconferencing technology, evidently." — Chief strategist at a global building design company, London
***
"Head office has not even countenanced the idea of hybrid working. The message has filtered down via the managers that everyone is expected back in the office five days a week. It has taken a bit of getting used to commuting again – and now I have a young daughter, plus my wife is finishing her maternity leave soon, which will make things interesting. But putting my concerns to one side, I'm in charge of recruiting for my team, and having inflexible policies is a big turn-off for would-be employees. I fear that we are missing out on top talent now, and because people are starting to leave, it's going to turn the company culture toxic before long if employees aren't being replaced and those left, in the office, are made to work harder." — Oil broker for a global firm headquartered in The Netherlands
***
"I firmly believe that working from home will kill your career. While it may be technically possible to perform your job from home, staying away from the office is causing massive damage to your career — and you might never recover. If you are a remote worker, you are effectively a worker bee: someone paid by the hour or the output you produce. And, generally speaking, if you work from home, you can one day soon be replaced by artificial intelligence, robotics, or cheaper outsourced labor. As someone who runs a growing company, I am constantly seeking people to whom I can delegate responsibility, but if people are WFH, I don't truly know their strengths and weaknesses if they are newer hires." — American serial entrepreneur and non-executive director, based between San Francisco and London
***
"I'm getting increasingly bored and frustrated with the national hybrid-working whinge that seems to have taken hold. The whole debate unhelpfully pits employees against employers and forgets the significant struggles we've all been through over the last two years. Instead, it is setting employers up as monstrous overbearing bosses, creating nothing but mischief in offices up and down the country and holding back recovery. I can work better at home, and the toilet paper is considerably softer than in the office. But overall, this avoidance of contact with humans will quickly make me a poor manager — for which I will also get criticized — and ultimately make my life considerably less interesting." — Christie, PR executive, Oxford, U.K.
***
"We claim to be a progressive and innovative law firm, and we are trying to design workspaces that attract top young lawyers, and the leaders of tomorrow. The idea is to make the offices more collaborative and flatten the hierarchy to create a culture of innovation. But our progress is being halted often by the highest earners, who still want their huge corner offices. It's a fine balance, and I'm not sure we have got it right, but basically, we have ripped up our old working policies and encouraged people to work as flexibly as they wish. But I do worry about the longer-term consequences of this approach." — Lead designer for workspaces at a global law firm, Liverpool, U.K.